I don't remember how I came by what I consider to be one of the finest New Wave albums of all time, the absolute peak of what New Wave rock meant. I have a promo copy, with its promotional materials intact, so there's a good chance I got it through The Daily Orange. I didn't write for the lifestyle/entertainment side, but there were sometimes castoffs.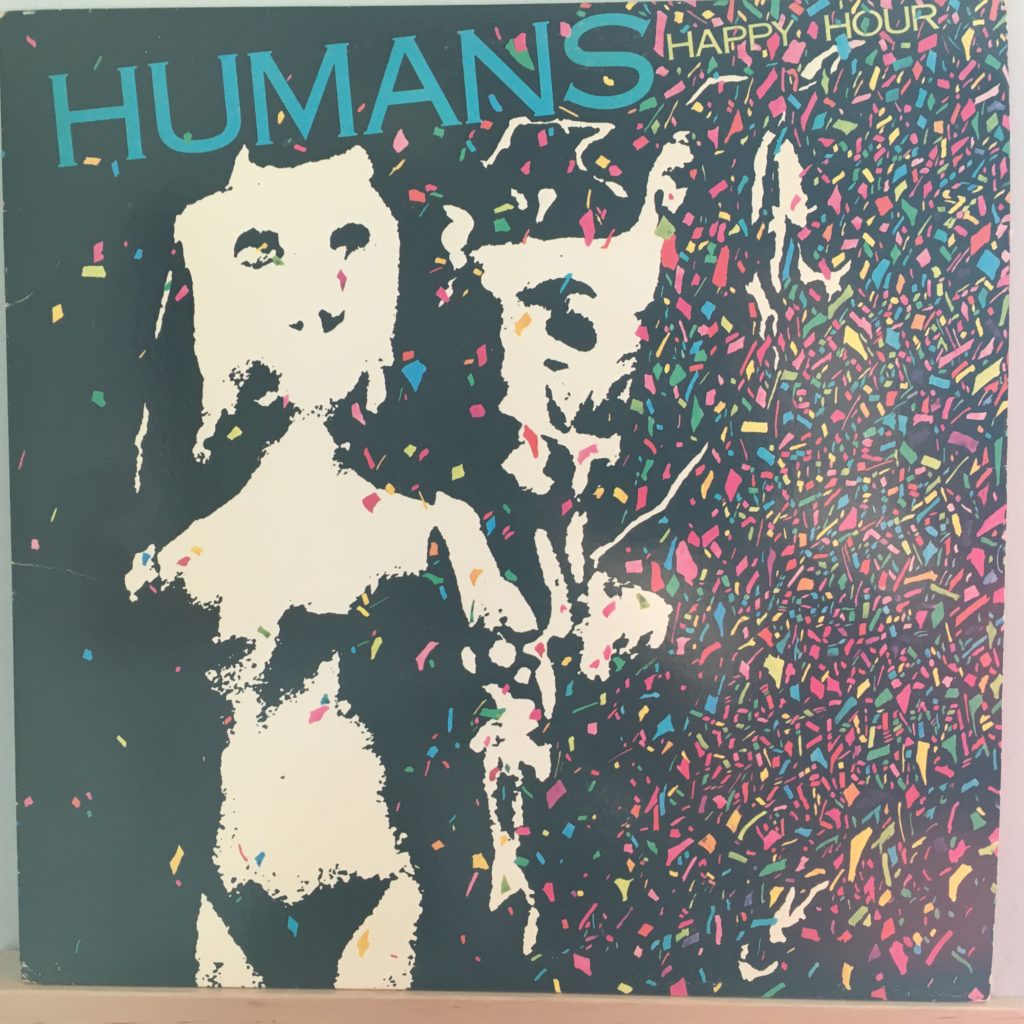 I mean, really, this is just strong power pop, but I have always found it captivating. It has the luscious dark reverb that I always favor, to go along with a dark sensibility. If you're of a certain age, you would be grabbed by the opening of the first track: "Attention all you K-Mart shoppers! Fill your carts! 'Cause your time is almost up!" Lots of solid space-age, Cold War angst in songs like "Get You Tonight," "Invisible Man," and "Waiting at the Station."
This came out in 1981 on IRS. The band was from Santa Cruz; two of the members (Sterling Storm and John Anderson) had deep surf roots that I wasn't yet aware of, in Eddie and the Showmen (whom I knew primarily through a reference in The Turtles' "Santa and the Sidewalk Surfer," where the little kid begging Santa for Christmas gifts wants some number of "Eddie and the Showmen surfing records." That means that by New Wave standards, they were old.
Apparently the band in this form came together kinda quickly in 1980, toured with Squeeze, got signed to IRS and put this out. The press release inside says that "the group has taken another artistic step into the growing video field. Their first exciting step is the audio/visual performance of 'Obituary,' the album's closing track." MTV had barely started, and we didn't know to call them "videos" yet, apparently. In fact, following the album's release, Sterling Storm created a production company and created a full length video project from the album, which I never knew nor saw until this very week.
There isn't a song on this that I don't like, and most I love, and nearly all of them featured on my mix tapes in those last college years. This was on all the time, and even in the years when I was rarely playing vinyl, I would get the occasional itch to hear it and put it on. It's a shame there wasn't more, and it's so much a thing unto itself that I have a hard time figuring out what to play next.
The band, however, broke up, and apparently Sterling pursued production design. So this just has to be one of those perfect little nuggets, a moment captured in amber.