I never had any idea this record existed until two weeks ago when I found it at Forever Changes. It was a beautiful evening, the weather so cooperative that on the first of May he was able to set up out on the street (our main street is currently closed on weekends to help restaurants have outside seating during the pandemic), and I wandered down there not having seen much in the preview posts that I wanted. So my goal was to find at least one thing to buy, and to only buy artists with names starting with K or later, so I could stop doing these catch-up posts.
So of course, I came away with two Funkadelic records and a James Brown.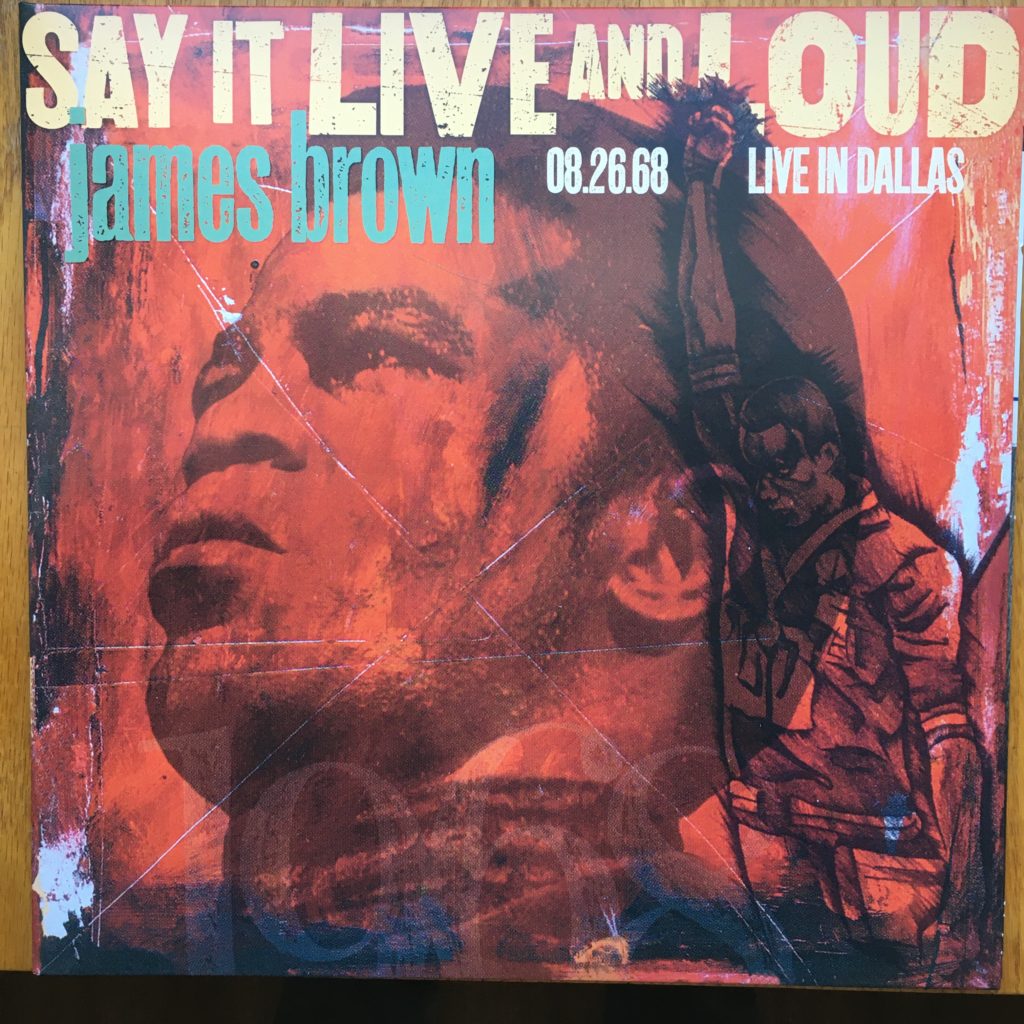 I'll admit I was a little wary of a live James Brown from 1968. '60s live album sound quality was either stunningly spot-on or horrendous, and usually the latter. But I've been having great luck lately (hint: if it was recorded at the Fillmore, it's probably pretty good). My other concern was 1968. Clearly, by then, James Brown was doing "Say It Loud – I'm Black and I'm Proud," and honestly he was pretty far ahead of the curve with that. This was his "Soul Brother No. 1" phase, backed largely by players from the jazz tradition. It's before the 
Collins brothers made things so funky, but after the high style discipline of his early band, and I worried that stylistically, this would just be a transitional sound.
It turns out that it's exactly that, but it's very good. I'm not sure if it's the entirety of the concert, but it devotes an entire side to the band alone, revue-style, which I have always loved. Ray Charles did that too — first you get the band, then you get "star time." And the band is fantastic. The sound is fantastic. And JB is fantastic. It is a transitional mix of material, combining an old chestnut like "Kansas City" with "Cold Sweat" and "Licking Stick," an updated "Please Please Please" with "Say It Loud." But it's good. At this point, we know where he came from, we know where he's going, and this moment is all right.
I also love that the album closes with the MC advertising the sale of the printed program. A magical touch.
Originally published 5-13-21