Okay, normally, I don't expect a lot out of hits collections. They're a great way to get an introduction to a band, and they're great for those groups that you like but don't love enough to go for full albums — or even for those where the catalog is just too big. For example: you want to get into some Rolling Stones, but you have no idea where to start? Then Hot Rocks is your friend. Venture forth from there. Want to know James Brown? Get on this album.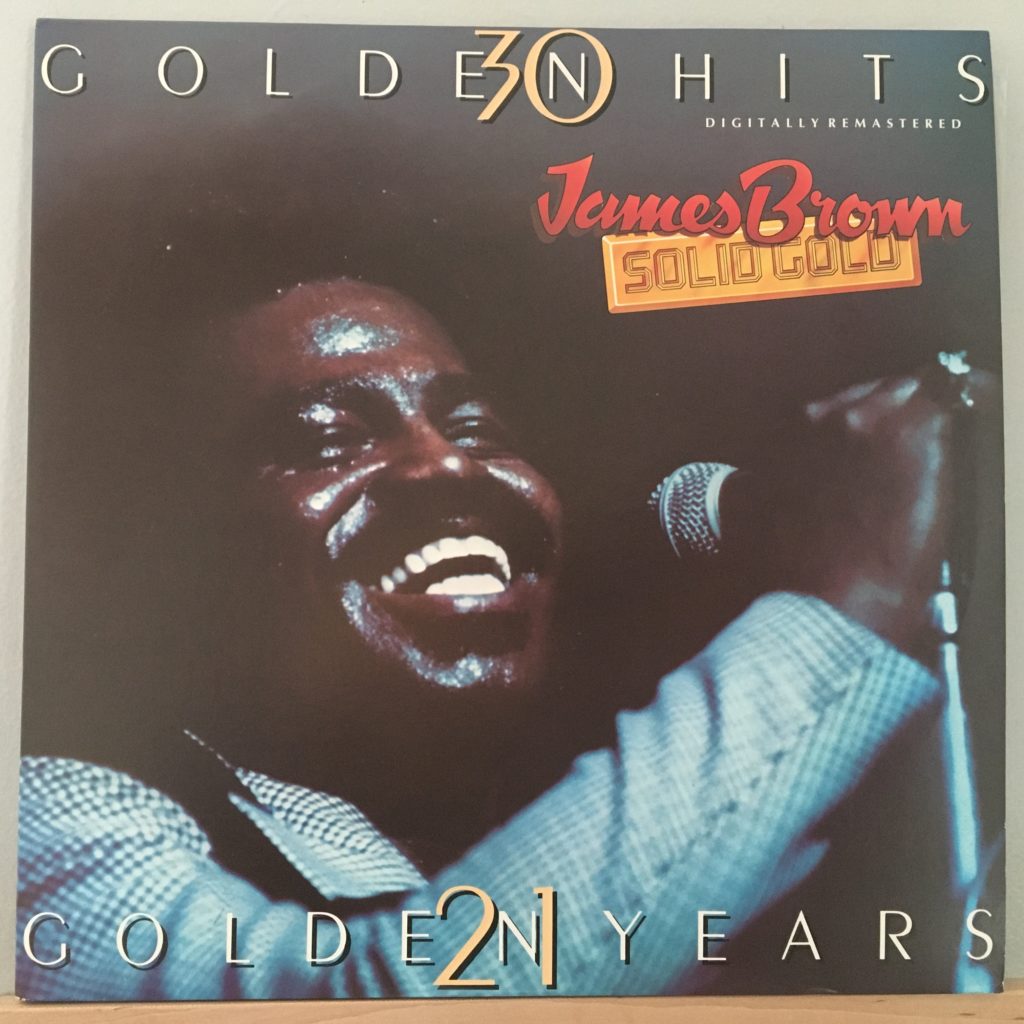 But often, the sound quality just isn't there on greatest hits collections. No one cares, they're just pushing product. Boy howdy, is that not the case with this collection. 30 golden hits, 21 golden years, and everything on this will blow your mind.
I've had this in my collection for a couple of years, and haven't given it much attention. That was a serious mistake, because not only is this nearly everything great that James Brown ever did, the sound quality is amazing. I simply do not expect that from anything titled "Golden Hits," but boy is the digital remastering on this well done. Good job, Polydor!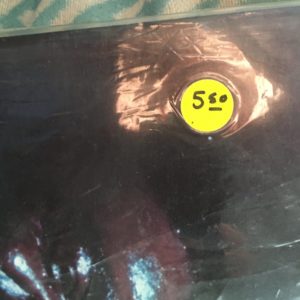 The tag on the bag says that I paid $5.50 for this. Whether I paid that 30 years ago or last month, that's WAY too little for this. Holy cats does this sound good! Had I mentioned that? Listen, there are spots where you can hear the reeds on the sax.
Another nice thing on this album — it's in chronological order. You go from the original "Please Please Please" and "Try Me" to "Get Up Offa That Thing," feeling the progression all the way. And (and, and) the track listing on the inside gatefold tells you when each song was released. Please (please, please) – this should be mandatory.