Self-titled albums are fairly common. They're usually a debut album, or a solo artist's break from their original band. Some bands have used them to signal a new direction or some self-ascribed gravitas.
Some would say that it takes a certain amount of nerve to title your second album using your name and an exclamation point — to wit, 1969's "Joe Cocker!" Then, three years later, to issue another self-titled album, sans exclamation? I'm just not sure what to make of that.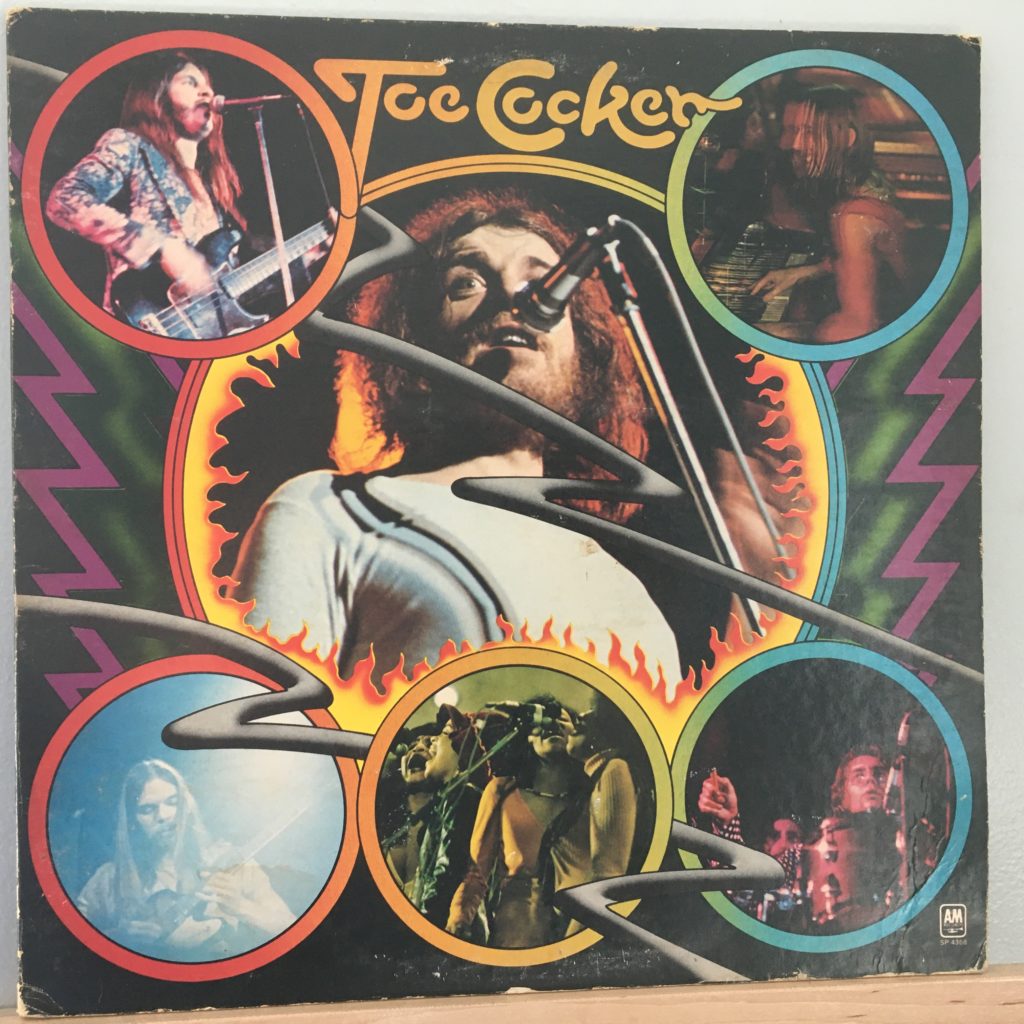 It isn't that Joe Cocker was out of ideas. This record, the follow-up to 1970's live "Mad Dogs & Englishmen," is just as wild and exciting as his previous offerings – Joe's slow ballad and duet years were still ahead of him. It may be that he was announcing that there was much more Joe Cocker on this album than before – six of the songs were written by Cocker and sideman Chris Stainton, and they were also credited for the arrangements on a fantastic version of "St. James Infirmary."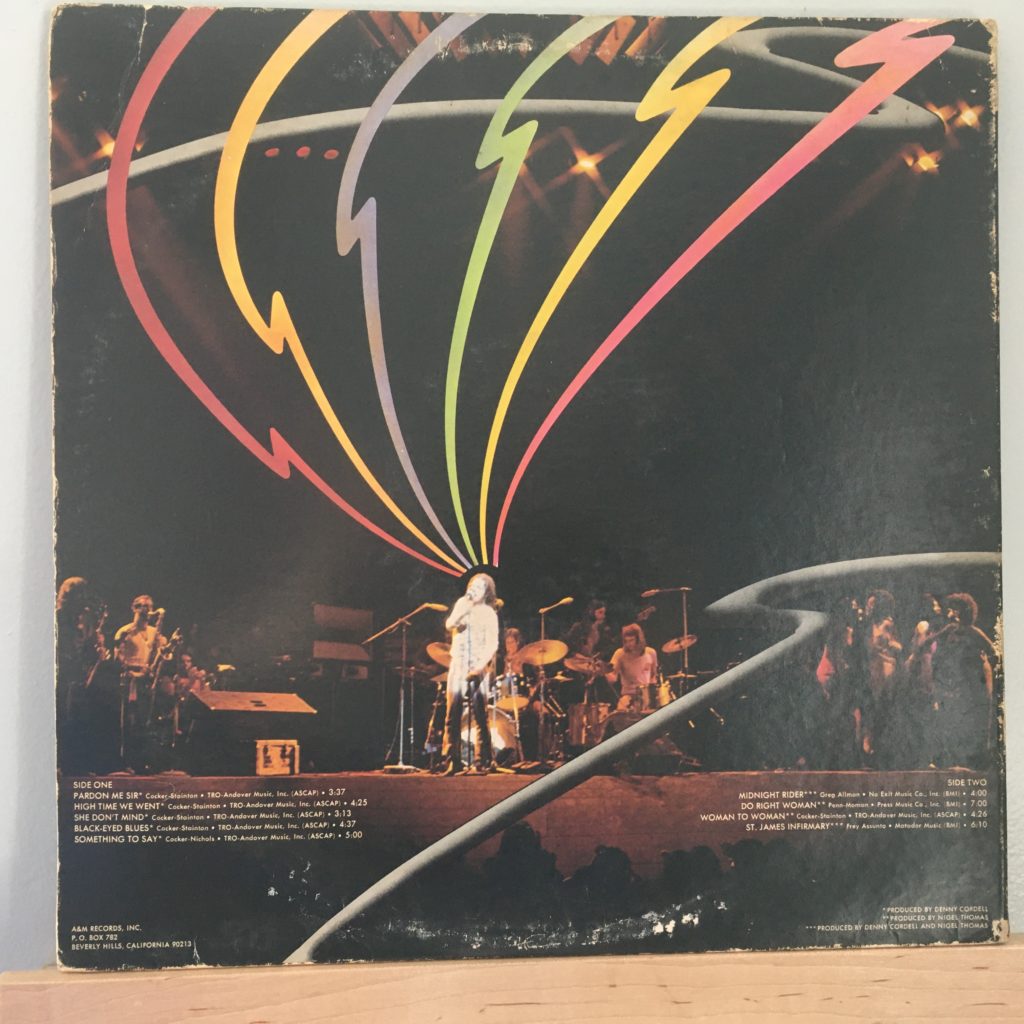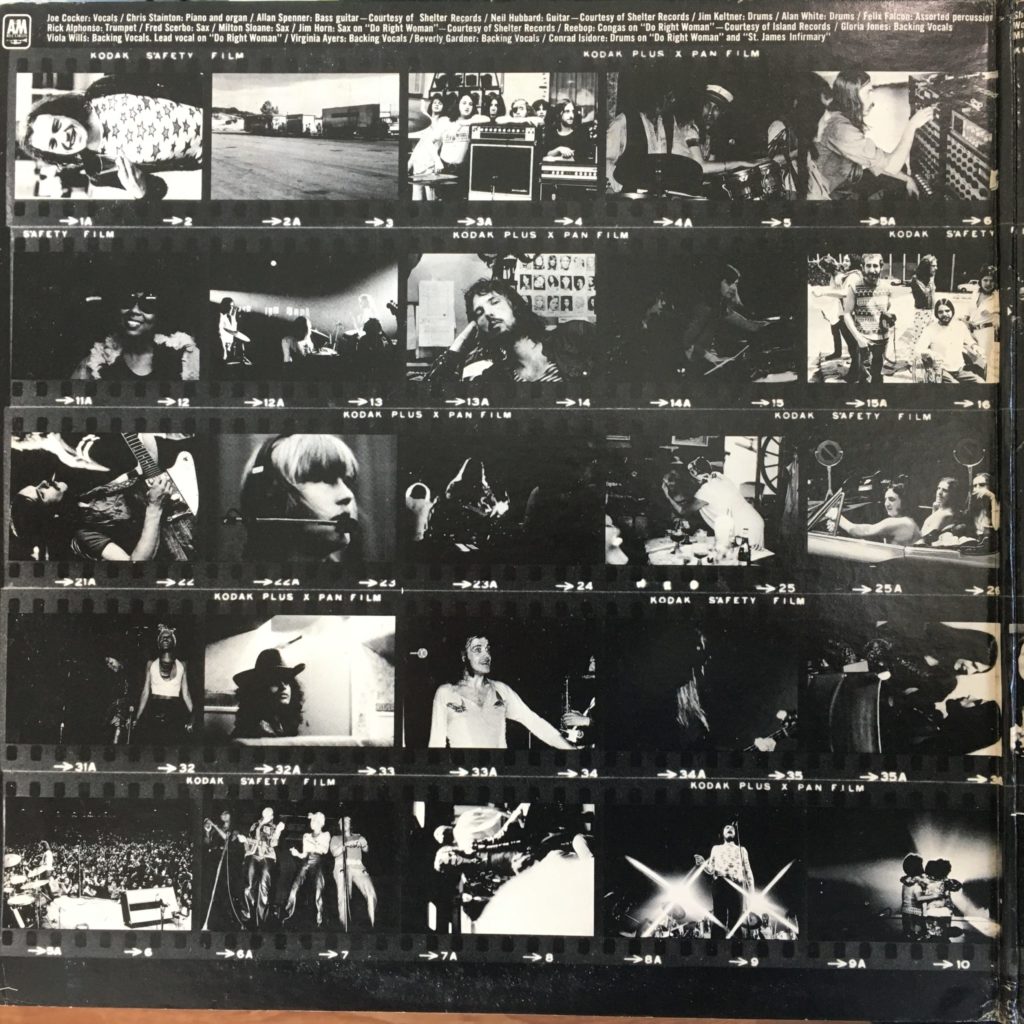 Like my other Cocker records, I came to this one late – I just bought it a couple of years ago here in Phoenixville (not sure if this one came from Deep Groove or the Phoenixville Punk Rock Flea Market). It's solid through and through. When the Cocker mood hits, I tend to play all three of my vinyl Cocker albums, over and over. The production is less than stunning, the instruments less than perfect, the singing often incomprehensible – but the whole produces an exciting energy that is hard to find these days. It's a band, a big band, playing together, loose and having fun. That's hard not to enjoy.