I can't think of an album that came out in 1986 that was more amazing, more important to me. And that was the year Elvis Costello's "King of America" came out, so that's saying something.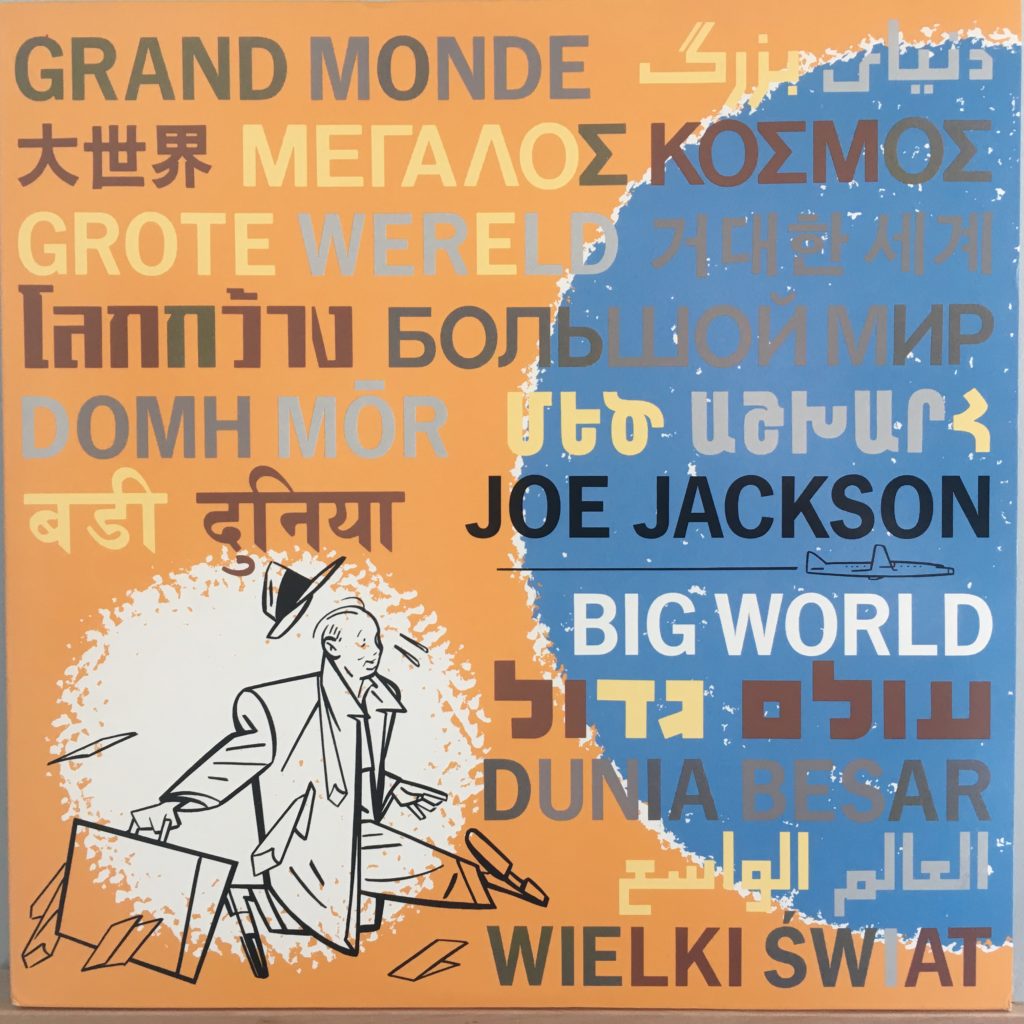 1986 was right in the middle of our run in our lovely two-story apartment in a rehabbed Victorian in the Hawley-Green district of Syracuse. I had already decided to go to grad school but had to put it off for a year when the owner of the tiny typesetting shop where I worked got pregnant, and wasn't going to be in any position to give me flexibility on hours . . . and I wasn't in any position to not work while starting the program. So we had another year of work and life and love in that happy, sunny apartment, and I'll always think of that place when I think of this album.
For starters, it's a Joe Jackson concept album, about global politics and personal relationships in the '80s, capturing the ridiculous hypocrisy of the Reagan era, talking about how things had changed in the then 40 years since the Second World War, and adding some angsty, declarative love songs as well.
Then: it's a live album. Taking his devotion for live recording techniques to the next level, the band recorded this entire album live, and it's just stunning.
Also: it's a three-sided album. That's how much material he had, and that's what he put out. Side 4's label says "There is no music on this side." And the cost was for a standard album.
Plus: The design. The album cover by French artist Serge Clerc is SO of 1986, and the booklet contains the lyrics and credits in several languages, reinforcing the "big world" concept. It just looks incredible. (He also designed the cover for The Fleshtones' "Speed Connection.")
I bought this originally on vinyl, and almost immediately bought it on CD. It's never been too long out of rotation. Lee and I were trying to decide our Top 5 Joe Jackson albums earlier, and I think she convinced me this is solidly #2. (I had been thinking of it in a tight tie with "Body and Soul" and even "Laughter and Lust.")