I mostly came to Joe Jackson, like millions of others, through "Night and Day," which came out in 1982. I was very aware of "Look Sharp!" – maybe my roommate had it. For whatever reason, I didn't. But I did get Jackson's second album, "I'm The Man," in this very unusual 7" format. I know that I bought it at Record Theatre when they were still on Marshall Street; perhaps it was when they were clearing stock for their move around the corner to Marshall Square Mall sometime around the spring of 1981. I know I got this on deep discount, and as a cutout.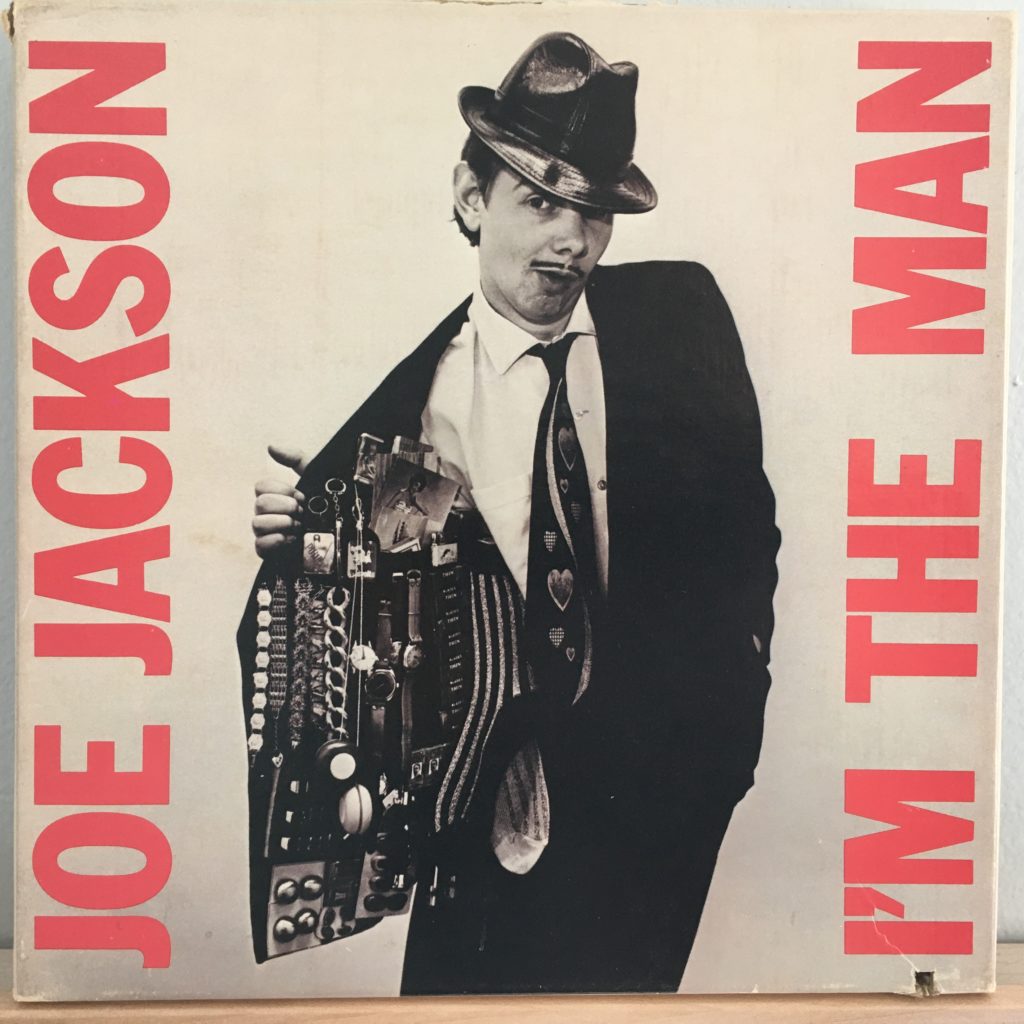 As a result of the format – 5 singles covering the album– I have almost never played this album. 10 changes to play 10 songs is a lot . . . if I'm in a singles mood, I'm going to jump around artists. Other than the tracks that showed up later on live compilations, like "On Your Radio," "It's Different for Girls," and the title track, I don't even know this one.
Love the packaging and the posters and it's a great novelty, but it's a bit of a surprising investment in a second album from a band that, although it did very well on its first album, reaching top 20, was hardly a blockbuster, and only one single from "Look Sharp!" was a hit at all. But somebody at A&M really wanted to give this the treatment.
Listening to it now, I wish I had listened to it more over the years. (I never got a digital version.) It's really solid for the time. In particular, "Don't Wanna Be Like That" is super exciting in this release, though again I am a big fan of the live version.