Although this came out in 1981, I didn't get it until sometime in 1984, after "Body and Soul" came out. It's weird how these things can get held in memory, but I think this was one of the very few albums I ever bought at the downtown Syracuse Record Town.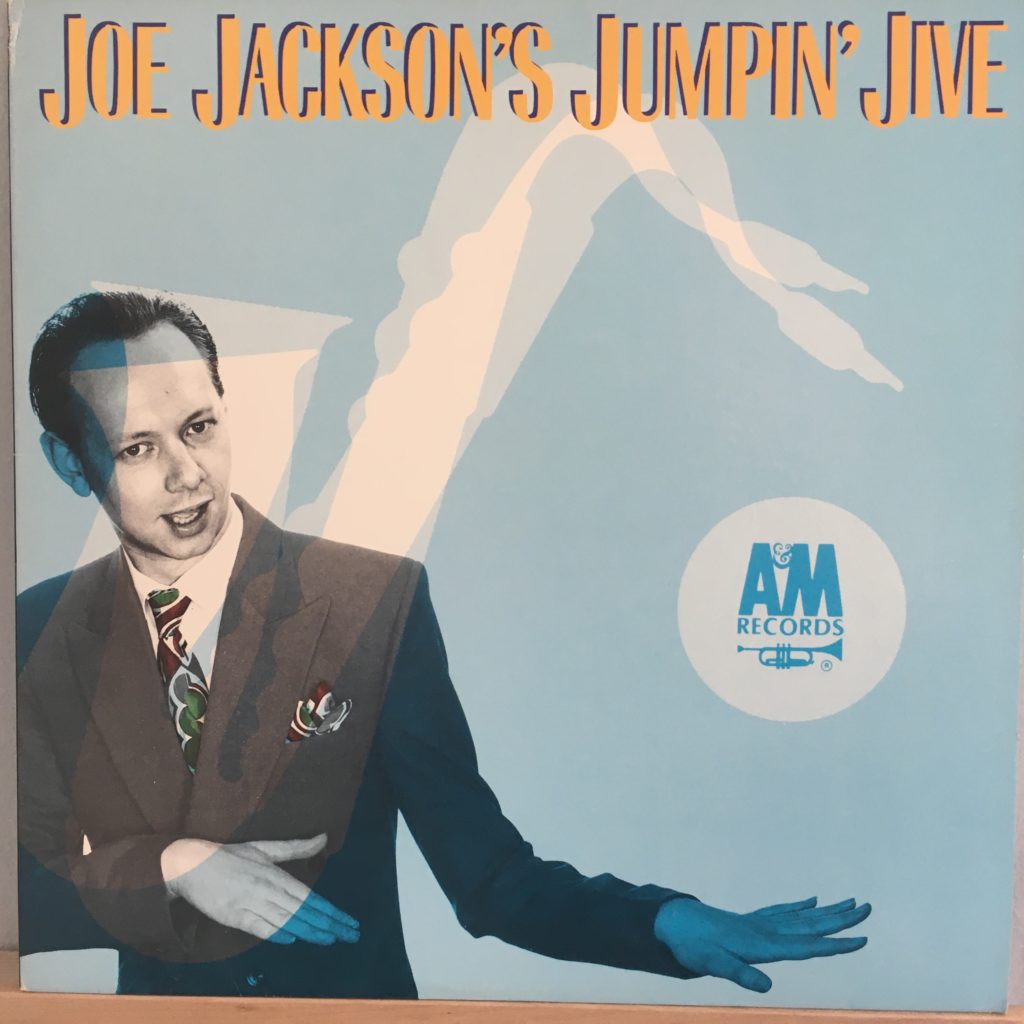 We were living downtown by then, in a townhouse apartment at Presidential Plaza, just a few blocks from Syracuse's main commercial strip. It was the '80s and times were tough, but the savings and loan crisis had yet to hit, and corporate buyouts that caused the collapse of small regional department store chains hadn't yet caused the complete implosion of downtown's anchor stores. Syracuse still had Dey Brothers, Sibley's, and the Addis Company, plus the legendary Economy Books, and, next to that, a downtown Record Town. Record Town was a pricey chain from Albany (which eventually morphed into FYE, which was recently sold off for a song), which charged at least $1-$3 more for an album than local chain Record Theatre, which itself wasn't necessarily a bargain. I mean, Record Town charged list. So, while I can never not browse through a record store, I often can not buy anything. And at that downtown branch, almost all I ever bought were singles, which were three for $5, which wasn't bad.
But I remember buying Jumpin' Jive there. I had heard some of the songs, I knew what the concept was, and I was down to be educated a bit about a type of music I knew nothing about: swing and jump blues. While I had the barest acquaintance with Cab Calloway through "The Blues Brothers," this introduced me to more Cab tunes, plus some Louis Jordan and others. We got to see Cab Calloway perform just a couple of years later, at the Civic Center, and that was quite the show.
Later on, I would get much more into the blues, not so much into this style, but I've always appreciated it. For an artist, on his fourth album, to discard pretty much everything he was known for and embrace, quite successfully, an entirely different style, bringing this musical form to his fans, is an act of bravery or foolishness or both. I think for the most part he pulled it off. The band is great, the songs are fun, and it seems like everyone is having fun. Do I play it enough? I do not.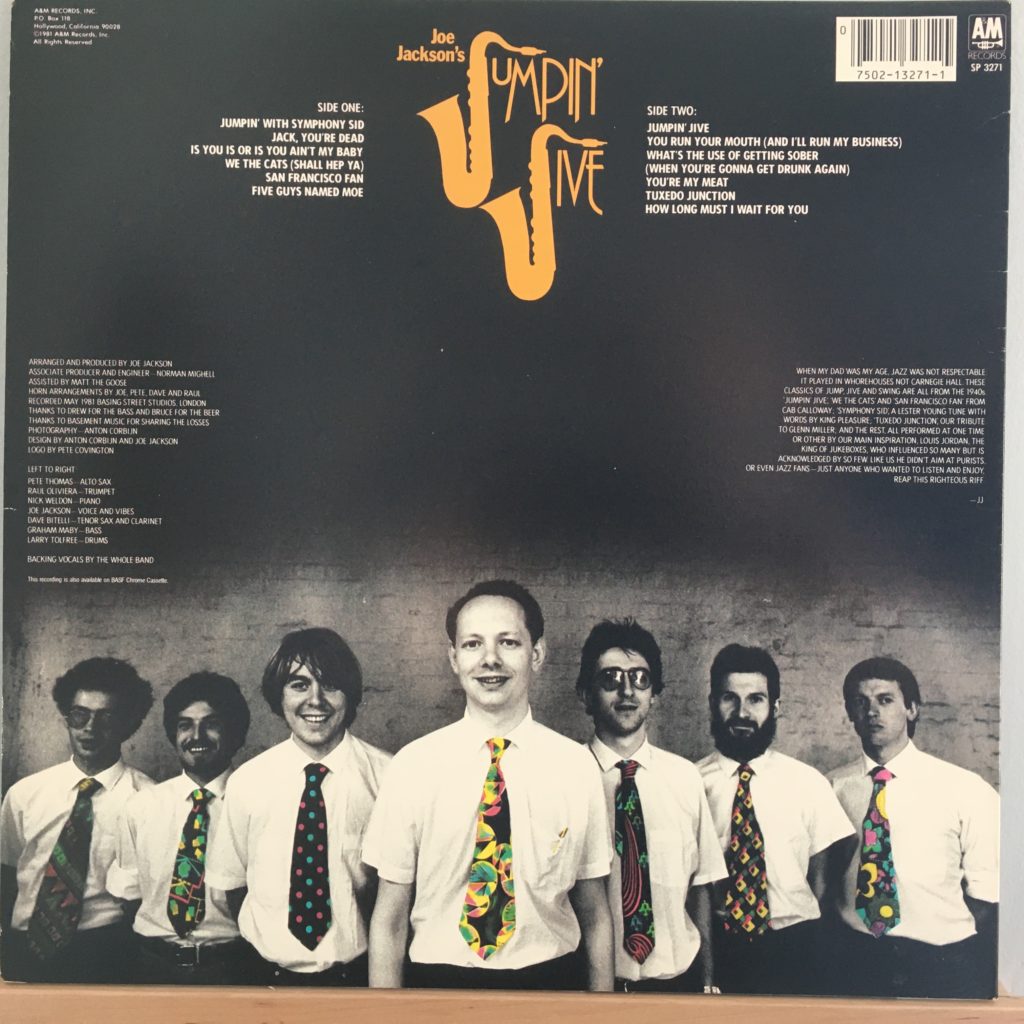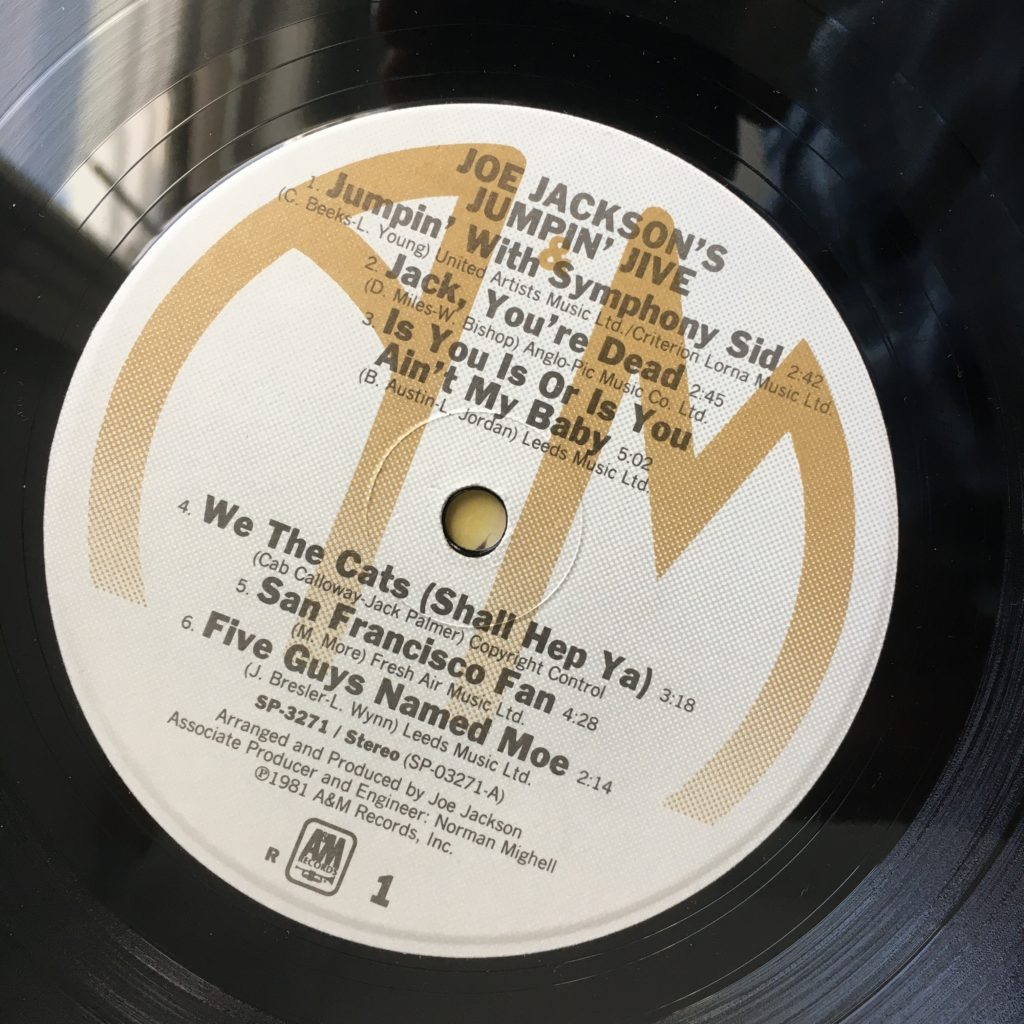 Weird aside: My whole life, "I like my eggs on the Jersey side" evoked a particular direction, because from New York, of course, New Jersey is west, across the harbor. But now I've got the Philly perspective, and New Jersey is east, across the Delaware. I'm not sure I was prepared to re-envision New Jersey.