This release from 1984 has less annoying production than Jools Holland and His Millionaires, and some better songs in the boogie woogie / rockabilly tradition. But it still falls kinda flat and again, I'm left not loving an album by a pianist whose style I greatly admire.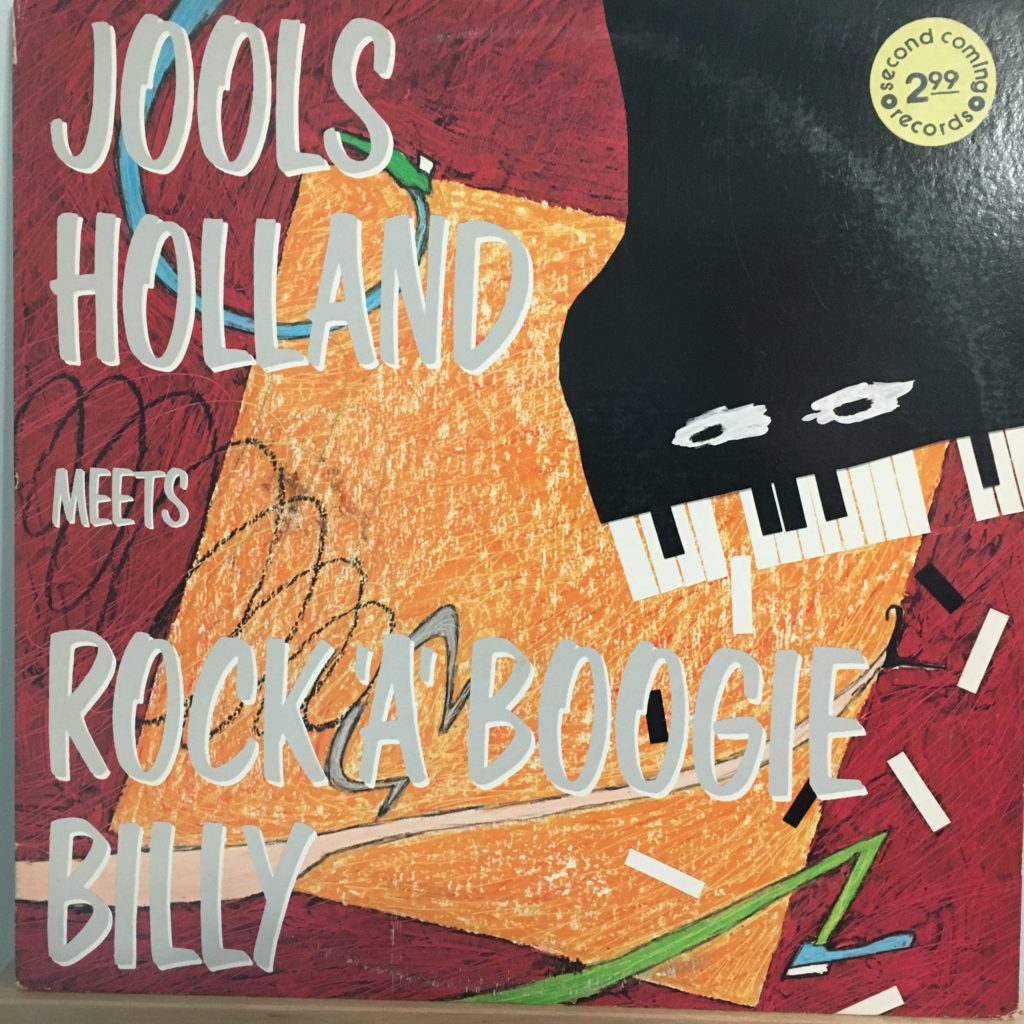 The label from Second Coming Records at 235 Sullivan Street in New York City dates this purchase to about 1985, when I also picked up a Marc Almond disc at the same store. Since I have no memory of the store (someone else does, though), I have to assume I bought both discs on the same day.
"Flip Flop & Fly" made a couple of mix tapes, and that's about it. I pull this out and play it never. Despite my lack of support, Jools has done all right for himself.