I have always, always been that guy who sits through the end of the credits at movies and reads them. Now, the black and white features on the midnight movies that played on Saturday night television had, it must be said, much shorter credits than the slightest of features today does, so it has become a challenge. But, read them I do.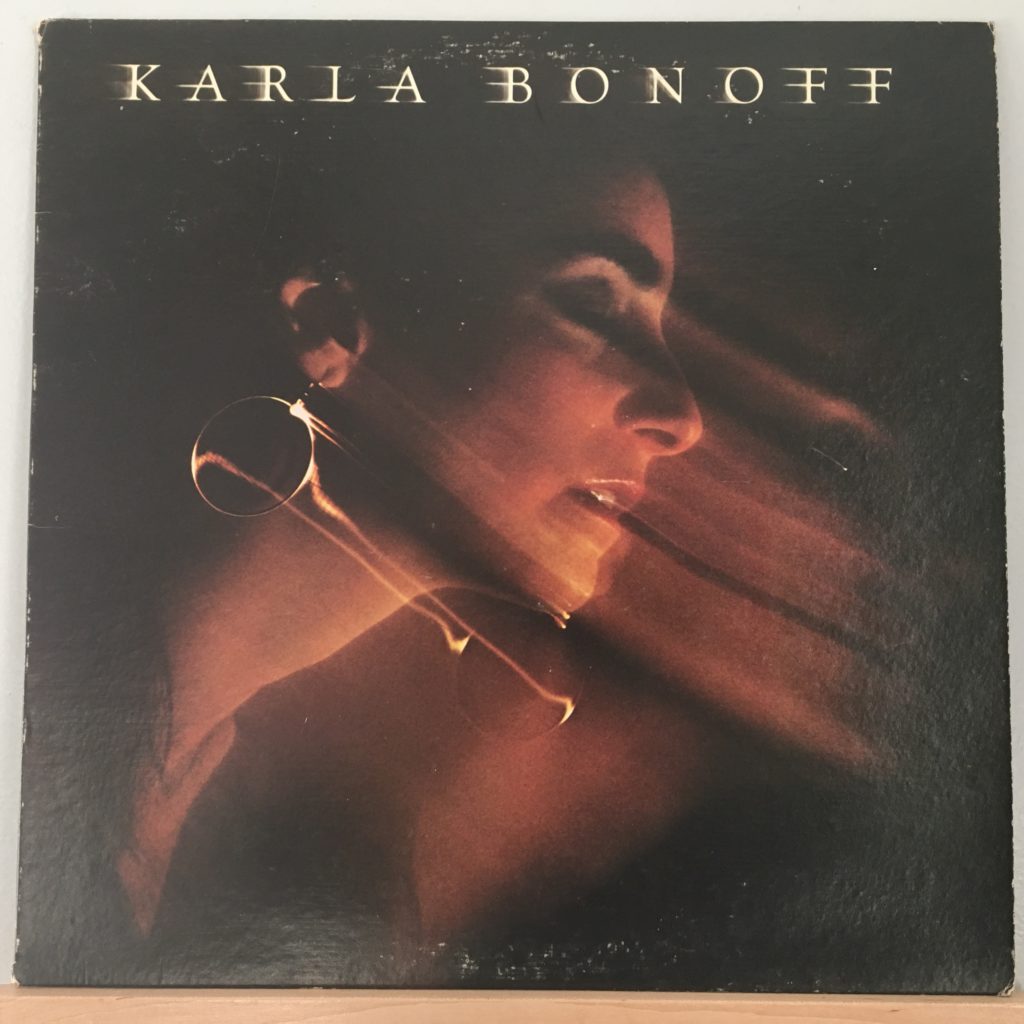 I have also always, always been that guy who reads the album credits and liner notes. I want to know who played the saxophone, who contributed the keyboards, who wrote the songs. And so when Karla Bonoff's album came to my attention, I already knew she was the songwriter who had written "Someone to Lay Down Beside Me and "If He's Ever Near" from Linda Ronstadt's "Hasten Down the Wind." Then in that crazy, magical, mind-expanding summer after my freshman year at Syracuse, there was a local band I saw every chance I got. They had something like a residency at the DeWitt Ground Round. Did all Ground Rounds feature live music, or just that one? I don't know. But they did, and the band Next of Kin played there, often. I'm pretty sure they also covered "Someone to Lay Down Beside Me," at the very least, and probably "Home" as well. So in that summer, when I ran across Karla Bonoff's record at the Record Theatre, I was predisposed to it already. It certainly didn't hurt that its production credits read like a who's who of West Coast recording in 1977 — Andrew Gold, Waddy Wachtel, Russ Kunkel, Glenn Frey, J.D. Souther, to name a few. And so, in with my high intake of The Animals and Jefferson Airplane, the summer of '79 also included a lot of plays of this album. And through the years, I've re-discovered it over and over. It's exactly what a '70s singer-songwriter album should be, with those incredibly clean production values that came out of the West Coast at the time. It still sounds wonderful.
I should probably include the rest of this story with her next album. I didn't buy her followup, "Restless Nights," until last year, a mere 39 years after it came out, despite considering myself something of a fan. But we'll get to that next.