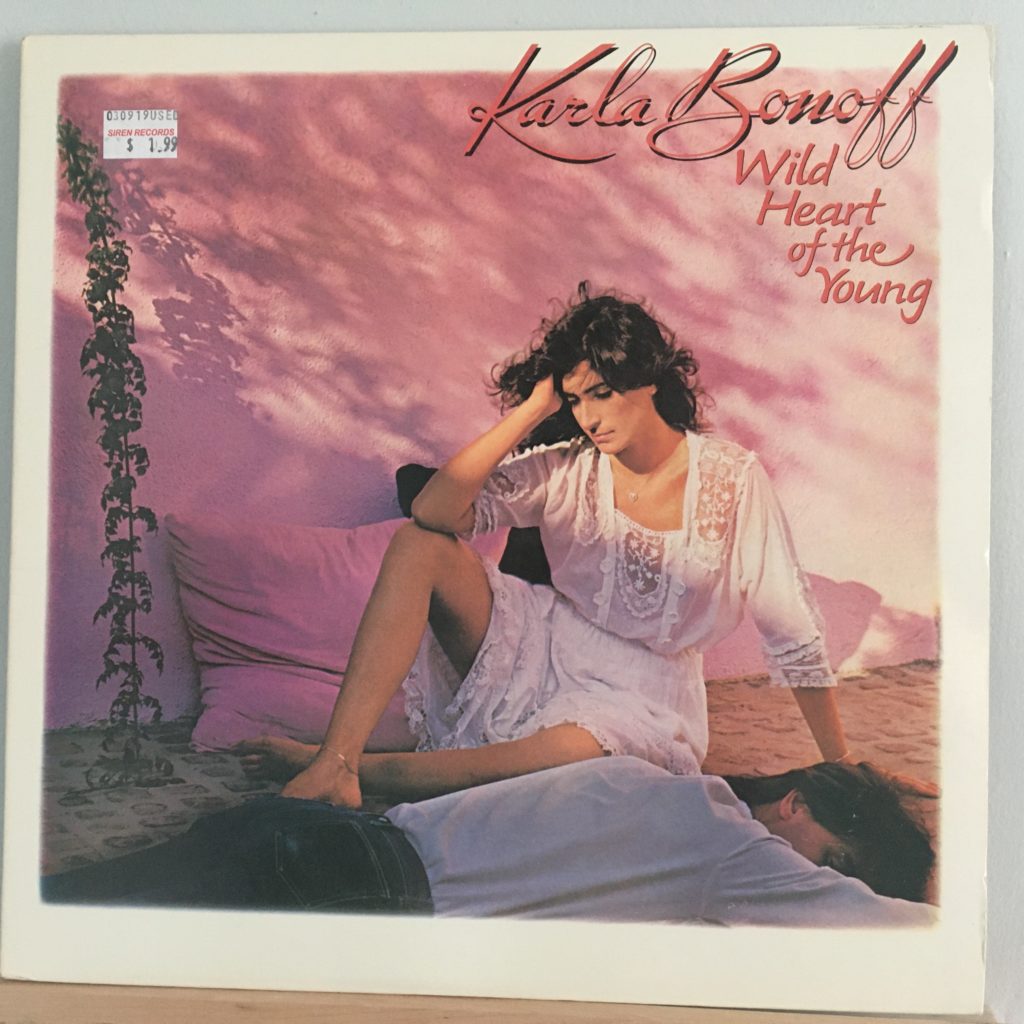 There are some artists to whom I feel like I owe an apology. Karla Bonoff would be one. I've already written about how, despite my absolute, total love for her first album, and despite her appearance in Syracuse being a pivotal part of my personal relationship mythology, I never got that second album until 2019. Well, I never got her third album until this February, when I found it in the Siren Records bargain bin and felt completely obliged to rescue it. Karla deserves better than the bargain bin.
Safe to say, though, that when this came out in 1982, I probably didn't hear a track from it. "Personally" was her biggest hit ever, but it doesn't even register with me. Why? 1982 was New Wave / MTV time, baby. I was not listening to or looking for reflective singer-songwriters. If it wasn't Marc Almond or Human League, did it even exist? This would have been so far off my radar.
As usual, a mistake. This is lovely. Karla Bonoff writes a pretty, pretty song.