Well, we finally got to the end of my Marc Almond records — at least until we get to Soft Cell. One last single: "A Lover Spurned," from 1990. This was from the album "Enchanted," which I only had on CD. By 1990, I had moved to Albany, and I was pretty much done buying vinyl LPs. If I got something new, I got it on CD, and with my move to Albany and the start of a new career, my money and my attention were focused on things other than hanging out in dingy secondhand record stores. Those days were kinda done.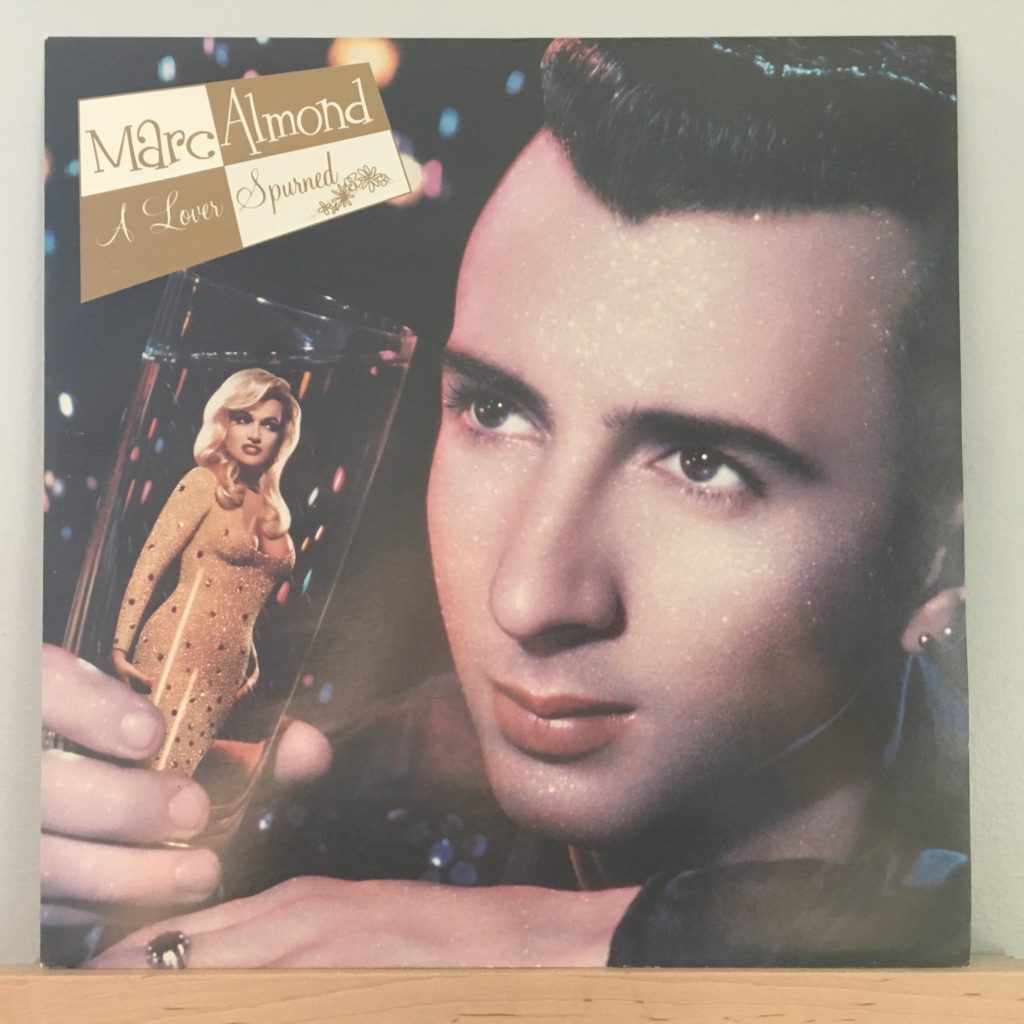 The fact that I bought a single in 1990 is, well, singular. "A Lover Spurned" came out in February, and the album didn't come out until August, so it may be that I ran across the single before the album anyway. The single was only released in the UK, so I would have picked it up as an import. I was still enough of a fanboy and completist that I probably just couldn't wait. But I don't have a particular memory of where I bought this one — was it at one of my remaining record stores in Syracuse? By this time, Spectrum had moved into the new student union at Syracuse University, but was still a good source for music, and it's pretty likely I would have picked up this import there or at Modern Records. I can't remember a record store in Albany, at the time I moved there, that had much by way of an import section, but I could be wrong.
"A Lover Spurned" is a great dramatic song in the Marc Almond tradition, torchy and dark, featuring British actress Julie T. Wallace doing voiceover. There are two versions of that song, and then another song called "Exotica Rose." I still like "A Lover Spurned," and it's definitely a signature Almond tune. But in terms of this project, I'm glad to be able to move on to someone else!