The Marc Almond EP "A Woman's Story (Some Songs To Take To The Tomb–Compilation One)" came out sometime in 1986, after "The House Is Haunted" and before "Ruby Red." At this time, I was just beginning to collect CDs, which were still pretty wildly expensive compared to vinyl, and as far as I know, these EPs weren't even available on compact disc.
"A Woman's Story" is a collection of covers credited to Marc Almond and the Willing Sinners. Huw Feather's cover is so dark as to be nearly irreproducible. The songs never resonated with me, and I can't say this one ever got much play on my turntable. "A Woman's Story" is an oddly soaring guitar-driven bit of wailing with some nice trumpet work. Apparently this was originally done by Cher and produced by Phil Spector. "The Heel" is an odd piece about poisoning, originally performed by Eartha Kitt:
At dawn I know he'll stagger in
Demanding coffee black as sin
And as I take it from the tin
I'll slip a little powder in
He'll look at me and start to cry
And cross his heart and hope to die
And mumble I know how you feel
But I've been on a business deal
The heel
"A Salty Dog," one of seemingly about 400 songs in which Marc references sailors, is a Procol Harum number that I'm fairly sure I never need to hear again. "The Plague," by Kai Engel, rounds out the A side with a swinging dirge that Marc could easily have written himself. The B side starts with "The Little White Cloud That Cried," a Johnny Ray side from 1951 that I also never need to hear again. "For One Moment" is a Lee Hazlewood number (though the album credit spells his name wrong), and the side finishes out with "Just Good Friends," a song by Peter Hammill. These are all in the normal spirit of Marc's torch and trauma songs, but somehow none of them ever really connected with me.
Despite the fact that the cover art is so dark as to be almost unviewable, and because I was, as I've mentioned, a completist back then, I have a picture disc of "A Woman's Story," on which the art is only marginally more discernible than on the EP jacket: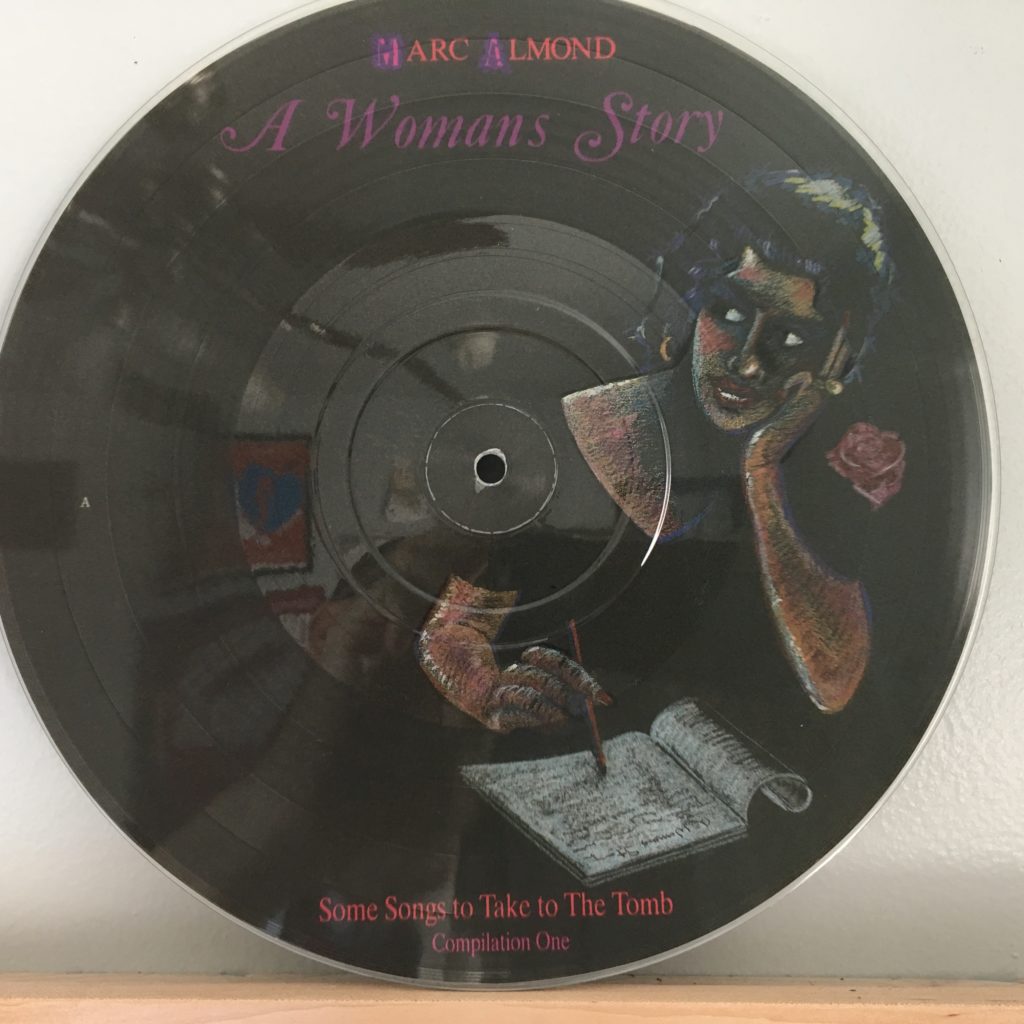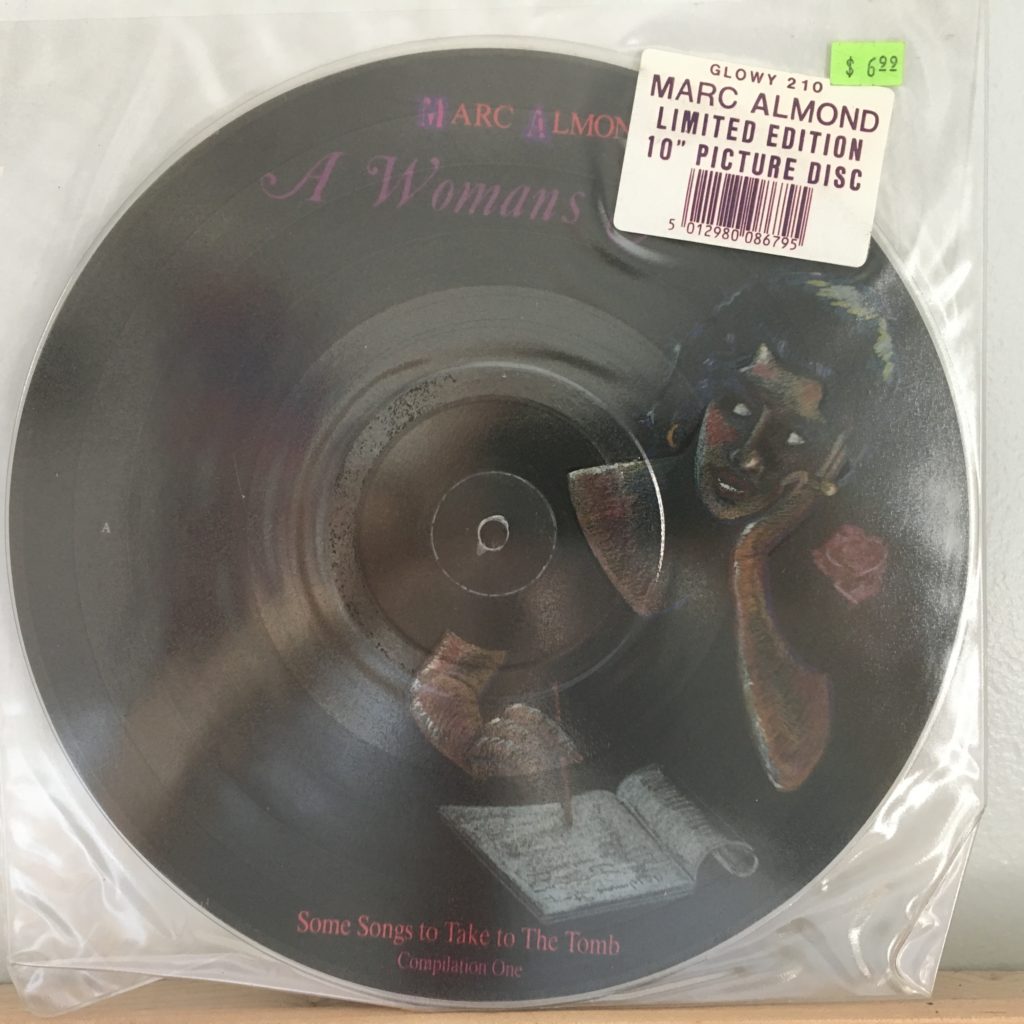 Paid $6.99 for this picture disc that you can't even really see a picture on. Yeah, that sounds like me.
Also tucked into the EP was an official postcard announcing the fourth annual Marc Almond Convention, at which Marc himself would once again be appearing. It has an official label release number, which is odd and interesting. It's from Tiger, and starts out with "Dear Lovers of the Only Voice." (Pretty safe to say Tiger had a copy of this picture disc, too). You can read the whole thing below: