The second single from Marc Almond's "The Stars We Are" was the sensational "Something's Gotten Hold of My Heart," a duet with the amazing Gene Pitney. Pitney had a string of hits in the early '60s but seemed pretty much forgotten, other than by oldies radio, at the time this came out. He and Marc trade wailing vocals on this remake of what had been a hit in the UK for Pitney in 1967, and the result is sensational. The version on the album was only Marc, and the duet came out after the album was released. With Marc and Gene, the song went to number one in the UK. The flip side of this 12" single is the original album version, and another cut from the album sessions, "The Frost Comes Tomorrow."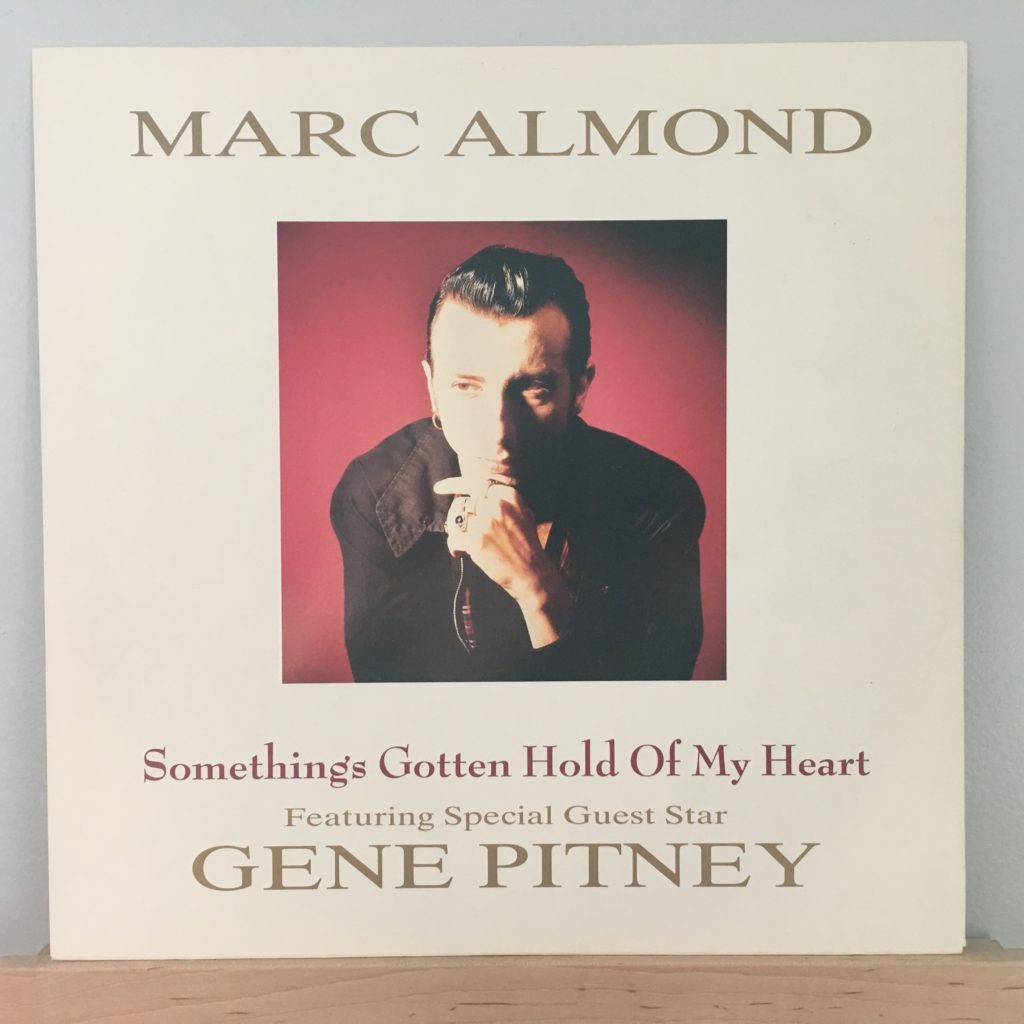 The story goes that Gene Pitney heard Marc's version of "Something's Gotten Hold of My Heart" and offered to record it with him, and Marc apparently jumped at the chance. Thus, this version originally only came out as the single. Later editions of the album's CD release included the (much better) duet. Please enjoy:
In the fall of 1988, when these came out, I was … busy. I was in grad school full-time (after a year of full-time work and part-time school), an all-consuming effort. This was an incredible time in my life. Disconnected from radio and music television, I was still deeply into a phase of classical music and continuing to follow the artists like Marc that had shaped my tastes a few years earlier. No question that I had been less than enamored of the previous couple of Marc Almond discs, but excited to hear a new, more pop-ish direction. Bright, enjoyable, lush productions caused these singles and the album to go into rotation along with "Stories of Johnny" as among my most-played discs of the '80s.