With Marc Almond, I'm going to run into my first series of serious problems with doing this project in alphabetical order. (Or any order, for that matter).
First, there's the problem of an artist who was in multiple bands. Marc Almond was originally in Soft Cell — so if I were doing all his work chronologically, I'd have to start there. Then he was in Marc and the Mambas, and then he was solo or with other group names. Then there's the alphabet problem — I'm wildly inconsistent about how whether I file artists by first or last name. In Marc's case, I've always had him under A for Almond. In Elton John's case, I've always had him under E.
Emotionally, I'd love to start with the Soft Cell stuff, but in that direction lies chaos, so we'll do it this way, the way I've had it filed for decades, and continue through the A section with Marc and the Mambas. Makes perfect sense.
And we're starting Marc Almond's works with "Untitled."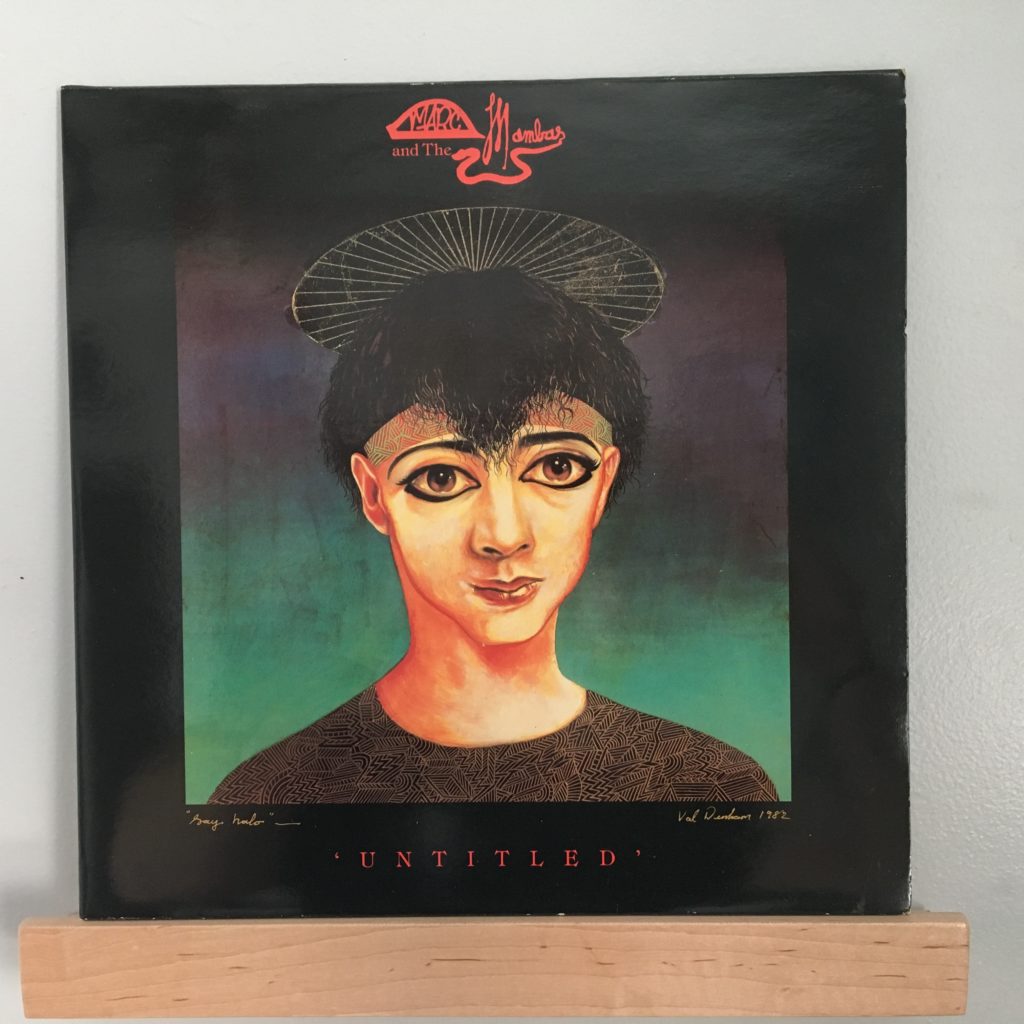 in 1982, my roommate and I were HUGE Soft Cell fans. (If all you know is "Tainted Love," you really don't know them.) Luckily, our record stores carried a lot of their 12" singles and remixes, which we treasured. Somewhere along the way we found an audio interview, I believe it was on a Flexipop disc, with a tantalizing little snippet of a song from an upcoming Marc solo project to be called Marc and the Mambas. It was an excerpt from "Terrapin," a song we didn't know, that just went: "Oohh, baby, my hair's on end about you . . . you . . . you . . . "
Well, we were sold. We wanted that so badly, and I recall being a bit afraid we might not be able to find it. Not everything they did found American release, and in fact "Untitled" wasn't issued in the U.S. Luckily, it was available as an import.
This was a major, major departure from what Soft Cell had been doing. Though their subject matter was often dark and seedy, the music was sleek and poppy, horns on synths. Marc and the Mambas was just . . . dark. Beautiful, but so sad. (You emo kids got nothing on this.) The music is raw, rough, sometimes even a little out of tune. A biographer wrote that this album was "cheap and starkly recorded," and that's true — but it is also raw, and powerful. It has some marvelous dark, dreary originals.
Honestly, this album hit me like a ton of bricks. I was 22, drunk, adrift, not sure what I wanted or where I was going, not sure where I wanted to go or how I wanted to get there. I was miserable, manic, and so, so , so very done with college (which, coincidentally, was pretty done with me, too). In other words, 22. Emo hadn't been invented yet, but it's all right there in "Empty Eyes:"
It's really getting hard
To tell you where you're going wrong
It's such a tragedy to see you
With your mind so far gone
I believe that when things die
There's no point in resurrection
But I try to be hard
I don't wanna fight or a confrontation
Hurt me with your empty eyes
Burn me with your empty eyes
Kill me with your empty eyes
Big black holes that shine with big black lies.
Oh, there's plenty more where that came from. There's a wonderful, tragic, sad cover of "Caroline Says" that delivers raw emotion that Lou Reed never could. And there's Marc's beautiful, unbelievably sad rendition of Jacques Brel's "If You Go Away," which not only introduced me to Jacques Brel and showed that Marc Almond could really sing, and tear your heart out.
This was also an album that would employ a fairly familiar set of figures that overlapped with the Soft Cell days and the days to come. Annie Hogan would contribute some achingly beautiful piano parts. Photographer Peter Ashworth (namechecked in a Marie Wilson song) was credited with percussion. Cindy Ecstasy, also featured on at least one Soft Cell song, provided vocals. Several of these would appear on future projects. As someone who reads the credits and liner notes, this all seemed like one great big ensemble Marc had put together to work on his artistic vision, and it seemed incredible.
It's pretty audacious to come out with a double album on what is really the first solo effort after leaving a big hit group. Maybe less so when you were definitely pulling most of the weight in that big hit group, but still. It's even more audacious to put out a double album with an unconventional format — Disc 1 is a standard 33-1/3; Disc 2 runs at 45 rpm. That has tripped me up so many times when playing the album on my turntable, but really, if it weren't for the cover of "Terrapin," a cover of a Syd Barrett song, I wouldn't need to play Disc 2 at all.
I put this on a tape as a gift to a fellow Marc fan who was going through a super huge life event that forced her to move back with her parents, and she played it constantly to the point where her mother finally snapped something to the effect of, "Is that women ever going to stop wailing?" Well, not a woman, but still . . . The answer is no, no he is not.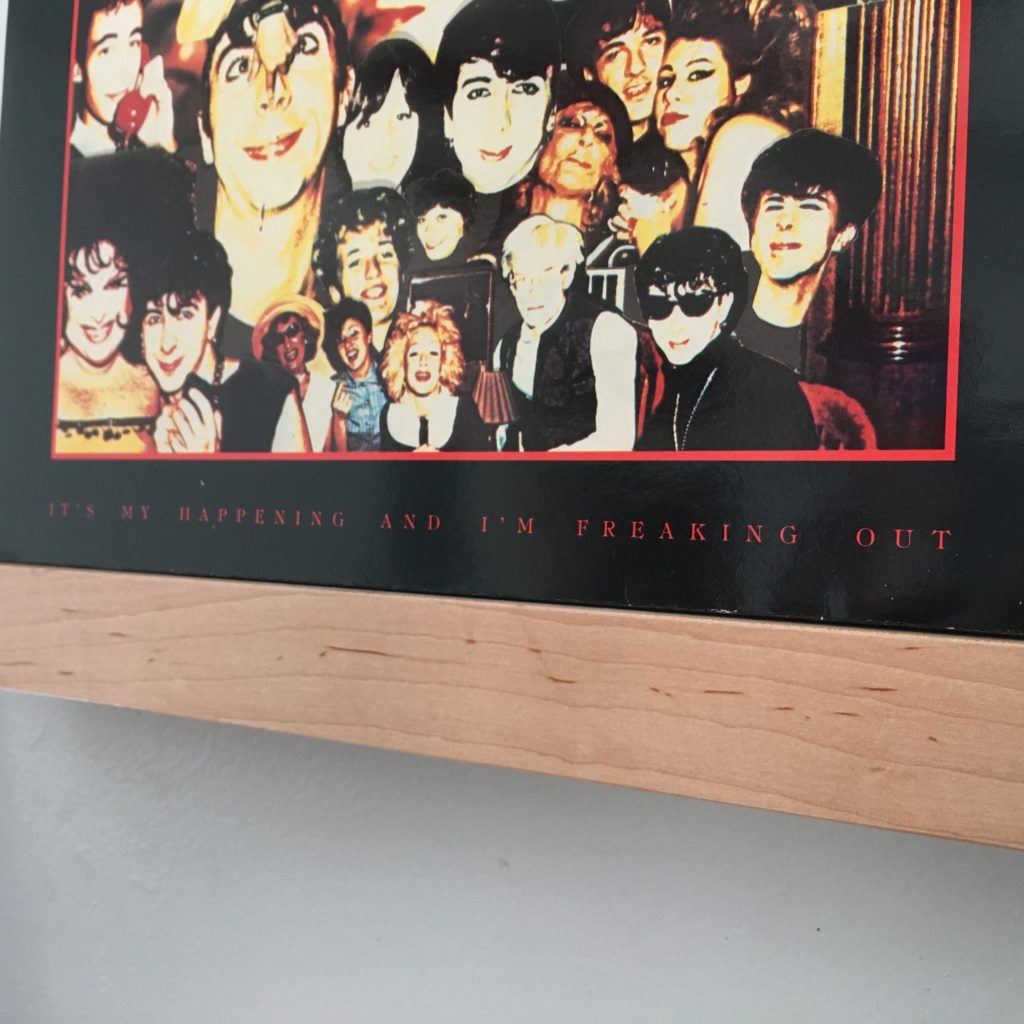 It's My Happening And I'm Freaking Out
The reviews were less than kind, calling it self-indulgent (which it certainly was) and rambling (ditto). The back cover is emblazoned with "It's My Happening and I'm Freaking Out." I can believe it.
I am unable to view this album objectively. It's too tied up in my life. I think it's fantastic, even though I rarely want to listen to it anymore because it is a COLOSSAL downer. But man, that cover of "If You Go Away" . . . .
"Untitled" also gives me my first serious challenge in categorizing an album for this blog. I have utterly no idea what to call this. Discogs calls it New Wave (wrong?) or Art Rock (it's not exactly rock) or Synth-pop (sorta?). Another site calls it Dark Cabaret — and honestly, even though I won't likely put another artist in that category, it kinda fits.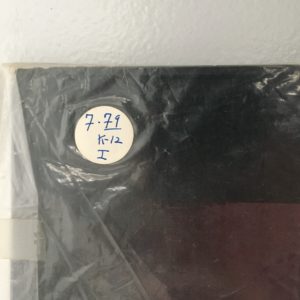 I am deeply curious as to where I would have bought this. It was bagged and priced by hand (not the colored-dot coding system that Modern Records used). Maybe Desertshore? At $7.79, a good price for a new import in 1982.