This is a new delight. Just got it this winter, courtesy of Phoenixville's Forever Changes (on Instagram: @foreverchanges), back when going places and seeing people was a normal thing. (Deep sigh for how much I miss my Saturday morning hangs at the record shop, arguing about how brilliant "Tusk" is.)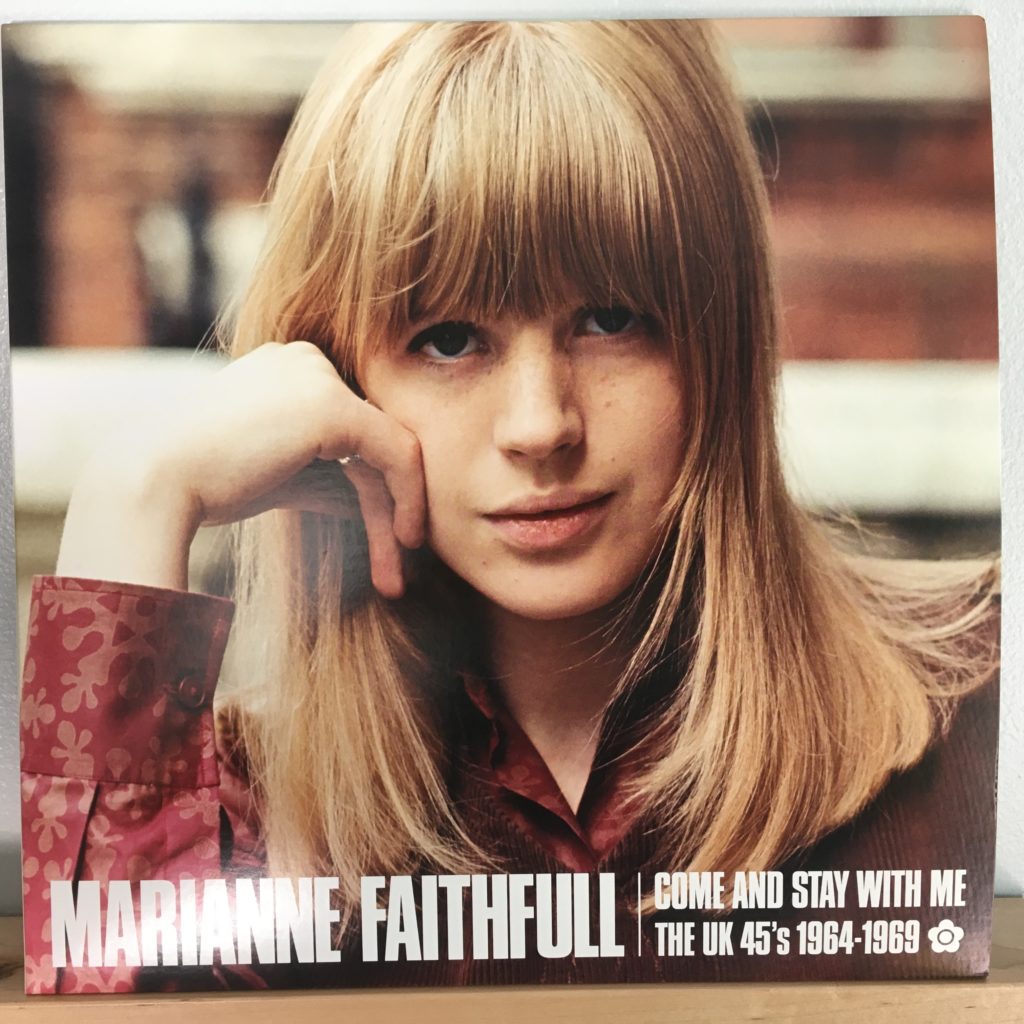 Somewhere I saw that ABKCO, Allen Klein's old outfit, had put out this big collection of Marianne Faithfull's singles — and given the quality of their other rereleases, I was very interested. The only Marianne I have is a CD collection of her Island Records releases, much later. This is from her earliest years, after she was discovered by Andrew Loog Oldham and released her first single, the Jagger-Richards "As Tears Go By."
These are all delightful mid-'60s pop gems, the A and B-sides of her Decca singles and an EP, right up through "Sister Morphine." Perfectly orchestrated, perfectly sung, and in an absolutely gorgeous package with a full booklet. Along with a number of recent yé-yé girls acquisitions, this record has become a Sunday morning staple, a pretty way to enjoy an idle morning.
By the way, the packaging on this is sumptuous. The patterns on the backs of the sleeves are literally based on Marianne's sleeves — the sleeves she is wearing in the cover photo. That's amazing design. And the sound quality is fantastic.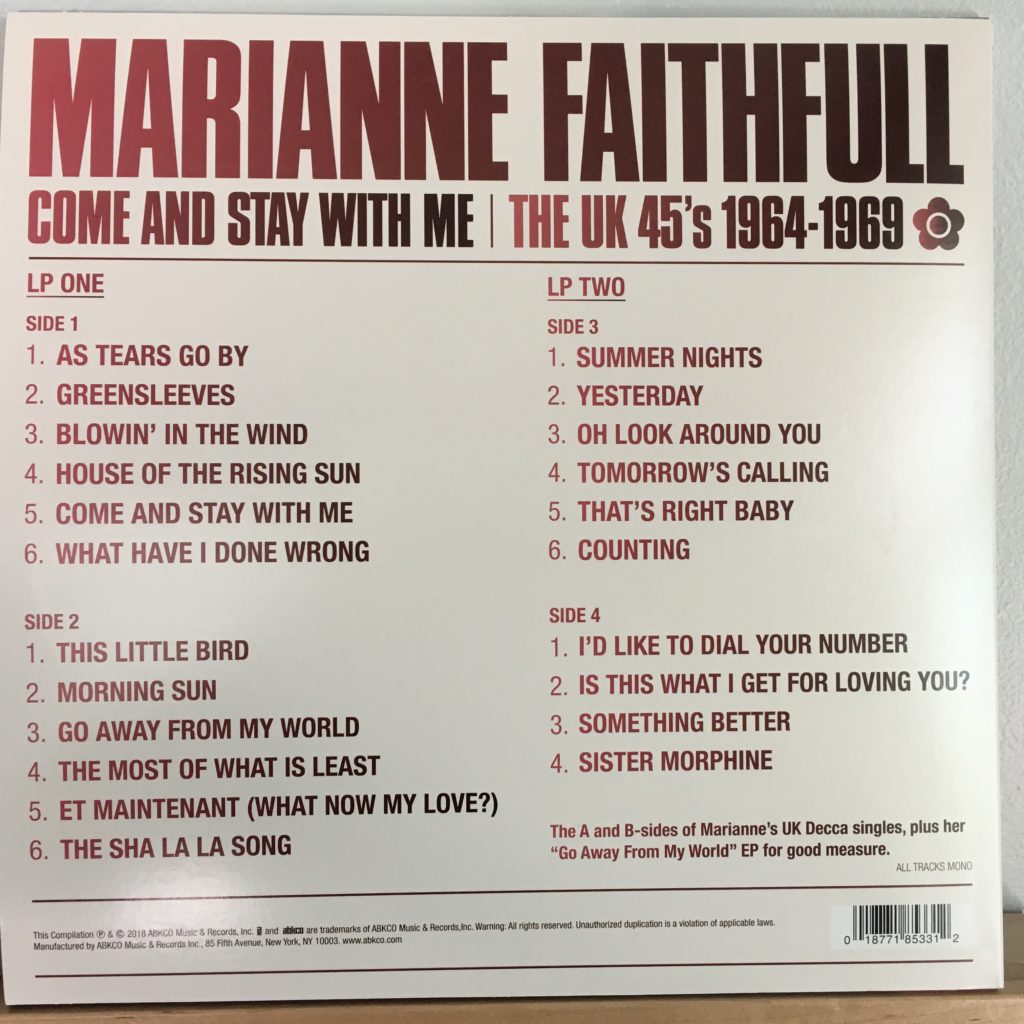 Between this and the later collection, I can't help but wonder how much different she would have sounded if she'd had her own band. This is all clearly orchestrated (pun intended) for her, a showcase for her voice. The Island collection is as well, and it sounds like nothing more than the ideas of her producers for what to put behind her voice (which, of course, was much changed by health and heroin by those later sessions). A lot of the later stuff is pretty hard for me to listen to as a result, and I can't help but wonder how much different her music might have been had she had the benefit of some constant collaborators, and a consistent sound.