Last time, I simply gushed about my love for Marshall Crenshaw. That first album of his was one of the absolutely definitive albums of my final college year, a ray of new, happy music at a time when I was mostly listening to the plaintive wailing of Marc and the Mambas. I was a mess, and what I was listening to largely reflected that, but in the midst of it was that power pop masterpiece. I wrote a lot about my whole relationship with that album and the several times I've been fortunate enough to see Marshall play last time around.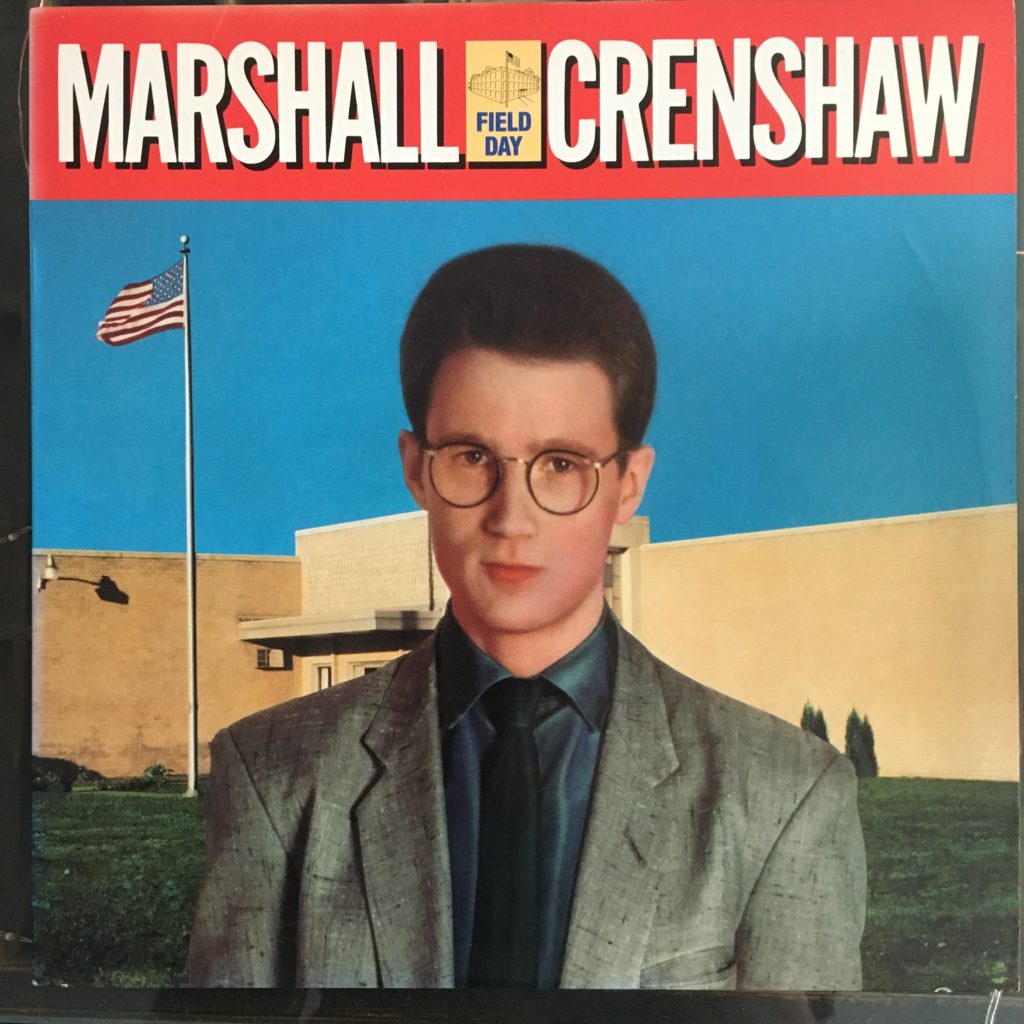 His second album, "Field Day," came out in June 1983. College was over, and we had moved into our first real adult apartment, a two-story townhouse in Syracuse's Presidential Plaza, then a fairly toney address. We were both working full-time already — Lee for a small advertising and design firm located in a downtown carriage house just blocks from where we lived, and me at the same ancient Fayetteville printing production plant I'd been working for both full and part-time for the previous couple of years. While I was terrified that I'd be stuck there as a lifer, in fact I would have moved on to a much better job on the other side of downtown by September, and we would be living a pretty city-centric life for the next few years.
Maybe it's that life was changing and I was trying to find new directions, and I just didn't feel the affinity for the music that meant "college" to me (although my love of Soft Cell and Marc and the Mambas certainly didn't change). Maybe it was something else. For whatever reason, this album never resonated with me, and through the years it was barely played. Later, when I came to rediscover Marshall Crenshaw through his great live CD, "I've Suffered for My Art, Now It's Your Turn," I would start to play this again and wonder what I'd had found wanting in it. It's true that in general the songs aren't quite as catchy to me as those on the first album, but it's also true that they're good songs. It was definitely produced differently than the first album, which gained some criticism at the time (as did the album cover, which Crenshaw himself hated).
So I've had this record for, say, 37 years, but I'd be amazed if I'd played it more than a couple of dozen times. Lately, it's been getting more listens, and, as I said, it's perfectly fine, enjoyable, and some of the tracks are Marshall's great songwriting at his best. But because I didn't get into it then, I stopped following Marshall's new releases until the live album caught my eye sometime around 2002.