This follow-up established Pat Benatar as a big rock star, and it was huge. I'm not into "Hit Me With Your Best Shot," which was the huge hit. "Hell Is For Children" was controversial, which it shouldn't have been, but I also don't really want to rock out to thoughts about child abuse. "You Better Run" was good, "I'm Gonna Follow You" was superb, and perhaps the best thing was that this album introduced me to the concept of Kate Bush, which it took me another many years go investigate further.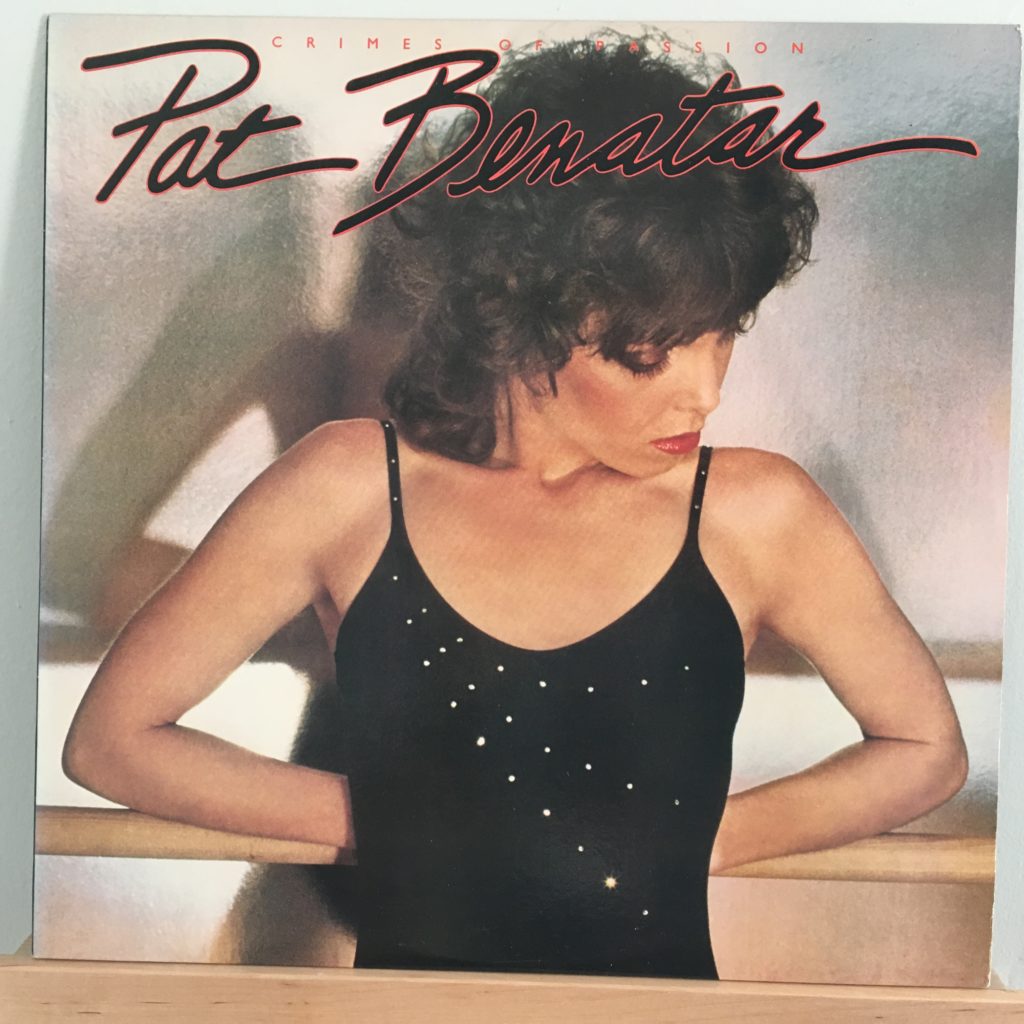 This came out in August 1980 (and "You Better Run" was the second video ever played on MTV, a year later), and the leotard style was still going strong. So strong, in fact, that Flexatard leotards get a shout out on the album credits. I'm not kidding.
I'm sure I got this right when it came out. I did love Pat Benatar and that first album. While this was largely more of the same, I never really connected with it, and except for the slow/fast screamer "I'm Gonna Follow You," none of it really stayed in my head over the years. I listened to it right after "In The Heat of The Night," and again, it's pretty good. Not necessarily my thing, but pretty good. But I don't really connect it with any particular time or place.
The only other thing memorable about this album for me? It has to do with bubble gum. For reasons I'm unclear on, there used to be a thing called Chu-Bops — miniature record covers, 3″x3″, with a disc made of chewing gum inside. As much as I don't know why these existed, I also don't know why I ever had any of them. But for some reason, I had (and I think still have) a Chu-Bop of "Crimes of Passion."