I don't know what we think of Pat Benatar these days. I don't know what I think of Pat Benatar. Do we think of Pat Benatar?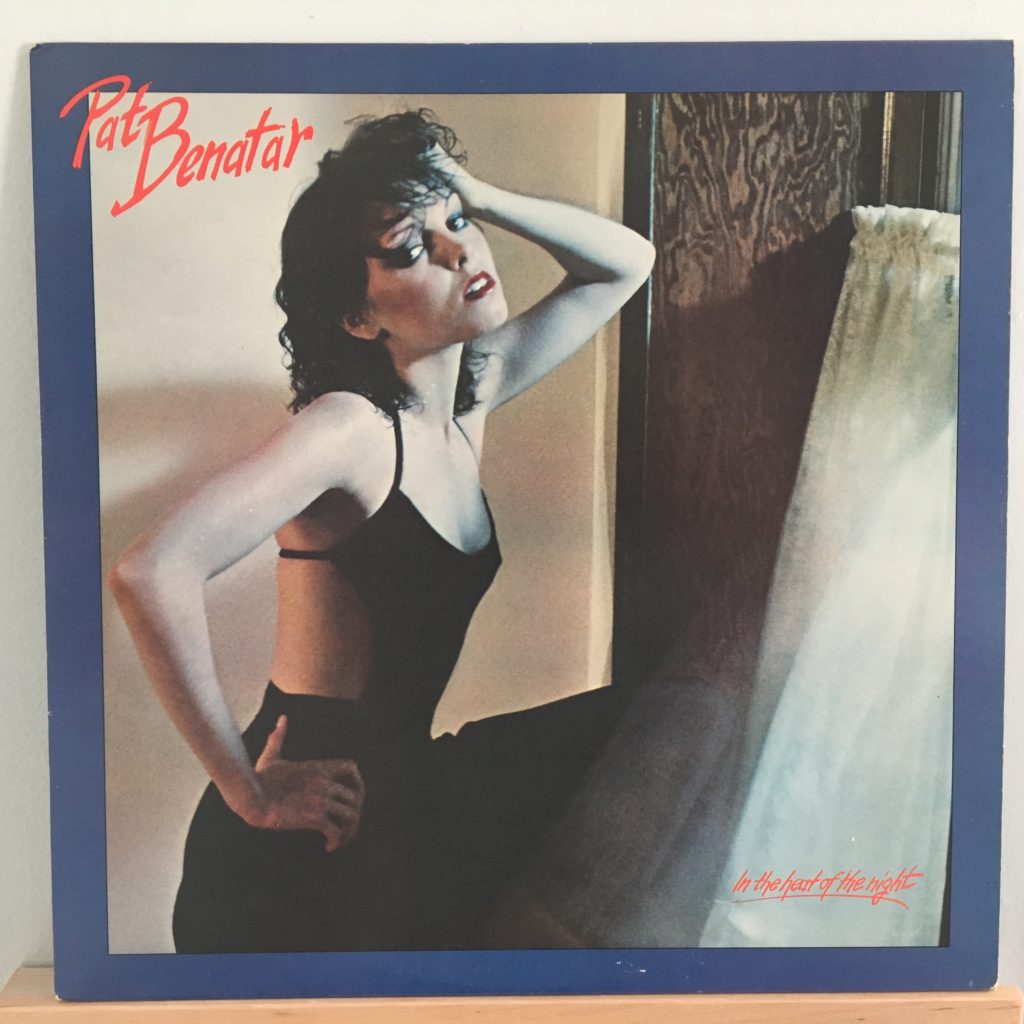 She seemed to splash on the scene with her debut album, "In the Heat of the Night," back in 1979, with a fully formed image as an uncompromising hard-rocking female. And really, that was something there wasn't a template for at that time. In popular culture, we had female singer-songwriters in the folk/pop/soft-rock vein, we had the Wilson sisters in Heart, and that was it. Even though she was leading a touring band full of men and screaming out punchy rockers, we didn't think of Linda Ronstadt that way. Suzi Quatro? She just didn't have that impact. Maybe you could argue for the Runaways, but they didn't achieve the commercial success or general awareness that Benatar did.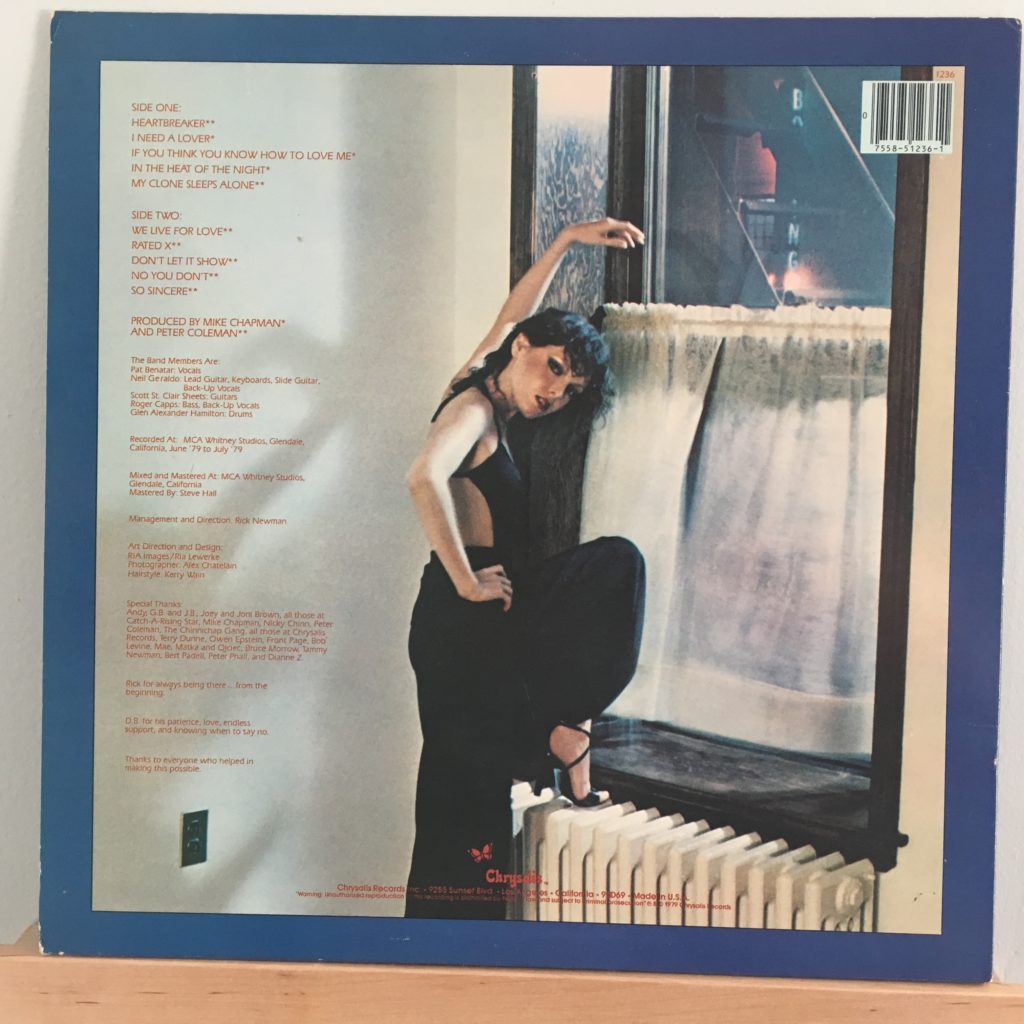 The opening song "Heartbreaker" was a top 25 hit, and I thought it was a great song at the time, a hard-driving rocker that was honestly a little out of my character at a time when I was immersed in the British Invasion. This got a lot of play in our last dorm room (in the old, and now long-gone, Seneca Apartments on University Avenue in Syracuse). The rest of the album is strong, balanced between rockers and sultriness (like the title track and "Rated X") and I bought her next album, Crimes of Passion. But after that, I just wasn't interested anymore, and I've rarely played either one of them in the (omigod forty) years since.
But I just listened to this again and . . . it's pretty good. It's not going into heavy rotation, but I'm not unhappy that I held onto it.
Points to this album cover for being exactly of its moment, when Danskins (or any leotards) were everywhere and not just for dancers. That'll figure prominently on the next cover as well.