My kid walked by this record in the "now playing" slot over by my turntable and stopped to say, "Can you imagine a band called 9/11?" With a name like that, I'd expect some kind of horrific hardcore at the least. And yet, there they were, Pearl Harbor and the Explosions, making poppy new wave fun under that name a mere 40 years after the namesake event, and no one really batted an eye.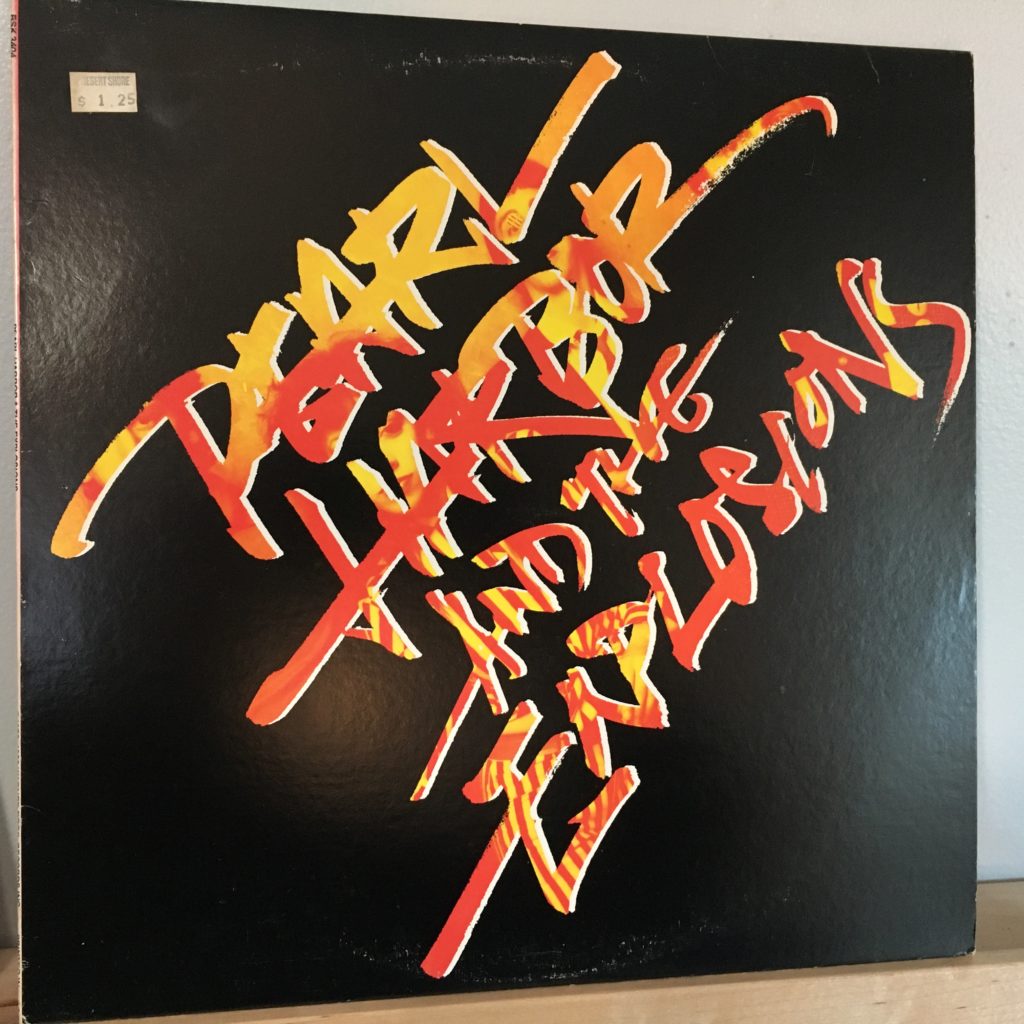 This is a slice of New Wave from late 1979 or early 1980. I picked it up soon after, probably 1981, on the basis of the title and that very new wave back cover photograph, which promised some skinny tie music. It delivered, too, but this was never one of my favorite records. On the edge of ska but not quite there, enjoyable for what it is but nothing super. Nevertheless, I've kept it all these years.
Pearl Harbor's real name, by the way, is Pearl E. Gates. I like her singing style, and she certainly had an interesting life. I'll talk about that more with the next record.