To my taste, this second record from Pearl Harbour (who explains that her British label changed the spelling of her name) is much more enjoyable than her debut, settling much more comfortably into a retro, rockabilly sound that was suited to her voice.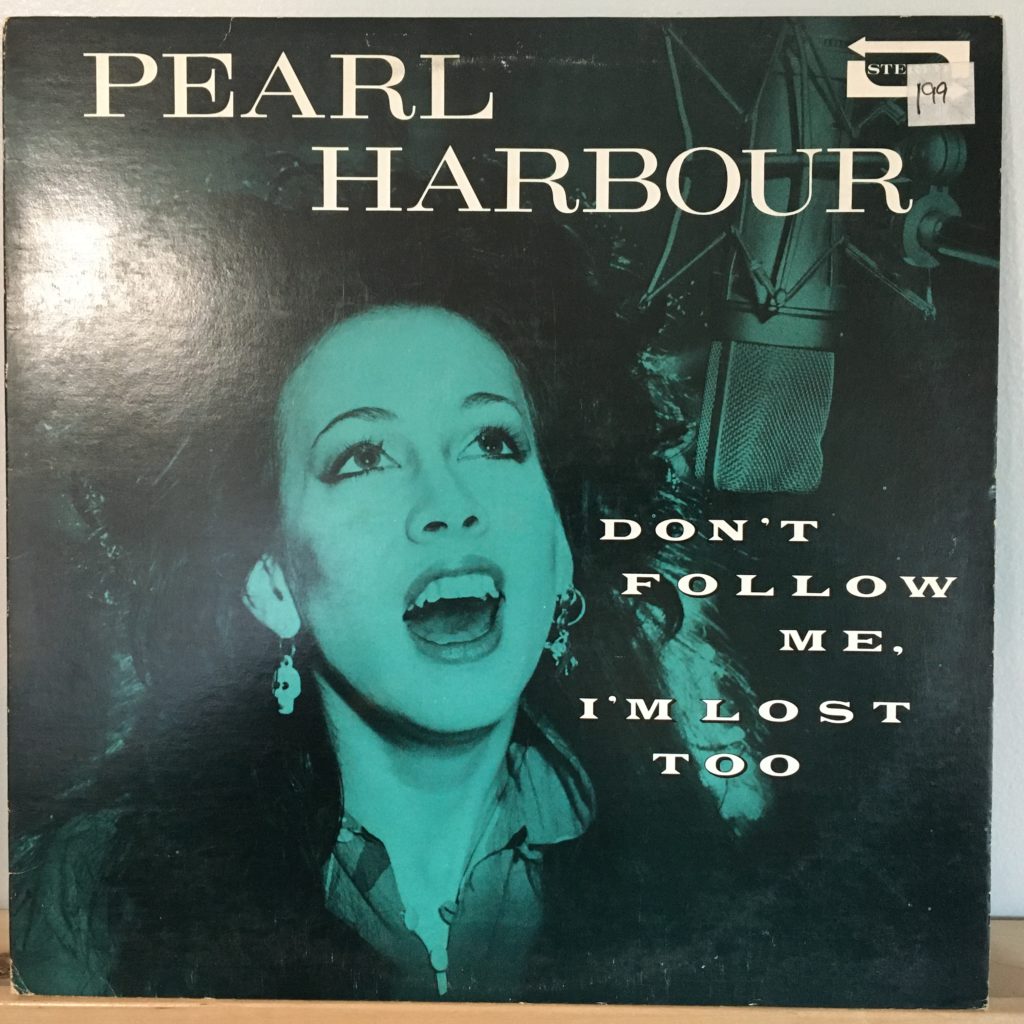 This record was released in 1980, less than a year after her band's release. Apparently tensions in a world tour where they were opening up for The Talking Heads, and Pearl's desire to go more rockabilly, broke up the band. The result here is a bunch of fun tracks in the original rock/rockabilly vein (with some girl group sounds built in) that made their way onto several cassettes back in the day, and it's still a pretty listenable album.
I found a great interview with Pearl, giving her whole history , how the band came to be and then not be, connecting with The Clash, and more. She sounds like she remains a character.
The price sticker on this one baffles me – I must have picked it up somewhere unusual, because that's not from any of the Syracuse used record stores I frequented. And by "frequented," I mean "lived in to avoid reality."