This had to have come pretty late in my LP collecting. It certainly looks like I bought it new, but given that it came out in 1989, which was just about the end of vinyl buying for me, I must have picked it up cheap somewhere, probably a sale as one of the local record stores liquidated their vinyl offerings to make room for the exciting new world of compact disc.
This is a compilation; the title track, a duet with Willie Nelson, came out and was a sizeable country hit in 1985. There are three other duets on here, with Hank Williams Jr., George Jones, and B.J. Thomas, and some other fairly pop numbers from Ray alone. It's a fine album, nothing that makes me jump to get it on the turntable but I have a fair aversion to country and cowboy themes, so . . . . Despite the Ray Charlesness of it all, I'm pretty sure I wouldn't have picked this up unless it were on deep discount.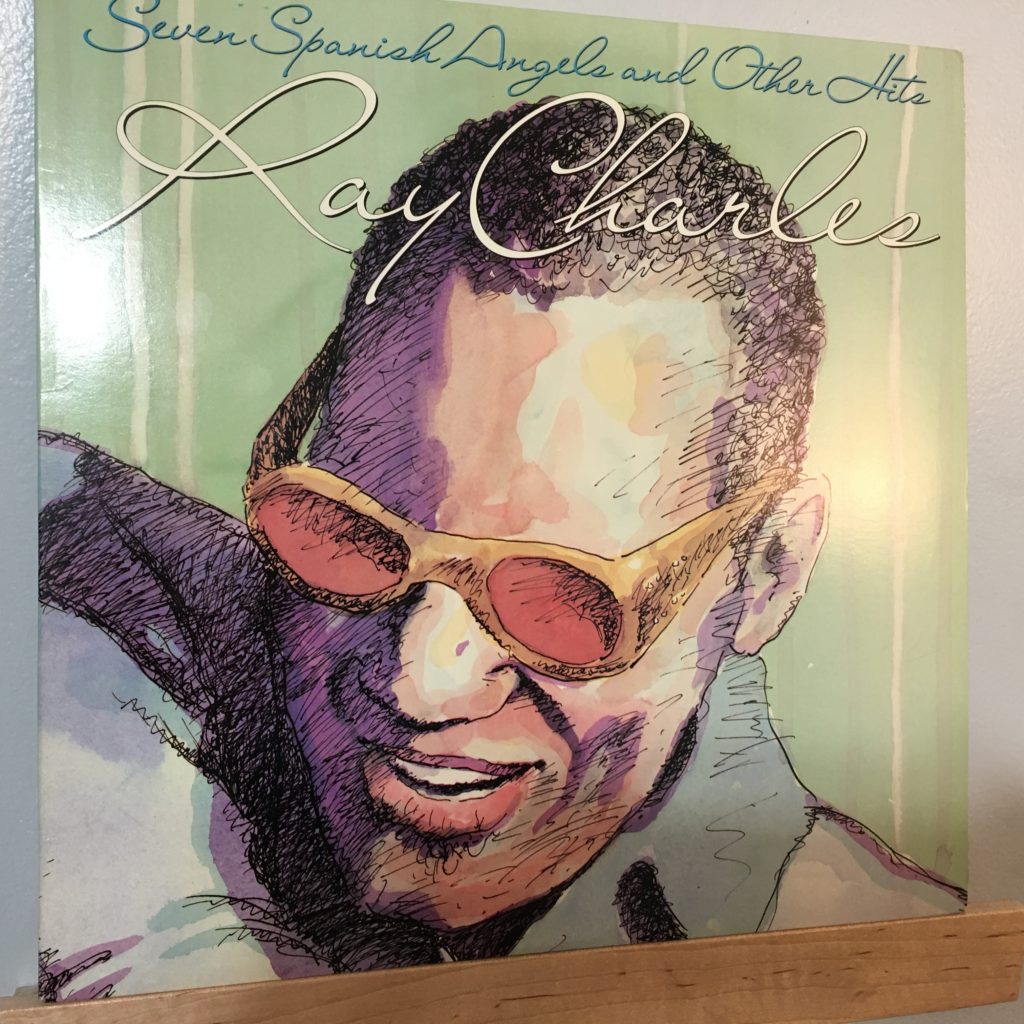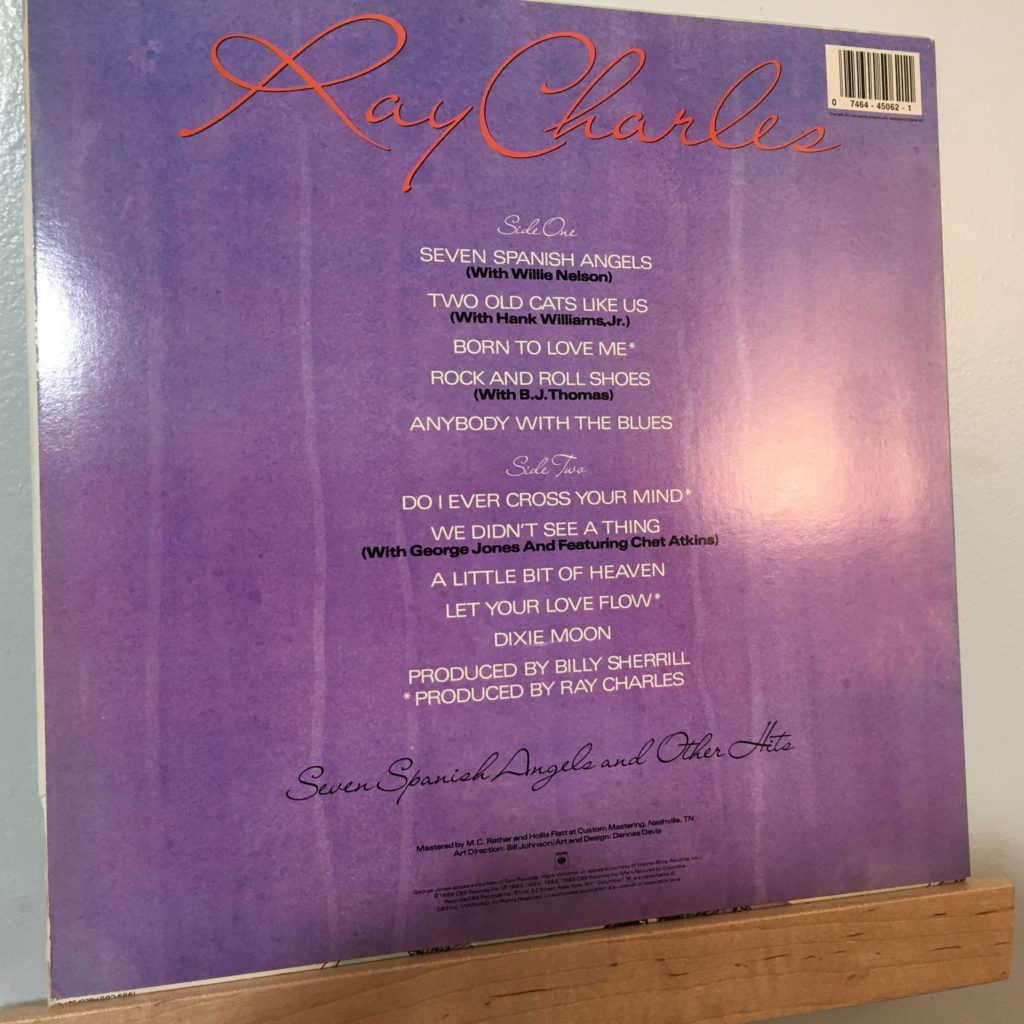 I'm forced to add the category "Country" to my listing to accommodate this album, but honestly, I'm not sure that category will be used again. There's definitely some stuff in my CD collection that would qualify (mostly Johnny Cash, as my wife loves Johnny Cash – and there's some Willie Nelson too), but this may be it for vinyl. We'll see.