This was one of the first records I bought when I started getting vinyl fever again. In the years before moving here, I had somewhat thinned my vinyl collection, ditching a bunch of stuff I never listened to and no longer cared about. None of it was worth anything, so a couple hundred records went to the library fundraising sale, 20-30 at a time. Having moved to a quaint little town with a nicely curated little vinyl shop, I thought . . . what's the harm in picking up a new record or two? This one wasn't anything special really, but it featured a whole bunch of Ray Charles tracks I didn't have on vinyl, and I thought they'd sound good on a turntable. I wasn't wrong. So, what's the harm?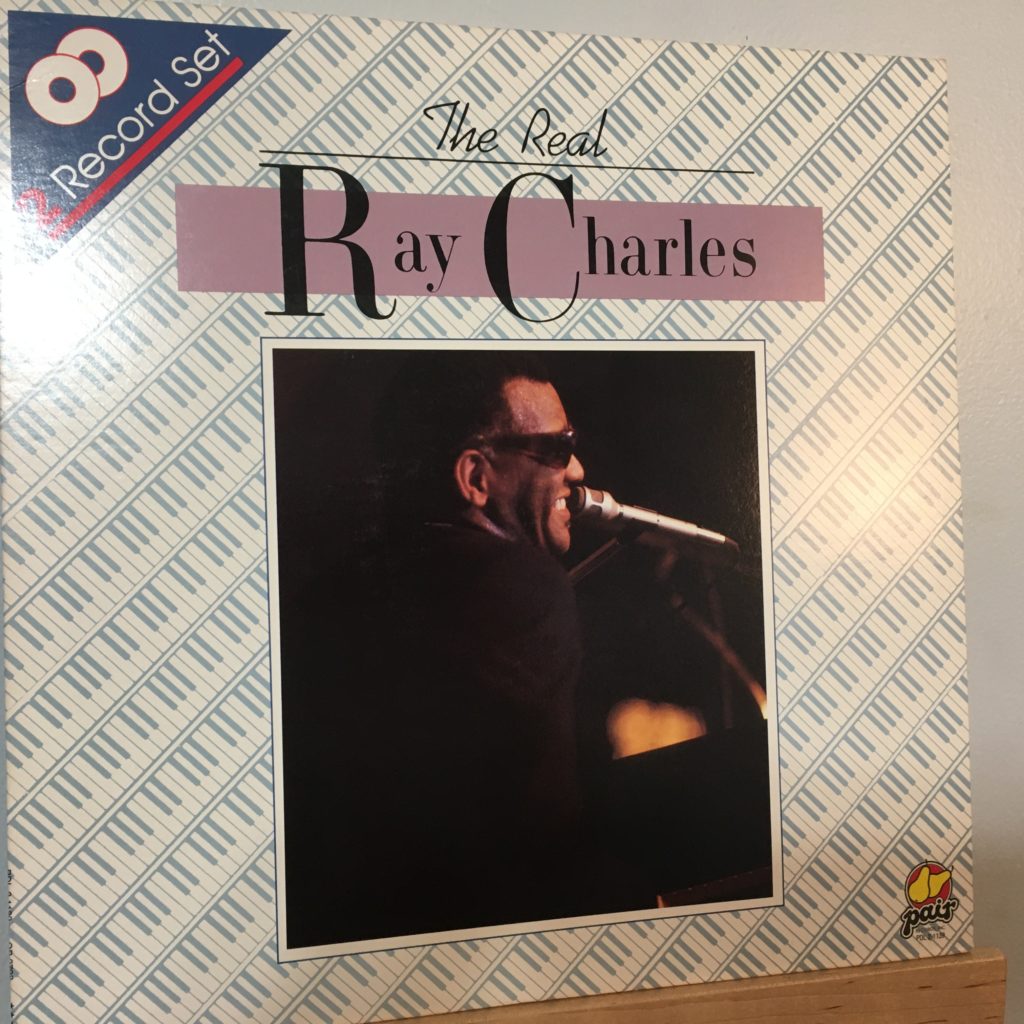 I'll tell you what's the harm. You'll start making friends who are also into collecting records . . . and they will encourage you, and enable you, and feed your habit, and the next thing you know, you're hitting up four or five record stores in two counties and picking up . . . oh god, 25 albums in a single weekend.
Yeah, this record might have started that.