The 'J' section of my collection is closing fast with a series of recent records, new to me.
Until I got brought into a little local group of music lovers, I had never heard of Sharon Jones & The Dap-Kings. If I had, it didn't register. There are a lot of bands out there, and a lot of bands that claim a retro-soul sound. For the most part, they just have me looking for the original thing. Sometimes it just doesn't connect for me. So while there was much talk about how great this band was in my little music group, I didn't pay it much attention. (Even though I knew that a number of the band members had also been heavily featured on Amy Winehouse's "Back to Black," an album to reckon with if ever there was one.) There are many bands that people go absolutely gaga over that just don't mean anything to me, and it's fine.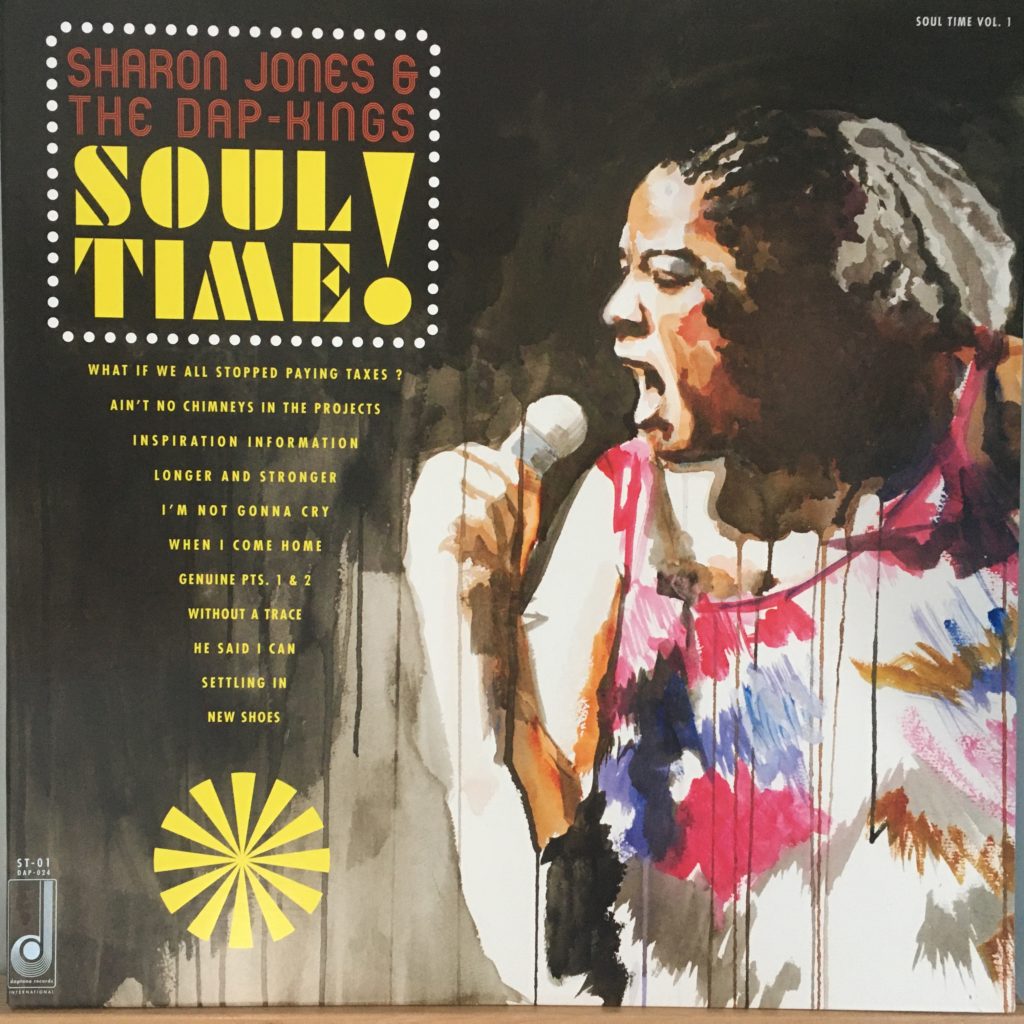 But eventually, curiosity got the better of me. After all, we're huge fans of local soul group The York Street Hustle, who put on an extremely energetic performance of classic soul. And we had fallen in love with The Soul Motivators, a super lively Toronto soul/funk group. And we've been on a Betty Davis binge since discovering her last year. So maybe it was time to give Sharon Jones & The Dap-Kings a try. How far from our wheelhouse could they be?
So last month at the Forever Changes pop-up at Steel City Coffeehouse (first Saturday of the month, folks), I took the plunge and picked up "Soul Time!" This turns out to be a collection of their funkier tracks, largely B-sides, and it is SO funky. So funky my wife won't stop listening to it, that's how funky. So funky that when I don't know what I want to hear, this is what I want to hear. (I often put on this and Soul Motivators right in a row.) Just a fantastic album. Plus, how are you gonna argue with that album cover design?