Continuing to walk through my record collection in something like alphabetical order (excluding the classical section, which I may not always exclude), we come up next on The Animals. If you thought I had too many Marc Almond records, you're in for a slog now. (In this case, it'll be a chronological slog.)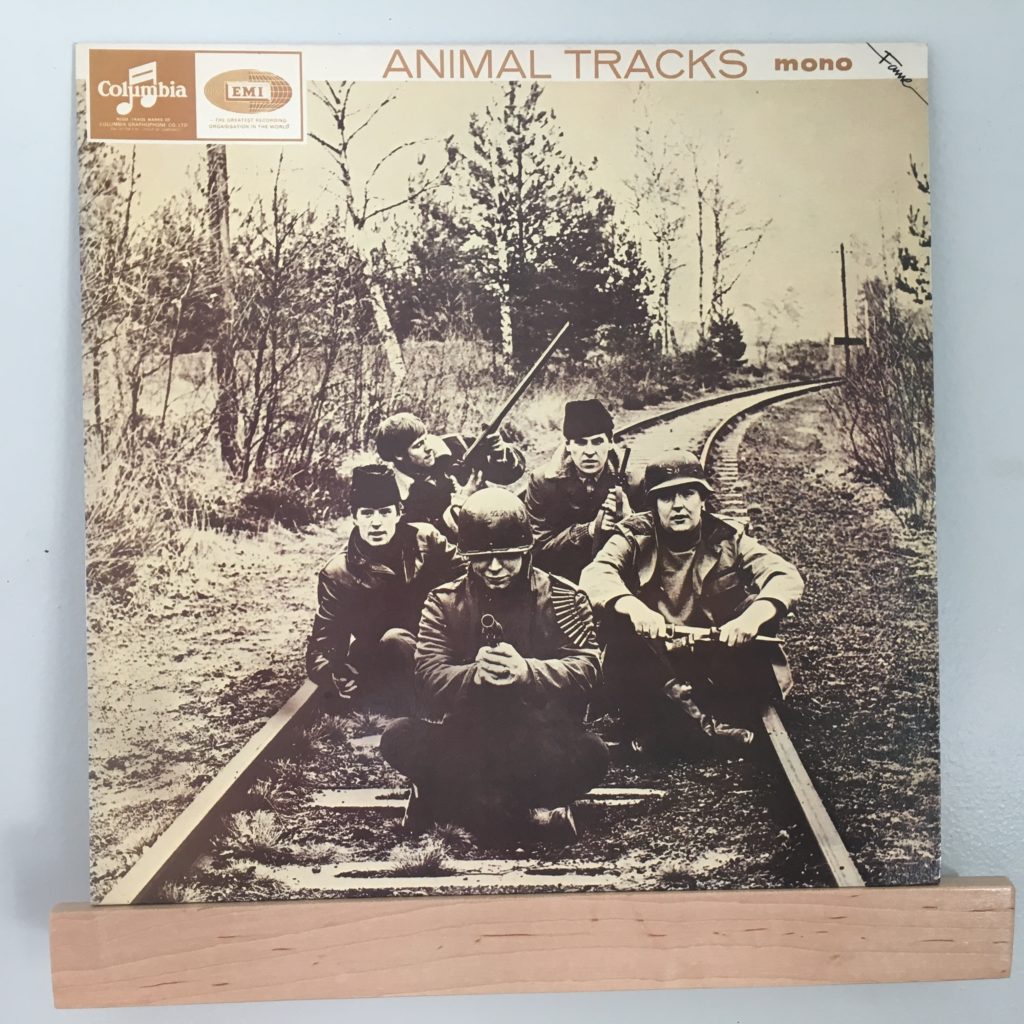 We start with The Animals' second UK album, "Animal Tracks." If, like me, you own an American release of "Animal Tracks," you can be forgiven for being very confused when comparing the two — only two songs and the title are the same. One of those two songs, "Roberta," isn't even the same version between the two albums. This UK version is a rollicking raver with excited background vocals that tell you why the song is called "Roberta," calling out her name all through the song; the much tamer US version says her name a single time. Perhaps US audiences weren't considered ready for that much Roberta. "For Miss Caulker," an early Eric Burdon composition, is the other song that appears on both versions.
The rest of this album is hot rhythm and blues, jumping to the "Mess Around," "Bright Lights, Big City," and "Hallelujah I Love Her So," just as an example. There's a version of "I Ain't Got You" on here that I never heard until I got this version of the album, after years of Animals fandom.
The original UK album came out in May 1965; the US title was November 1965. This edition is a mono reissue that came out in 1984, which is probably a year or two before I bought it — making it both the earliest Animals record I have (other than their initial single), and nearly the last one that I bought. I don't have a strong memory of when I picked this up, but it had to have been sometime in the mid '80s, and I bought it new so it's still in fabulous shape.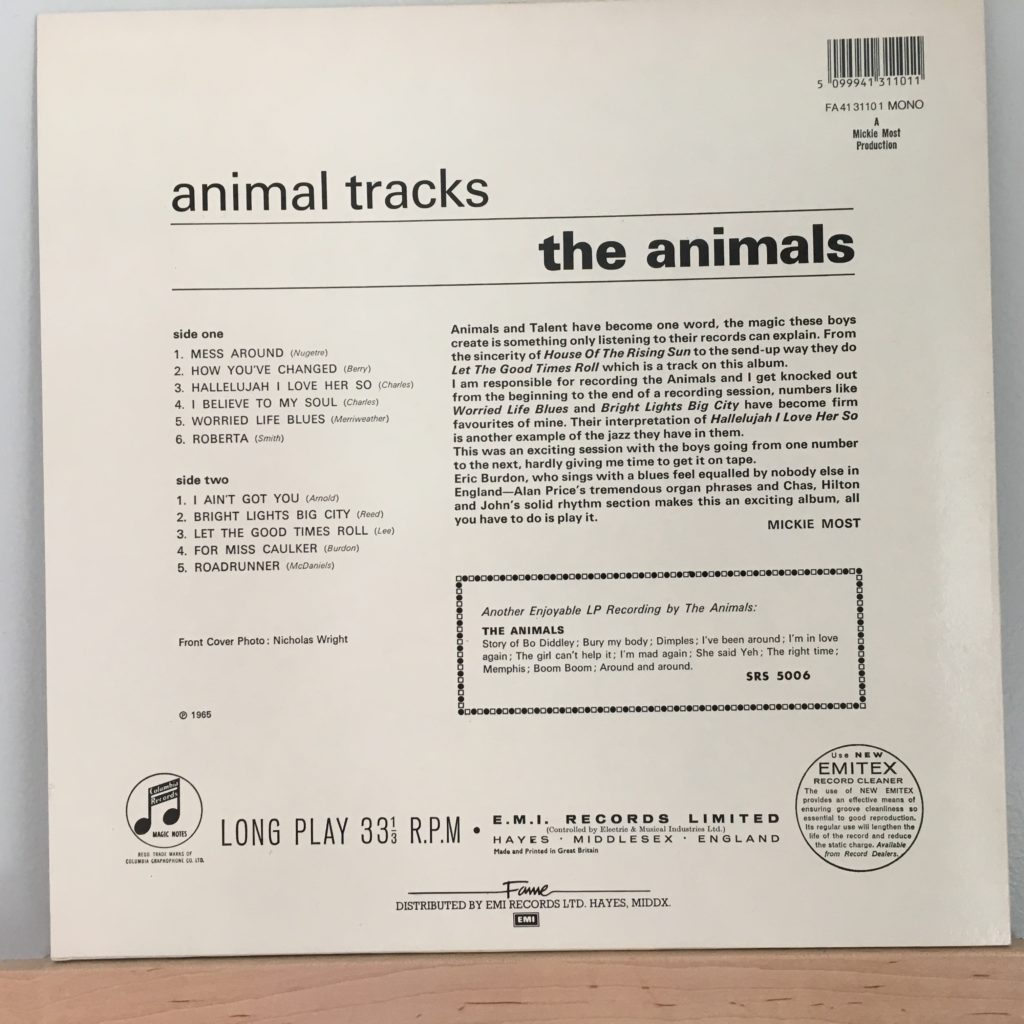 I don't know if there's a better example of how very much the English loved the blues and rhythm and blues. This is on a level with the early Stones records — and like the Stones, Eric Burdon and the Animals were champions of the American artists — covering their songs, bringing them to England on tour, hyping them at every opportunity. Where some bands (looking at you, Led Zeppelin) pretended they had made up Willie Dixon's songs out of whole cloth, the earlier English blues bands were huge advocates for the original artists, and this record shows just what they were so excited about. You want to know what British R&B sounded like in 1965? This is your album. As Mickie Most, their producer, said: "All you have to do is play it."
My grownkid often says, "If I'd never heard rock and roll before I heard The Animals, and they were the first rock and roll I heard, I would LOSE MY MIND." It's true.