Another one being inserted out of alphabetical order because I insist on buying more vinyl.
I've already written about how much I enjoyed that very first Bangles EP, and that even though like almost anyone alive in the '80s, I had a copy of 1986's "Different Light," and the 12" extended dance mix of "Walk Like An Egyptian." Somehow, I missed 1984's "All Over The Place," which came in between. But the hits from "Different Light" were mostly written by non-Bangles, and my interest level waned. So, after that, I didn't buy another Bangles record for, oh, a few decades.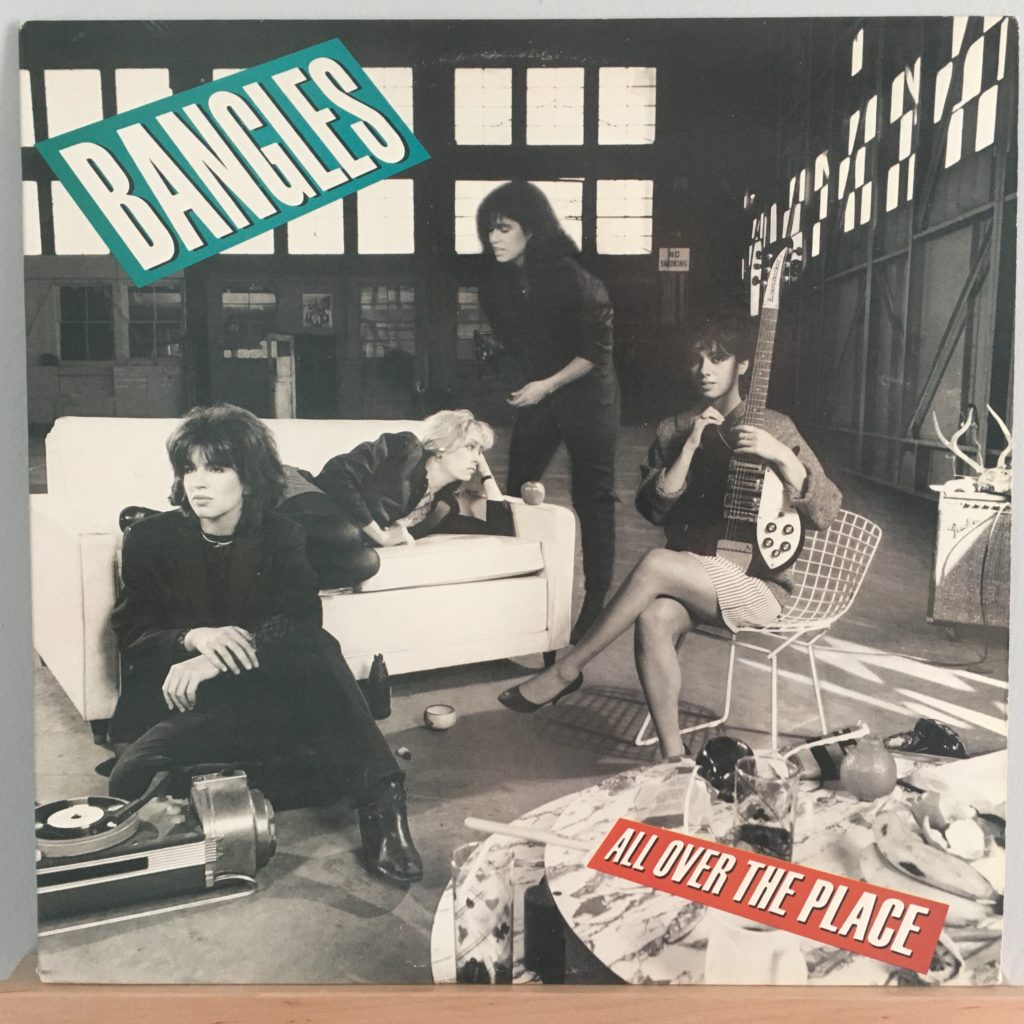 When Susanna Hoffs did her albums of covers with Matthew Sweet (the "Under The Covers" series), I was smitten, and a few years after its release I discovered "Sweetheart of the Sun," featuring the Bangles as a trio (absent Michael Steele), co-produced by Matthew Sweet. And it is wonderful. It is not a reunion or comeback album — it is just a great album by a great band.
So, fast forward to this February's record crawl. There's a record store in the King of Prussia Mall, one of the larger retail monstrosities in the country and not only a place I normally avoid at nearly all costs, but also the last place you would expect to find an independent new and used record retailer. And yet, there it is: The Rock Shop, a quite large record store indeed. I spent most of my time in their bargain bins, organized in no way whatsoever, and came up with a few true bargains, including this absolutely pristine copy of "All Over The Place."
And now, having listened to it a number of times, I do regret that I didn't get this way back when, because it has some great songs on it that are much closer in style to their original EP — not too surprising, given that all but two of the songs on the album were written by The Bangles. This album includes "Hero Takes A Fall" as well as their cover of "Going Down to Liverpool," but the other tracks are really strong. (I will admit, I wish their cover of "Where Were You When I Needed You," one of my favorite pre-punk punk songs, were on this; it was the B side to "Hero.")