Different Light was one of those albums that, if you were alive when it came out in 1986, you owned. At least that's how it seemed to me. Everyone owned "Rumours," everyone owned "Thriller," everyone owned "Different Light." Didn't matter if you liked them or not. Their first EP had been ignored, saleswise, and their next album didn't do much either. But succenly, "Different Light" made The Bangles huge stars.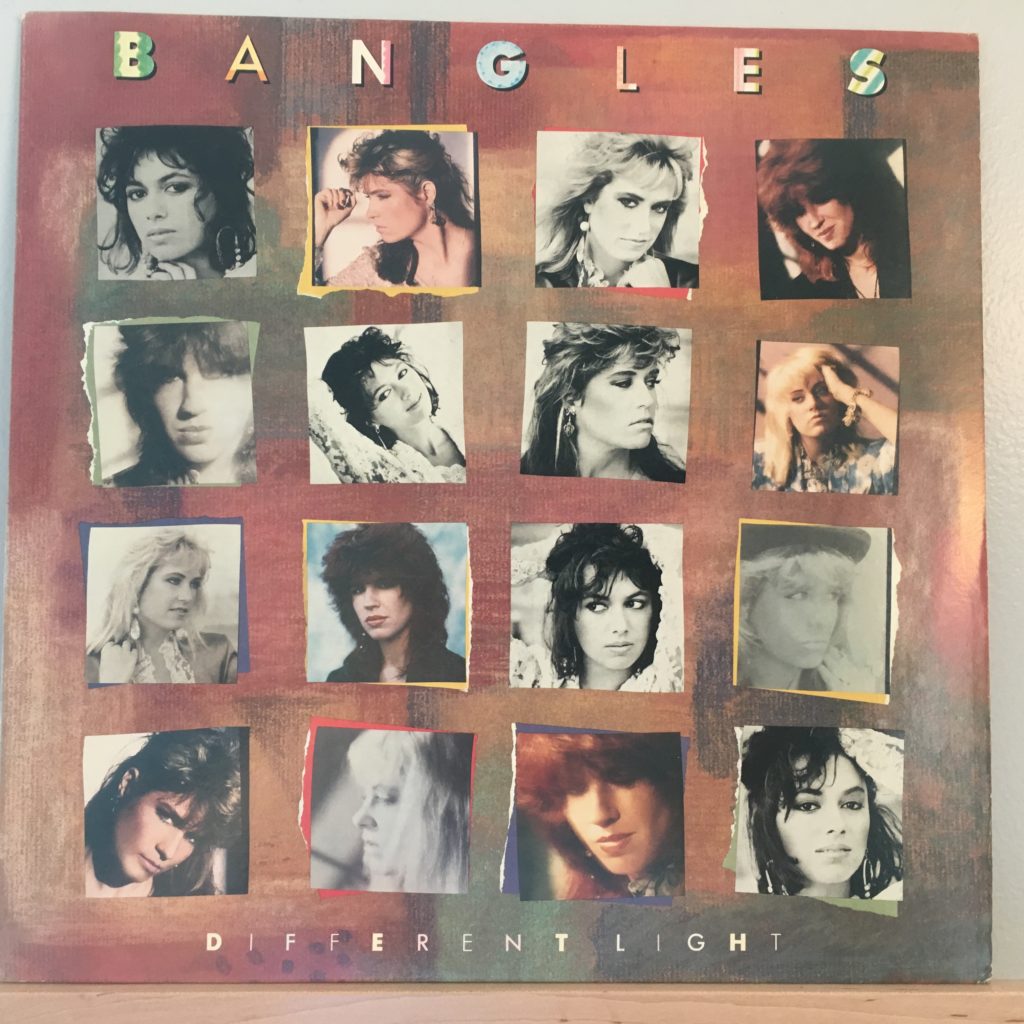 There were five singles (only two of which were written by Bangles). This has the hits you know: "Manic Monday," written by Prince; "If She Knew What She Wants," by Jules Shear, and of course, "Walk Like An Egyptian," written by Liam Sternberg. Those tracks got all the attention at the time. But there are better, more Bangles-like tracks on this album. "Walking Down Your Street," cowritten by Susanna Hoffs, is a great pop rock ditty (and it did go to number 11 in the US). So are "Standing In The Hallway," and "Not Like You." On these tracks, to me, the Bangles sound like the Bangles. I just find their own songs to be infinitely more inventive, interesting, and fun to listen to than their covers. Those big hits just kinda overwhelmed the album and I never gave it much play, still preferring the "Bangles" EP if I was going in a Bangles direction. In fact, I never played them nearly as much as I played their contemporaries The Go-Go's, which in retrospect is interesting because I think they were better and had more of an edge (when they had it).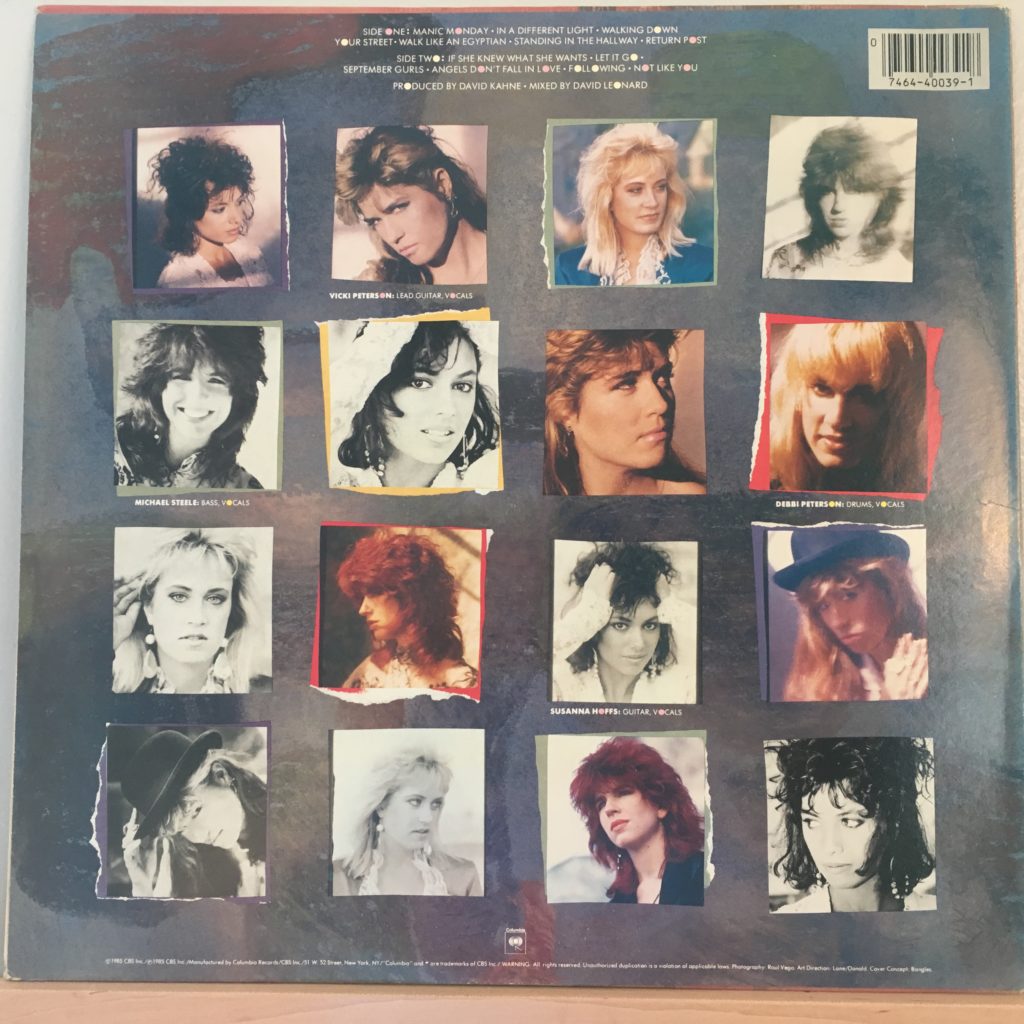 I bought this new; no idea where.
I do love that not only is there a very legible lyrics sleeve, but they clearly identify who sings what.