The order of "Abbey Road" confuses everyone, because it doesn't seem to fit with the narrative of the time. What seems to make sense is that The Beatles released "Abbey Road," an absolute masterpiece, a return to collaboration and being a band after all the solo indulgences of The White Album, and then, as they started to come apart, they made "Let It Be" as their last wheeze. The only thing wrong is that that's completely backward. They fell apart in the "Let It Be" sessions, a mess of an album that was delayed to coincide with the release of the associated concert film. Then they came back together and made the incredible epic "Abbey Road." So it's their last album, but it came out before their last album.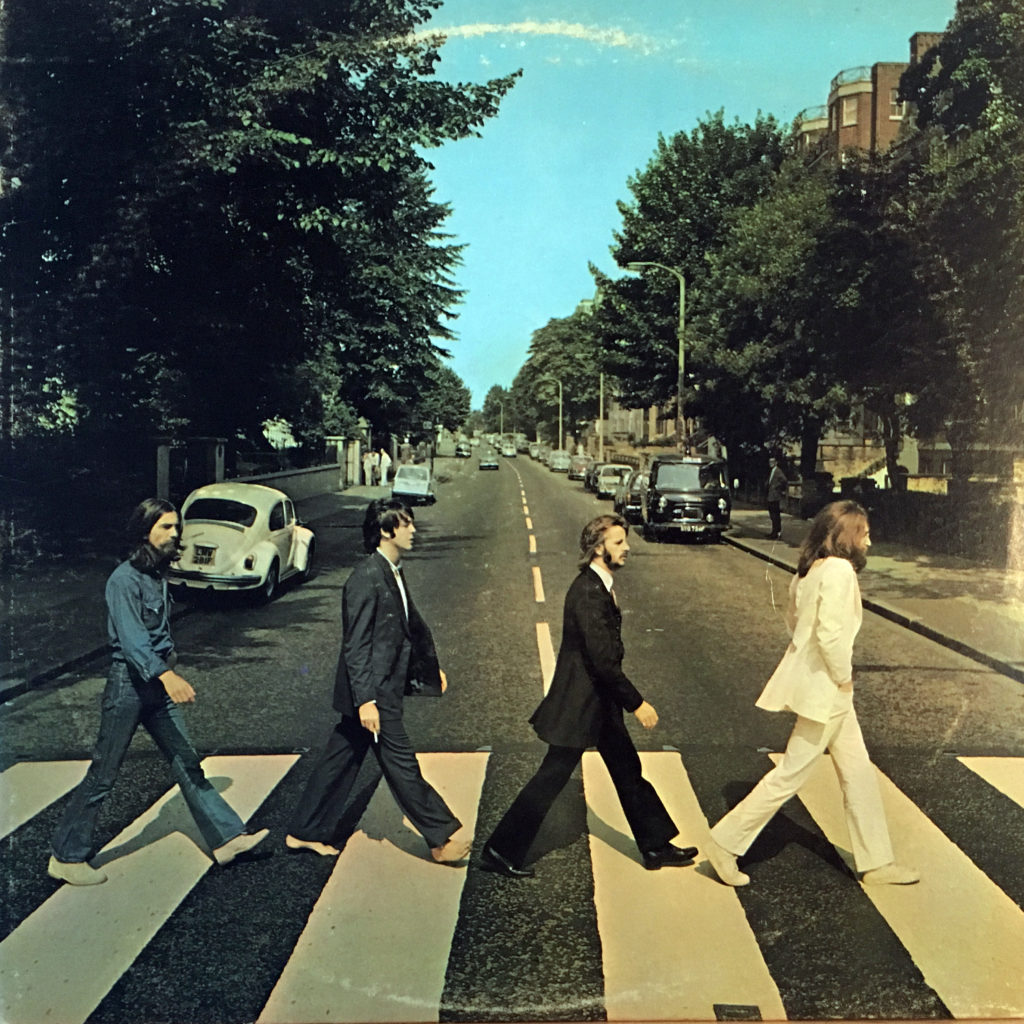 Abbey Road was released 10 months after The White Album, which had been released a year after Magical Mystery Tour. Compared to those frenetic early days, things were slowing down, but the time between records allowed for the experimentation, both in the songs and in the studio sounds, that came through on these discs.
No question, this is one of their finest albums, and it's one of anyone's finest albums. And that is despite having a couple of clinkers, including the worst song the Beatles ever put on record, "Octopus's Garden." That Abbey Road can survive not only that but another piece of fluff in the form of "Maxwell"s Silver Hammer" is just a testament to its strength.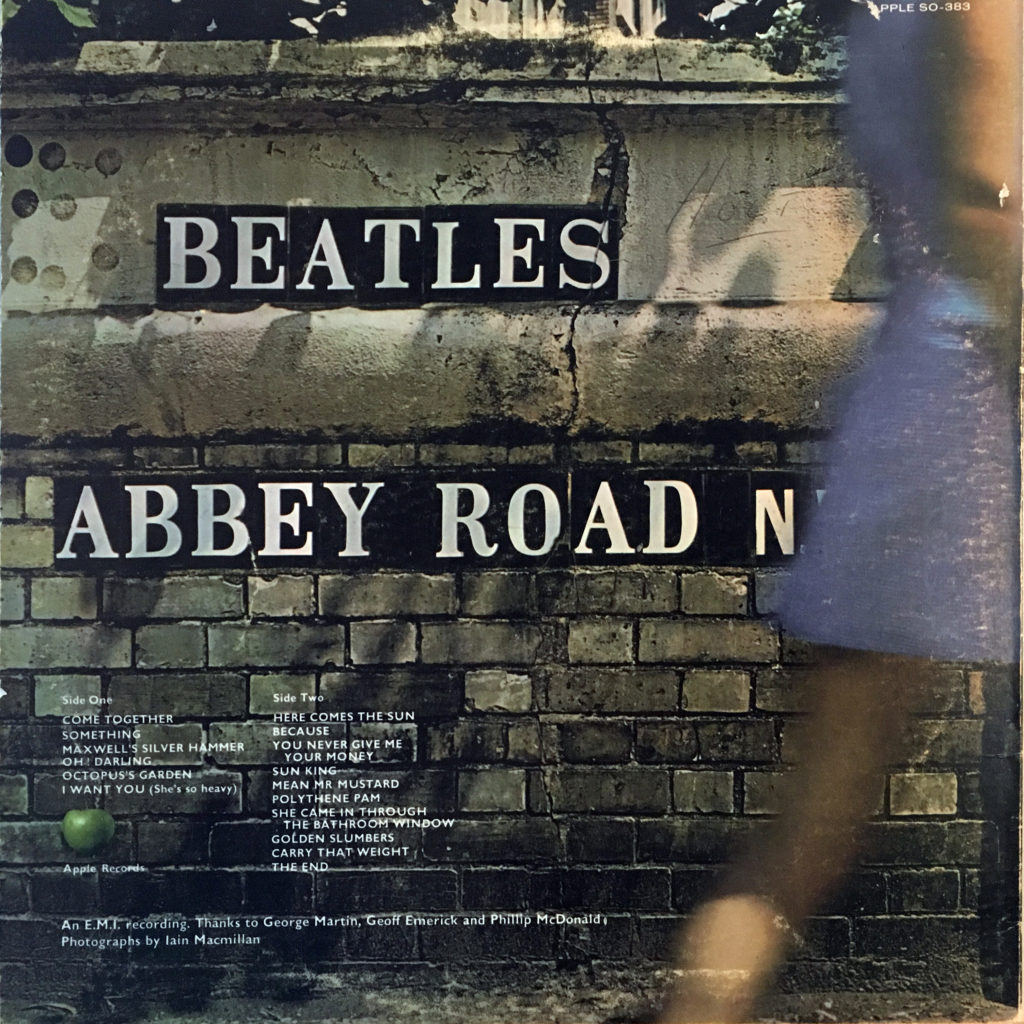 An aside about Maxwell's Silver Hammer, and a note about the complete cultural presence of The Beatles. As an undergrad, I took many of my classes at Syracuse University's Maxwell School of Citizenship and Public Affairs. (Also where I got my graduate degree — and until very recently, you couldn't say you had gone to Maxwell unless your graduate degree came from there. Other schools, like the Wharton School, have similar traditions.) The undergraduate Public Affairs program offered little one-credit self-study courses. The art on the cover of the materials for these courses was a gavel, common for civics courses of all kinds. For reasons lost to time, someone decided to call these courses "Maxwell Silver Hammers." So a gleeful "granny song" (as Lennon derided it) about a serial killer came to be the name of an independent study program at the top public affairs school in the country. And no one thought that was odd. That's how Beatles The Beatles were.
My roommate and I, in our deep infatuation with The Beatles, came to Abbey Road shortly after the White Album, and of course loved it. I do still love it — if I'm going for a late Beatles vibe today, this is most likely what I'll put on, and that's going to be mostly because I want to hear "I Want You (She's So Heavy)." But also, that whole second side medley, their most successful mix of nonsense and brilliance. And then, of course, there's the delightful hidden track, "Her Majesty."
My main copy of this is nothing special, and something well-played, but it's fine.