Well, this was bound to happen. Four Beatles records into my collection, and I realize 1) that I've missed something, and 2) that I'm very close to having to go out of order. Staring at me from the shelf across from where I sit in the dining room was an EP edition of "All My Loving" — something I look at so much I forgot it was the subject of my current obsession, and happily ignored even though I had to move it to get to another EP that I remembered I owned.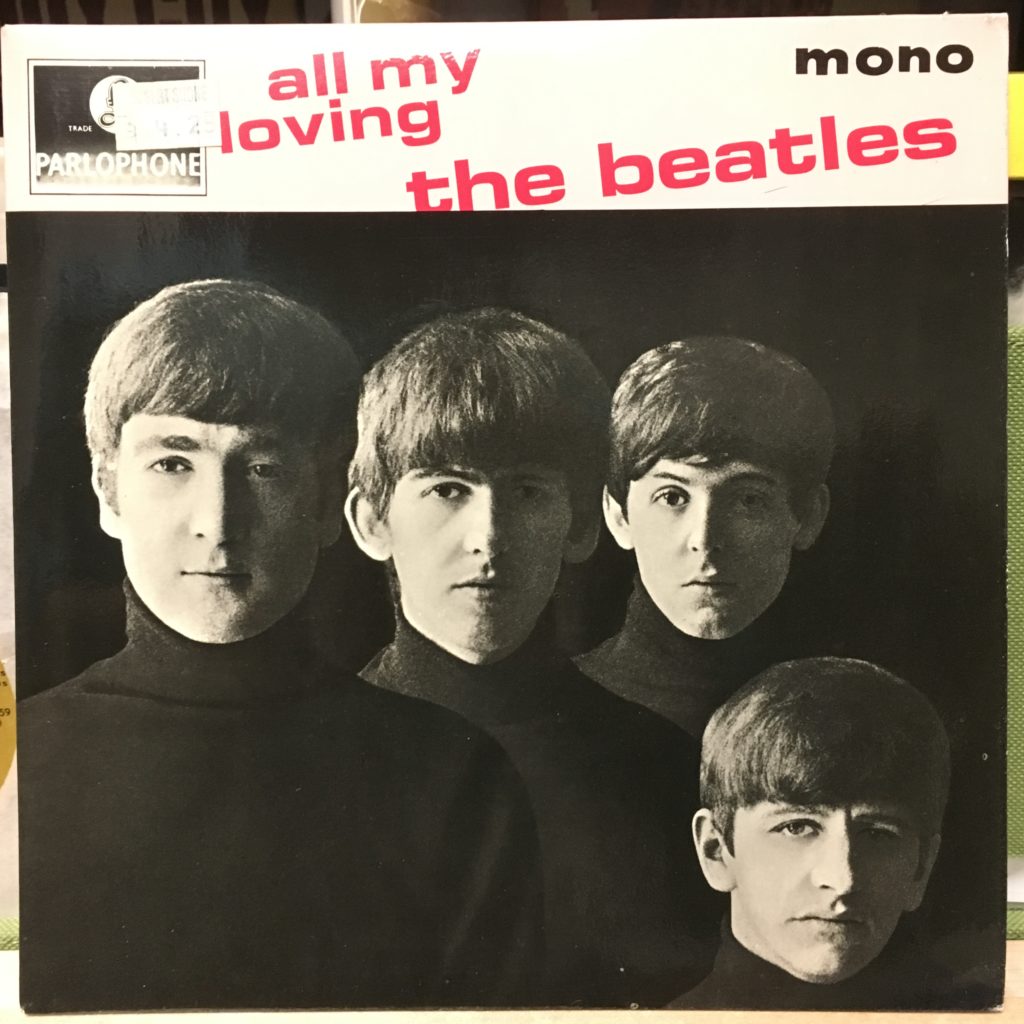 Not that there's a big story to it. It's a four-song EP, never released in the US (to this day, apparently). In addition to "All My Loving," it has "Ask Me Why," "Money," and "P.S. I Love You." It was released in the UK on Feb. 7, 1964, just days before they would send the US insane and set off the British Invasion. "The names belong to four vigorous-voiced, multi-talented artists who have the 1964 pop music world spread out beneath their stomping feet." So proclaimeth the notes on the back cover. In the UK, where they had such things as EP charts, this sat at #1 for eight weeks. Its release date puts it just after the release of "Twist and Shout," so I found this just in time.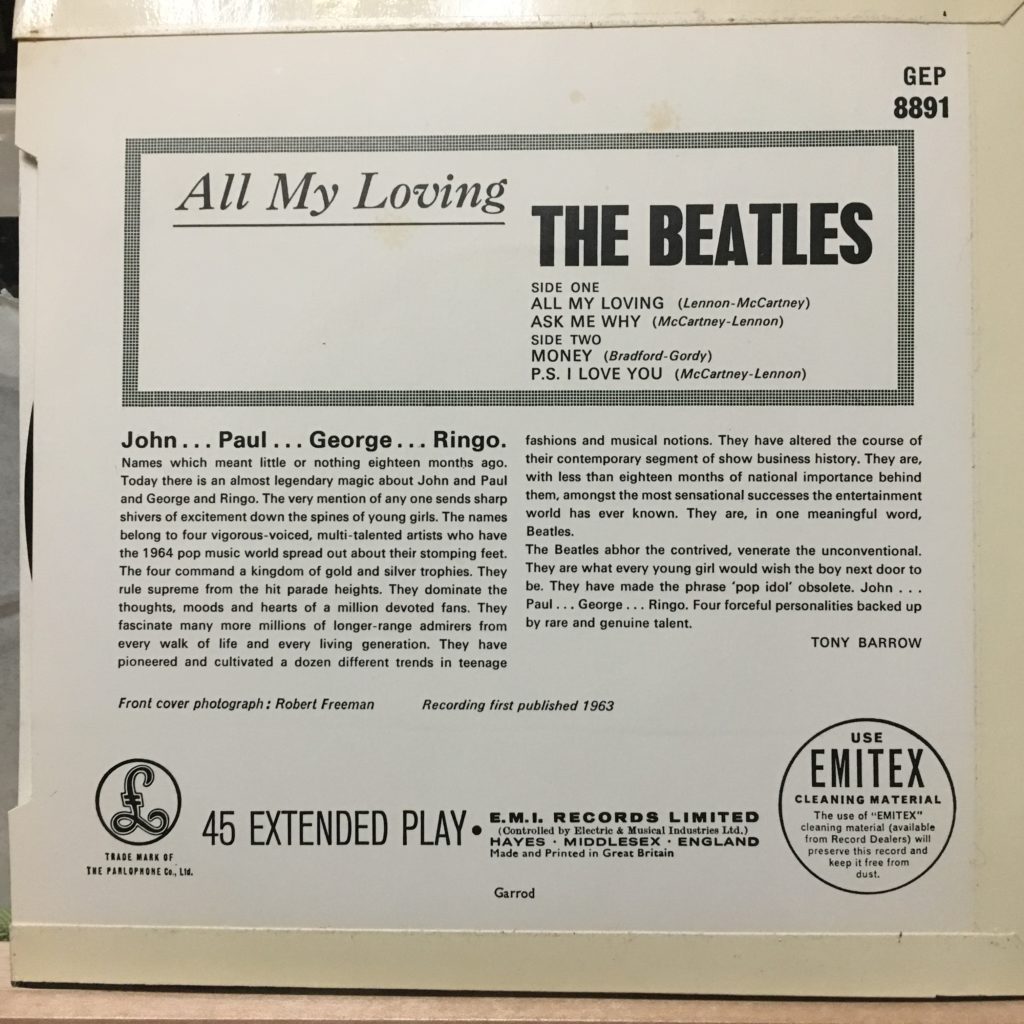 My copy appears to have been a 1981 reissue, purchased in Syracuse at my beloved Desert Shore Records. I've had it all this time, rarely play it (again, have it all somewhere else, and 7″ 45 is a rather quick record). That I spent $4.25 on a four-song disc, at a time when most of my record buys were in the $2-5 range, strikes me as a bit odd, but I must have recognized that this was not something I was going to see again, and I was right.