In late 1964, when the whole world seemed to have lost its mind over The Beatles, and in the midst of a grueling touring schedule, the band went back into the studio to record their fourth album. As amazing as their previous records were . . . well, to me, this is the one where it all starts to take off. There is just a whole new sound going on on this record . . . new influences, new vocal approaches, and a new style. John Lennon said at the time, "You could call our new one a Beatles country and western LP." Yeah, in a way you could. It's not the countryness that speaks to me, but the innovation, and an interestingly dark, open sound to the production; there's a lot of space in these recordings. George Martin said the group was "war weary" during the recording, and many have noted that their songs here were the first to show Bob Dylan's influence, after they met him (and got high with him) earlier that year.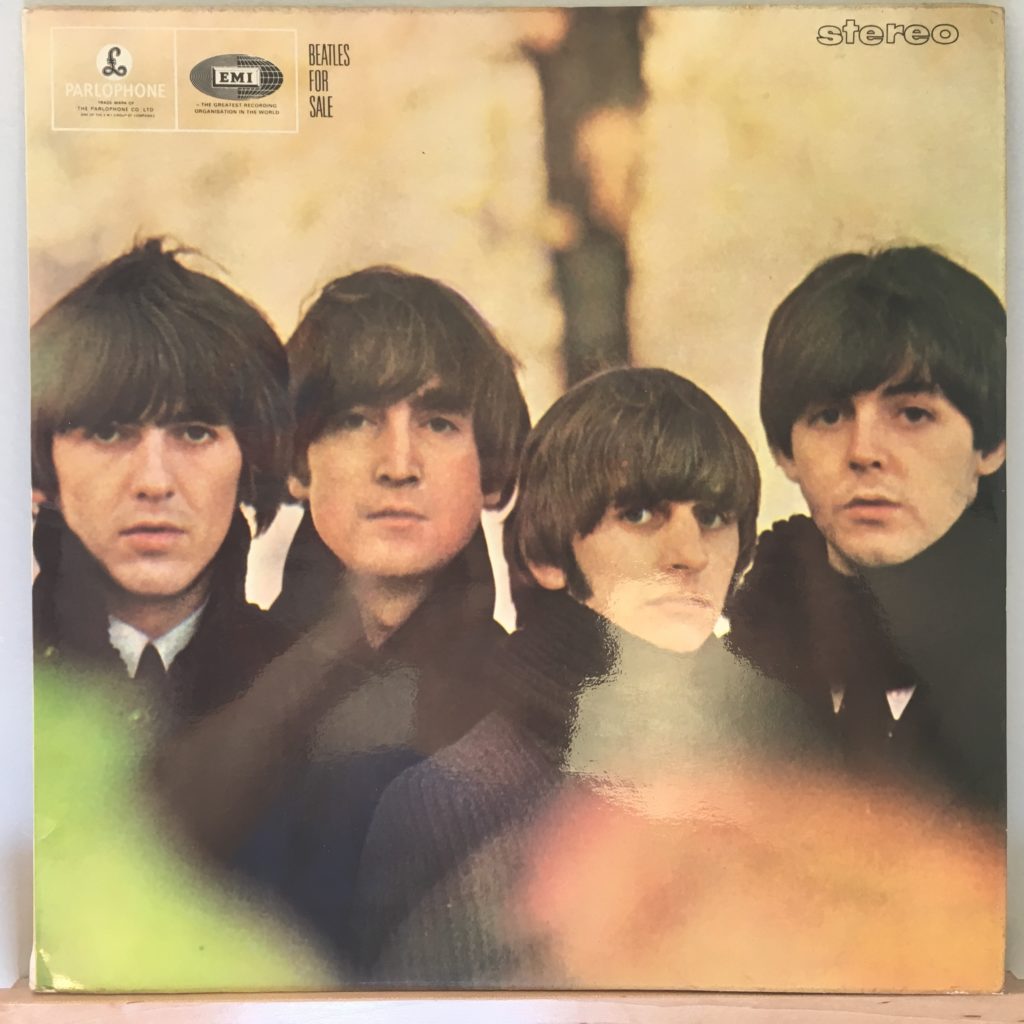 After putting out "A Hard Day's Night" without a single cover song, they had to return to covers on this one, out of necessity. This was their fourth album release in 21 months. Still, they had eight originals on this album, so it's not like they were slacking.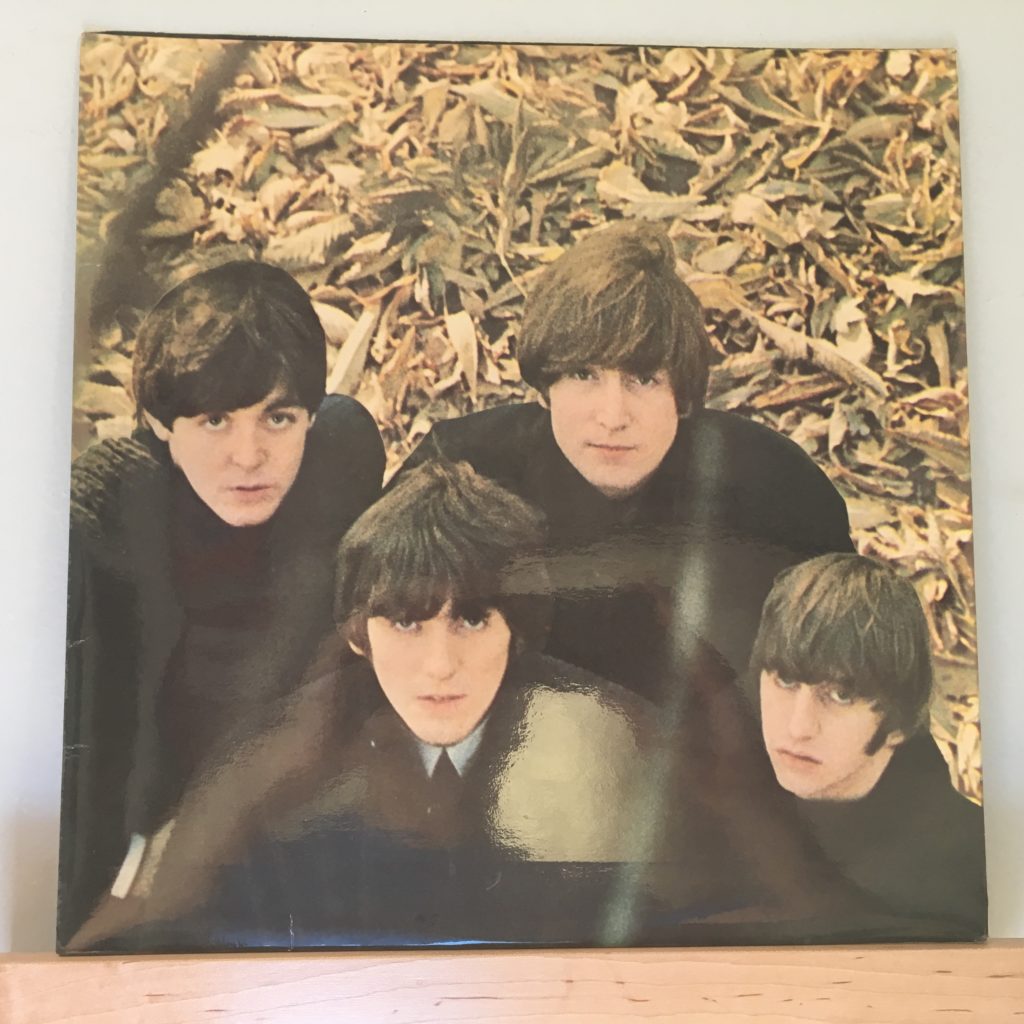 The album starts with "No Reply," a dark little tale that maybe wasn't what was expected from the mop tops, and it follows right up with "I'm A Loser" and "Baby's In Black." These are miles away from "Love Me Do," not only in content but in sound and production. There is echo. There is discord. Then their cover of Chuck Berry's "Rock and Roll Music," which rocks like they were still in Hamburg, but again with a different sound than their earlier covers. Then "I'll Follow The Sun," not as down as the other originals but still not the typical early Beatles song, either, as it is also something of a lament. Then they roll through the oddly satisfying cover of "Mr. Moonlight" (just listen to the percussion on that track), and the combined "Kansas City/Hey, Hey, Hey, Hey." The flip side kicks off with "Eight Days A Week," which in this context almost sounds like a throwback. Then a Buddy Holly cover, "Words of Love," and Ringo's surprisingly good stab at Carl Perkins's "Honey Don't." Three more originals — "Every Little Thing," "I Don't Want To Spoil The Party," and "What You're Doing" — return to the interesting dark sonic approach of the front side of the album, and they close with George singing Carl Perkins's "Everybody's Trying to Be My Baby."
My purpose here isn't to just catalog the songs — anyone can get the track list off Wikipedia — but if you're not familiar with the British versions, you might not have an appreciation for how these originally came together in their original recording sessions. Everything on this record fits together from a sonic perspective, and it's not surprising that "I Feel Fine" (a non-album single in the UK) and "She's A Woman" also came from these sessions. They all just fit, beautifully. And George's guitar work is so simple, yet so perfect.
I'm not sure The Beatles ever directly addressed the irony or cleverness or intent of the album title. It had to reflect their exhaustion over the insanity of 1963 and 1964. It had to reflect how they felt commoditized. And there was more than a little bit of irony to it because the original songs were not simply more of the same.
No contest – this is my absolute favorite pre-Rubber Soul Beatles album.
Summer of '79
I bought this album as a new import from Record Theater, at the perfectly reasonable price (especially for an import) of $6.98, but it was at a time when I was mostly getting used records for $2 or $3, so it was still an investment. I bought it that first summer that I spent living in Syracuse, after freshman year, when I was in a sublet room way out on Broad Street, a hefty distance from campus in a peaceful, sunny residential neighborhood. As I said before, it was a magical summer of much freedom.
It was also a time when I was clearing $70 a week, so that means this album, the first import I ever bought, was 10% of my take-home that week. Ah, well, I wasted it on much worse things.
I was working for the summer edition of the college newspaper, which only came out once a week for 12 weeks. We would work like dogs writing, editing, laying it out and getting it into production from Monday-Wednesday. It came out on Thursday mornings, at which point we would deliver it to various points around campus, and then, by mid-morning on Thursday, I had zero commitments until Monday. Okay, maybe time has proven that wasn't the best thing for a budding teenage alcoholic, but it did give me hours and hours to devote to listening to music and writing. I wrote absurd short stories that were usually just set-ups for elaborate puns, something I'd been doing since high school (echoing a very good friend who did the same, only better). I wrote letters to my roommate and my girlfriend and my high school friends and people I had barely known and just about anyone I could think of. I wrote terrible parodies of Beatles songs based on the idea that they had become the new pope, Pope JohnPaulGeorgeRingo. (Yes, these still exist. No, I will not share them.) (I don't think.) I continued trying to teach myself guitar (that did not work). I filled hours haunting garage sales looking for old records, and spent what seemed countless nights hanging at a Ground Round in DeWitt that featured live music, where a band we loved called "Next of Kin" played with regularity. (Their singer, Karen Savoca, continued to play around Syracuse for many years with The Mind's Eye, and has a number of fine albums in an indie/folk vein available.)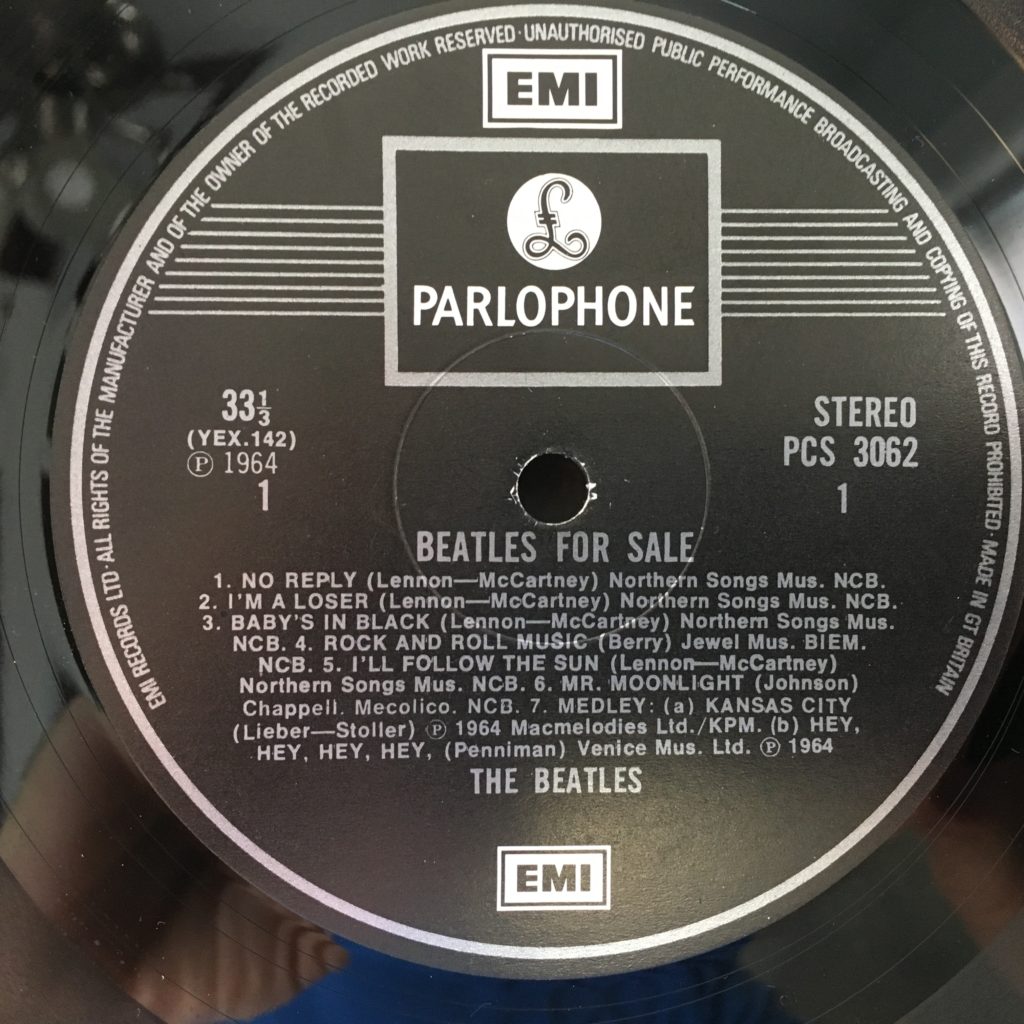 I discovered this album that summer, and was filled with amazement (for the most part, these were not songs I knew) and delight at the sound of "Beatles For Sale." I remember an incredible frustration that neither of my fellow Beatles fanatics, my roommate or my girlfriend, were there to revel in the awesomeness with me. There was this incredible album, and no one to share it with! My summer roommates, I mentioned before, were strictly of the mellow variety, and anything that rocked harder than Joni Mitchell was not going to fly with them. So for a couple of months, it was just me and the Beatles For Sale. (And The Animals, and Jefferson Airplane, and Country Joe ….) And if conditions are just right, and I really get to listen . . . I'm 18 again.
But man . . . that was 41 years ago.