Unlike the film "A Hard Day's Night," the film "Help!" is not a gem and a wonder. To me, it is a mess. Like the Dave Clark Five, it tries too hard (in-joke for the DC5 fans). I haven't watched "Help!" in years and don't feel any need to do so again.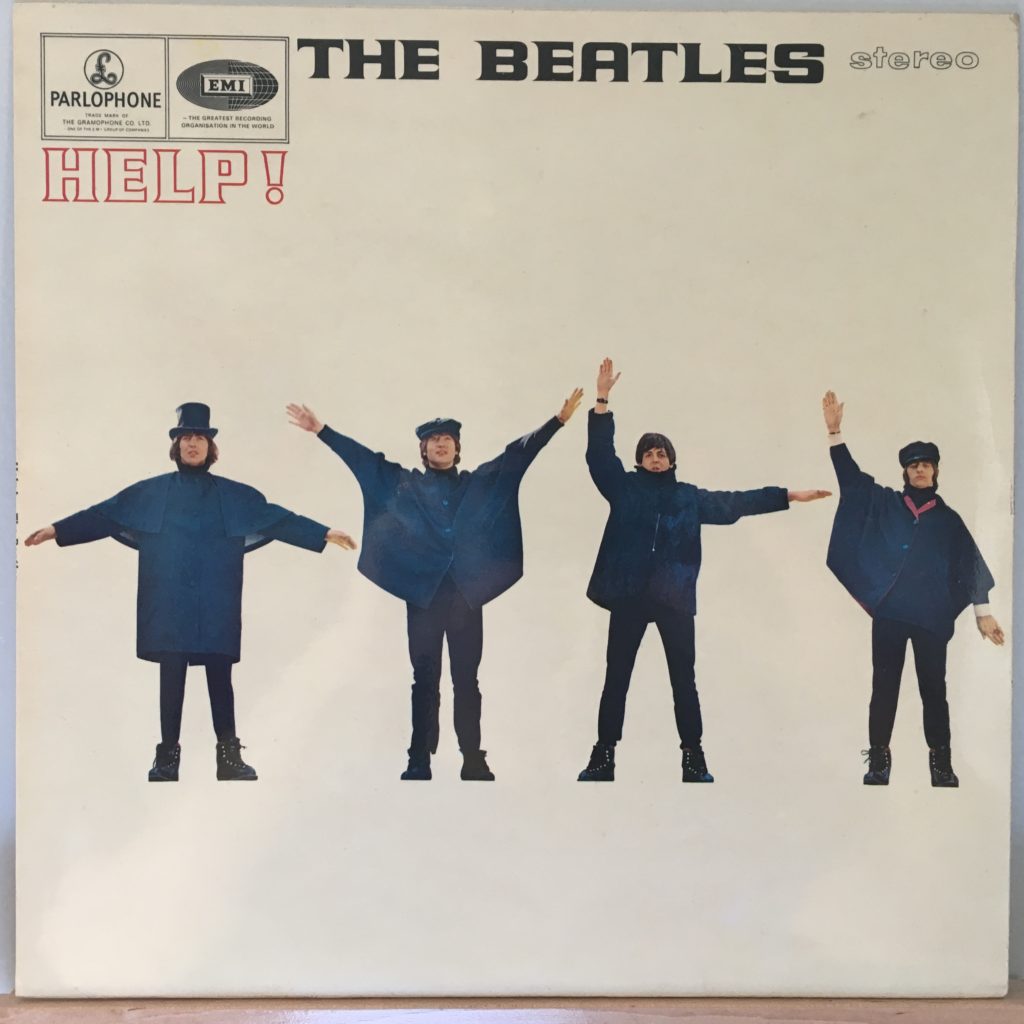 The album, on the other hand . . . this is just peak early Beatles. Their fifth studio album, "Help!" was released in August 1965, nine months after Beatles For Sale. The time in between was spent touring and filming, and yet somehow they came up with at least twelve new songs.
The sound is similar to "Beatles For Sale" — a little dark, a little spare. George's guitar leads are simplicity and perfection. The title track is a rouser, but then the album settles into an introspective space with "The Night Before," "You've Got To Hide Your Love Away," and George's "I Need You." It picks back up with "Another Girl," "You're Going to Lose That Girl," and "Ticket to Ride, " one of my favorite A-side closers ever.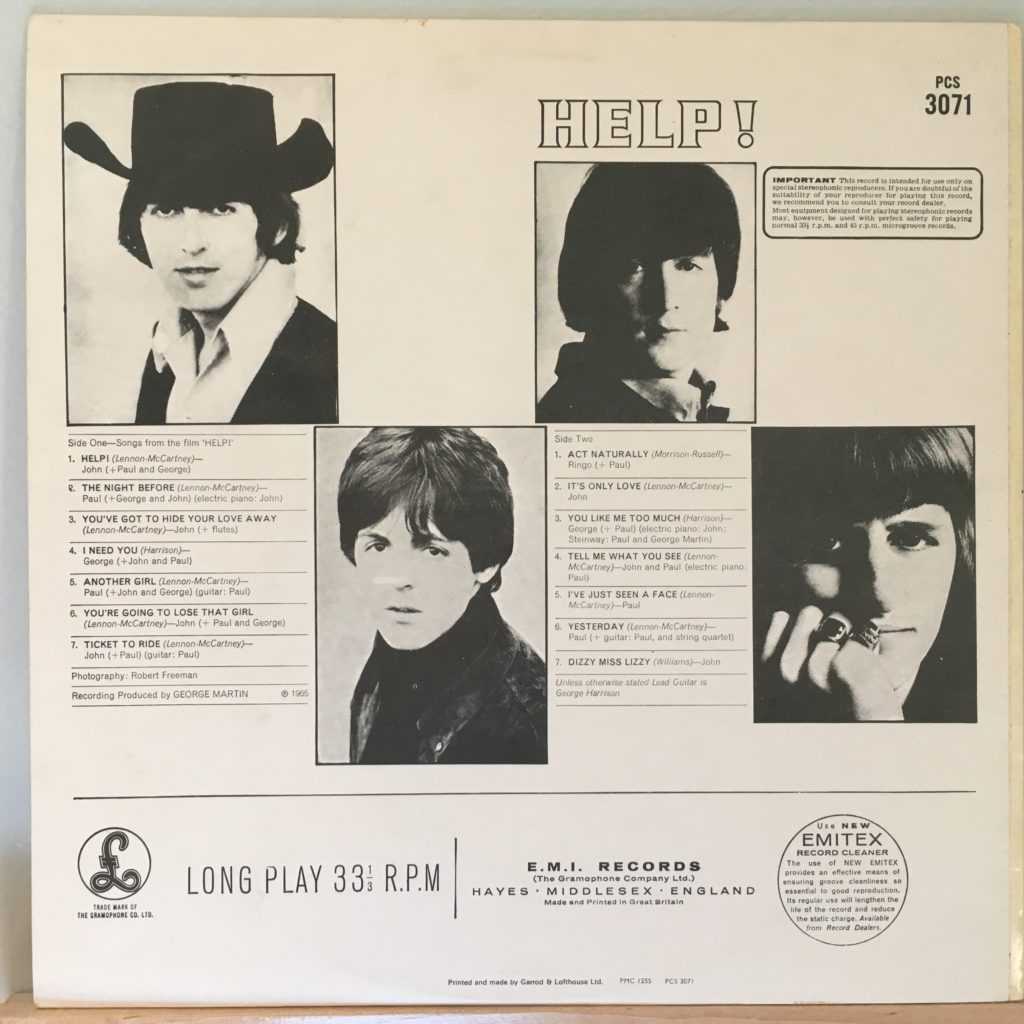 Get to the B-side and it's Ringo's turn with a song that went to #1 on the country charts for Buck Owens in 1963, "Act Naturally." It's pleasing, but no one would miss it if it went away. Then we're back into some more really interesting, reflective Beatles material: "It's Only Love," "You Like Me Too Much," "Tell Me What You See," and "I've Just Seen A Face." Then comes "Yesterday," purportedly the most covered song in music history, and the first instance on record of what is essentially a solo outing by a Beatle. It's Paul, his guitar, and a string quartet. Then, perhaps not willing to out out on such a downer, the album suddenly takes us to the old school Beatles absolutely raving on "Dizzy Miss Lizzy."
That is, if you have the UK version. The American release was limited to the seven songs from the film ("Help!", "The Night Before," "You've Got To Hide Your Love Away," "I Need You," "Another Girl," "Ticket to Ride," and "You're Going to Lose That Girl"), interspersed with selections from the musical score, composed and conducted by Ken Thorne (meaning, not even by George Martin, as was the case with "A Hard Day's Night). I love The Beatles, but there are certain things up with which I will not put: interspersed selections from a film score, for one. ("Octopus's Garden" and "Yellow Submarine," for two more. We'll get there.) How anyone could listen to the album like that is beyond me. It went to number one in the US anyway, selling 1.3 million records by the end of 1965 (but only about 280,000 more than that by the end of the decade).
Fun fact: It's always been said that the Fab Four's poses on the cover spell out "HELP" in semaphore, minus the flags. And that was certainly the intent. But photographer Robert Freeman said that didn't really look good, so instead, they spell out "NUJV." On the Parlophone release, that is. The Capitol North American release used a different photo, spelling "NVUJ." Given how popular the Beatles were, had that gotten out at the time we probably would spell the cry for assistance as NUJV to this day.
Given that this is an import (a 1973 re-release, to be specific), I'm gonna assume this came from the Record Theater on Marshall Street in Syracuse, where I got my other Beatles imports. I should take some time for a remembrance of Record Theater, but I think that's waiting for ELO. For reasons.