So here it is — the last Beatles album, except that it wasn't.
I mean, this feels like their last album. This feels like a band coming apart. If you get to see any of the film, it's just dreary to look at (blame the London weather), there's a distinct lack of energy, and it just seems like the end. And because of that, it seemed a drag to us. Coming to The Beatles nearly 10 years after their breakup, getting to absorb all that incredible music in a period measured in months rather than years, even though we knew how the story ended, we didn't want it to end. So it was hard to experience "Let It Be" as anything other than an inglorious finish, as a fire going out. Are there some great songs on it? Yes. However, it really barely hangs together as an album. Attempts to undo what producer Phil Spector did to it actually don't feel like much of an improvement to me. Although listening to "Let It Be . . . Naked" on headphones really does show a significantly cleaner mix on songs like "Get Back" and "I Me Mine," losing the conversational snippets and jokes sucked out what little joy there was in the album. (And the bridge on "The Long and Winding Road" definitely wanted those strings.)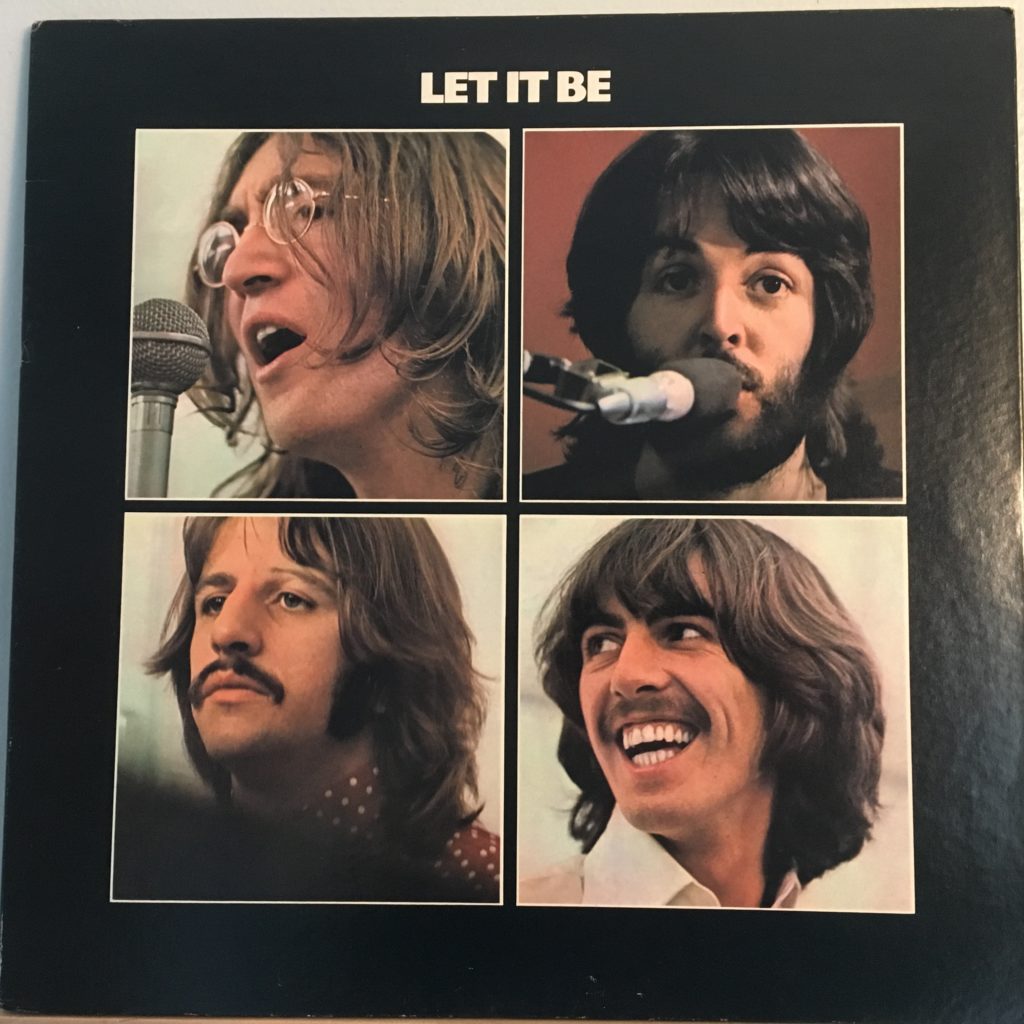 For many years, my favorite track on the album was "One After 909," and I think it's because it really seemed like a return to the promise of the early Beatles, a recognition of what they had once been. (Also, they sound so joyfully tight on that track, like the band they were, a band that had been playing rock 'n' roll together for ages.) That's still a strong favorite, but today I'd have to say that "Two of Us" is my favorite. It's also perfectly symbolic, and, for Lennon and McCartney, literally true: "You and I have memories / Longer than the road / That stretches out ahead." Still so hard to understand that John Lennon would be dead just 10 years later.
Despite having been recorded before "Abbey Road," "Let It Be" came out after the band had broken up. It was released May 8, 1970. I'm glad that this wasn't actually their final statement as a band.
By the time I was discovering all this, the band had been broken up for nearly 10 years, and any thoughts that they might get back together seemed not only unlikely, but promised to be only disappointing. There was nothing the band could have done that could have even begun to approach the expectations that would have come from such a reunion. I already felt that way when I first listened to this "last" album.
I've had this copy for ages, but don't have a particular memory of getting it. Most likely somewhere around 1980, but I got it used; this is a 1970 edition.
Wassup with the red Apple label? United Artists, not Capitol, had the rights to release the music from Beatles films, and since "Let It Be" was largely a film project, this difference in distribution seemed to occasion a different color of apple for Apple.
Just an aside: in preparing for this little post, I listened to both "Let It Be" and "Let It Be … Naked." Then I did something I'm not sure I ever did before: I listened to the "fly on the wall" recordings from the sessions. If those had all been part of the album in the first place, I think it would have been heard very differently. For all the tales of acrimony we've heard with the "Get Back" sessions, the selected recordings here are lighter, more playful than one would expect. (There's also a riff with entirely different lyrics that later became John's "Jealous Guy.") Just as worthy of a listen as "Revolution 9."