Ahh, this one's easy. I mean, for one thing, it's just an EP, but it was one that was originally released June 19, 1964 by Parlophone in the UK, the fifth Beatles EP. It was never released in the US until Record Store Day became a thing, when the few remaining labels putting out vinyl try to find something special to issue or reissue in limited quantities that will cause us to part with insane amounts of cash. It works. I'm past caring about whether something is original, on the first pressing, or has all its sleeves and inserts (okay, that one does matter some), and now I just want pristine copies of clean-sounding records that haven't been destroyed by someone else's horrible turntable hygiene. I can mostly resist the lure of Record Store Day, but I am grateful that it results in some forgotten gems being put back into circulation.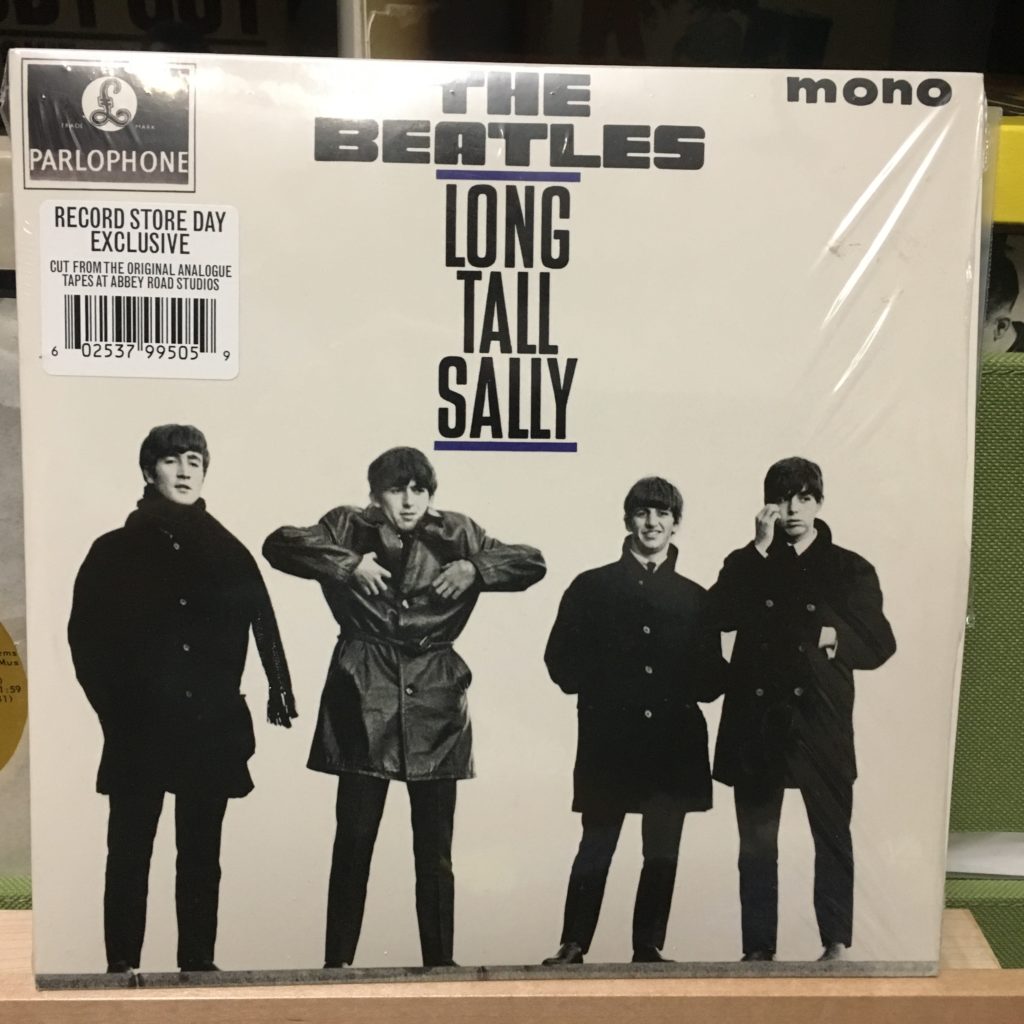 In this case, it's a mini-gem, a little four-song EP, but still . . . EPs were something the American market was mostly denied in the '60s. So its RSD release in 2014 was the first chance we Yanks ever got to own this.
What a fun little set of songs, though! Okay, there's only one Beatles original, "I Call Your Name," and maybe it doesn't fit perfectly with "Long Tall Sally" or "Slow Down." Even Ringo gets a vocal on this one, with Carl Perkins's "Matchbox." The EP rocks beginning to end (with a sudden jump up in the middle to flip the record, revealing the essential problem of vinyl).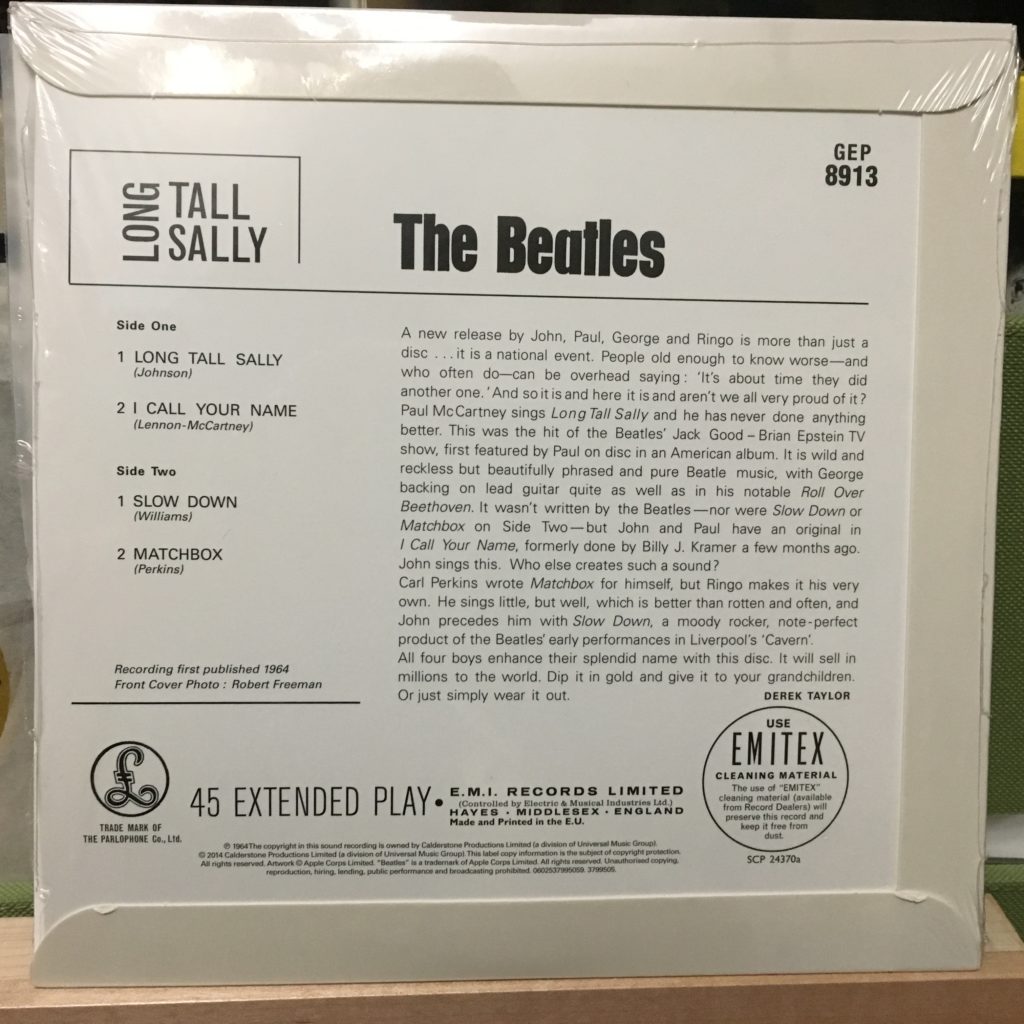 Not much else to say about this one. What's not to love about The Beatles singing "Long Tall Sally"? I think "Slow Down" is one of those songs where there was some mistake in the harmonies, and either George Martin didn't notice, they didn't care, or there just wasn't time to fix it. Don't care, it wouldn't be the same.