Seriously? We go right from Revolver to Sgt. Pepper's? Well, not exactly. I mean, chronologically, yes. "Revolver," dark and magical, was released at the beginning of August in 1966. "Sgt. Pepper's" didn't come out until May 1967, leading some critics to say that the Beatles had dried up because they weren't producing at their previous (absolutely insane and unsustainable) pace.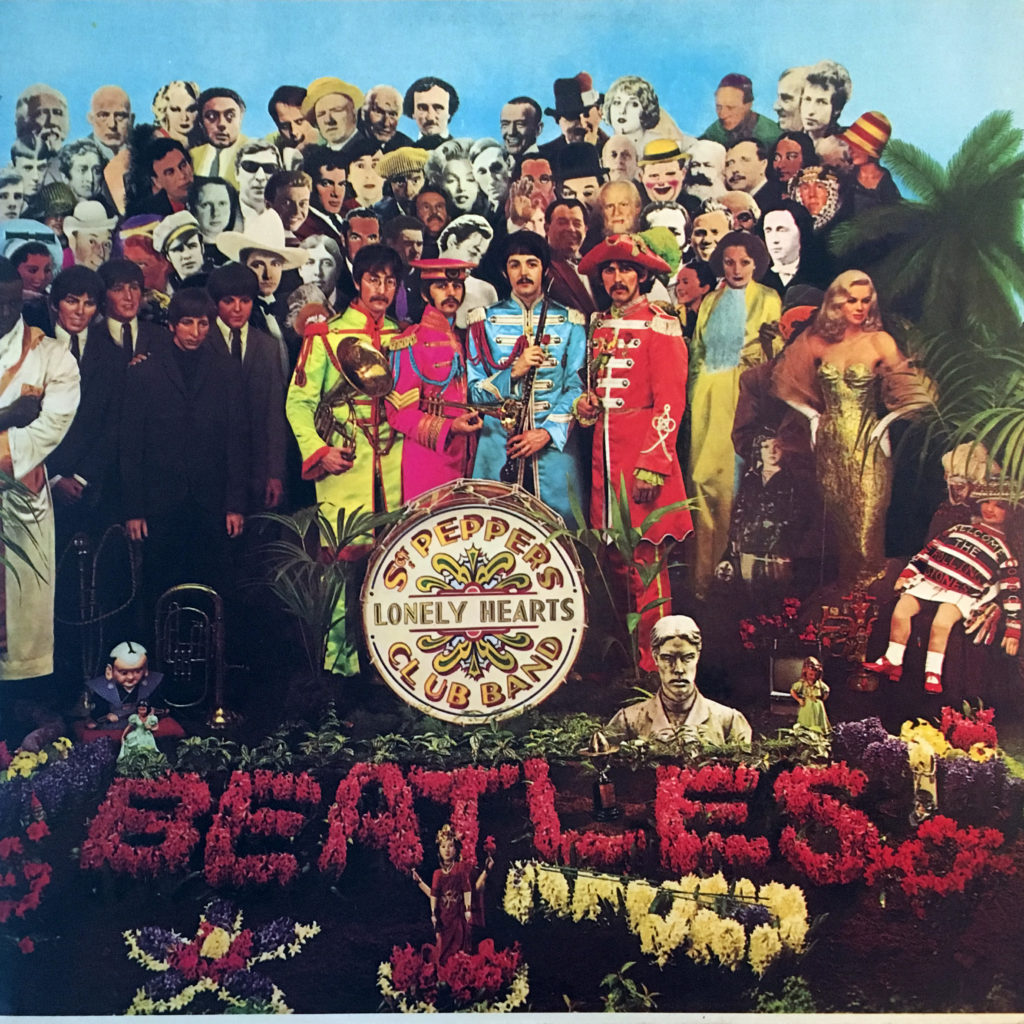 To be clear: after finishing "Revolver," The Beatles: went on an exhausting tour of Japan and the Philippines; got into the "more popular than Jesus" controversy; toured the US again; and then took a three-month break during which George went to India and learned the sitar and Hindu philosophy, Paul dropped acid, and John made a movie called "How I Won The War." Then they all came back together, determined not to be The Beatles, but instead to be Sgt. Pepper's Lonely Hearts Club Band. They went to work on an album, determined to outdo everyone else on the scene (but especially Brian Wilson), with seemingly endless studio time and equipment.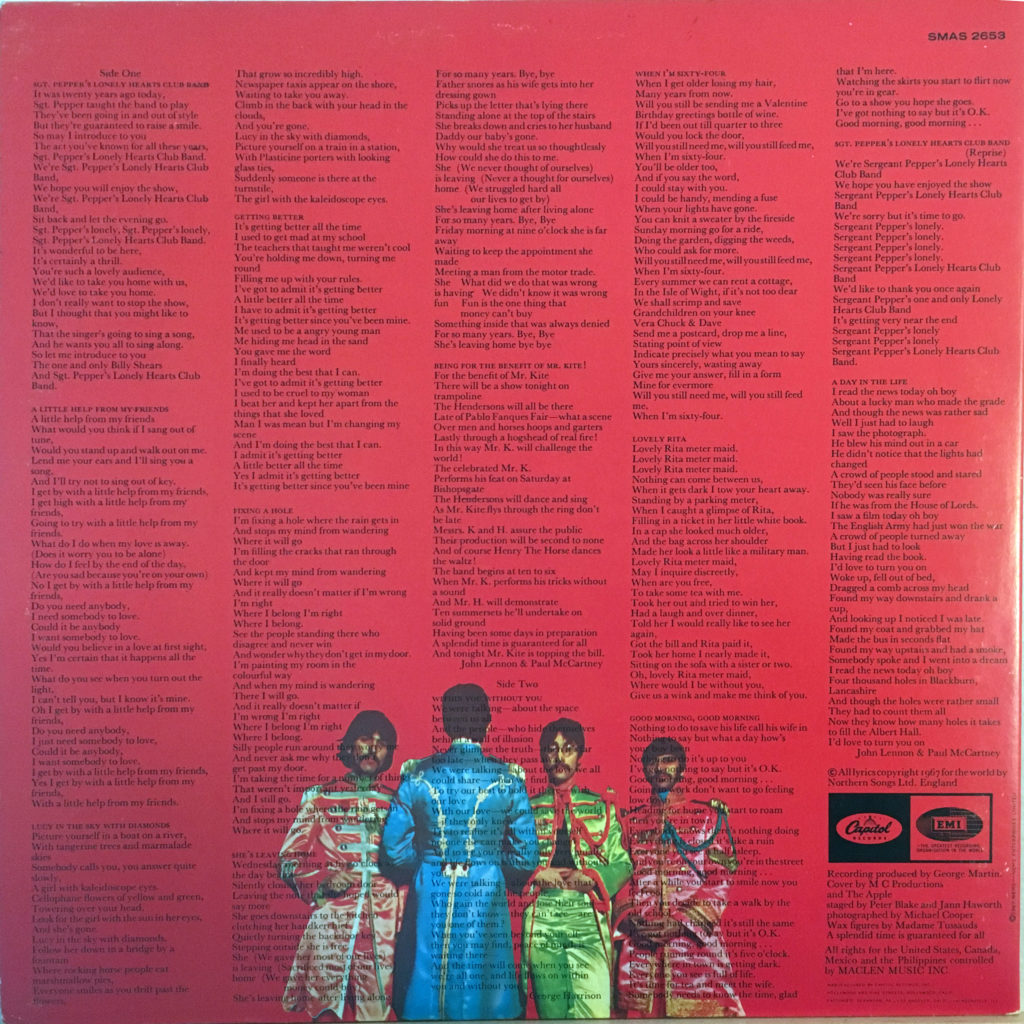 Safe to say they did. It is hard to place such an album in its historical context. It was groundbreaking, and very retro. It showed the brilliance that could be achieved through studio effects, and the danger of self-indulgence. It is very much of a piece — if you want to listen to Beatles songs, put on "Rubber Soul" or "With The Beatles;" if you want to listen to a Beatles album, put on "Sgt. Pepper's." In that sense, it is a hugely successful concept album.
One disadvantage of getting to the know The Beatles in a very short period of time, just those first couple of years of college, is that it really was just a flood. I took it all in at once. (No wonder we were hardly listening to anything else.) As much as you could then (with the help of books on the topic), we understood and appreciated the proper order and progression of the albums, and at the time we first listened to Sgt. Pepper's, it was still enjoying something like universal acclaim as perhaps the greatest album ever recorded. Time has put a little bit of perspective on that — for instance, if you're looking for rock 'n' roll, well, you may be hard pressed to find it here. In that sense, The Beatles were able to shed their Beatles-ness. But rock or not, there was no question in our minds that this was brilliant. It has never been one of my most-played Beatles records, but I do love it.