I've written before about The Flashcubes – for post-punk powerpop fans in Syracuse at the end of the '70s, there was no band more energetic or exciting. While we saw them in a lot of locations, we saw them most often at the Jabberwocky, a legendary nightclub on the Syracuse University campus, tucked into a space beneath Kimmel Dining Hall. It was a dive bar with cheap drinks, hot fries, and some of the most amazing music, both local and touring. It was our Cavern Club, and we would spend endless hours pogoing the night away in sweaty, airless communion with the music. Along with all the excitement of their originals, The Flashcubes did some rave-up covers, often to close out the night. It seems like most often it was "Money (That's What I Want)" or "When You Walk In The Room." But sometimes, it was a fantastic song I'd never heard before, "Soldier of Love." One night I asked Gary Frenay, the lead singer and songwriter, about the song, and he said the legend behind it was that it was the song the Beatles sang over a transatlantic phone line to audition for Ed Sullivan. Well, you had me at "The Beatles." (In fact, the song was written by Buzz Cason and Tony Moon, and originally released by Arthur Alexander, whose "Anna (Go To Him)" was also covered by the Fab Four.)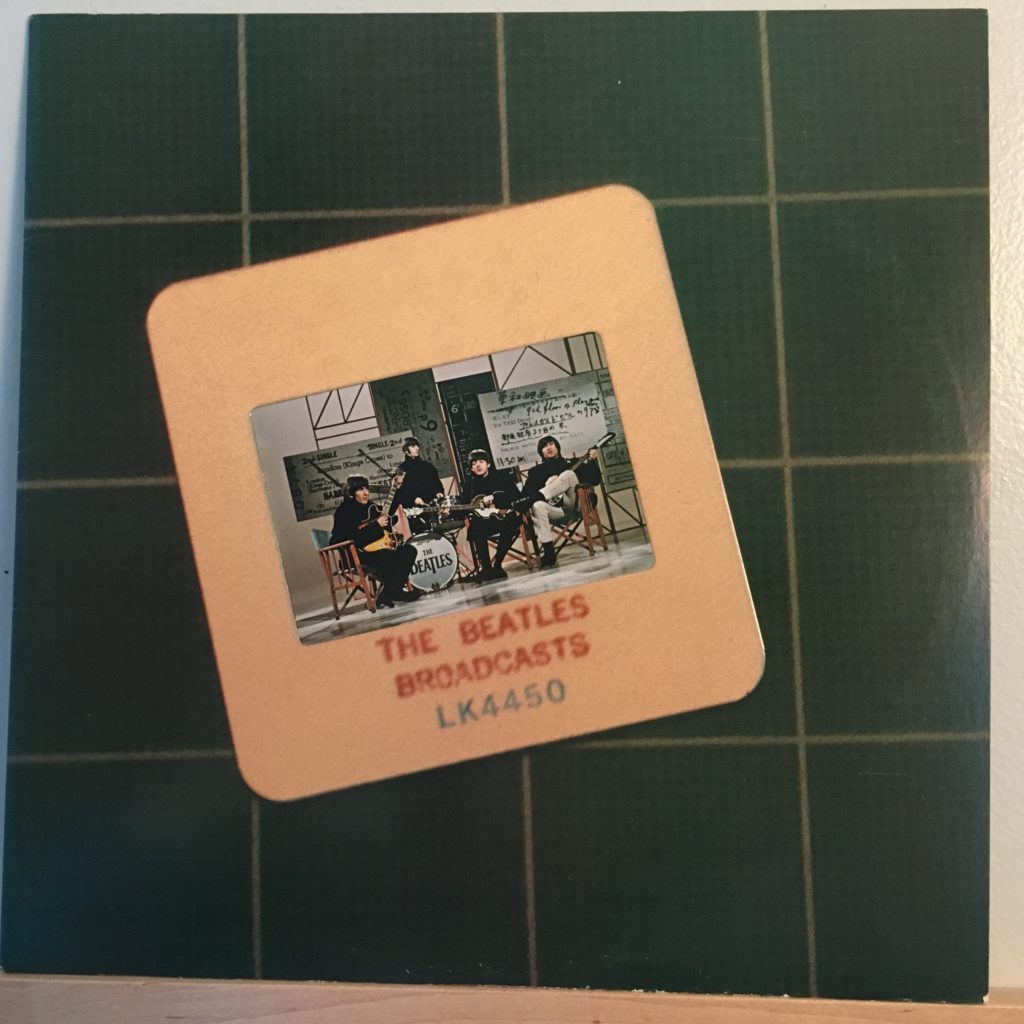 I've never again heard the story that The Beatles played "Soldier of Love" for Ed Sullivan. It really doesn't matter whether that rumor was true or not. But for a while, it held out that there was some secret Beatles material hiding away somewhere that we couldn't get at — and that turned out to be true, as there was much that they played live on the BBC in '63 and '64 that was simply not available.
So, for ages, "Soldier of Love" existed only in Flashcubes performances or my mind — and then I finally found this bootleg called "The Beatles Broadcasts," which came out in 1980 and collected much, MUCH better quality BBC performances than were on "Yellow Matter Custard." The sound is incredibly better (though still not up to the "Anthology" series). Finally, I could hear The Beatles sing "Soldier of Love." I wasn't disappointed. There are a bunch of other interesting covers as well, like the obligatory "Memphis," "Lend Me Your Comb," and "I Got A Woman." The B side opens with "Hippy Hippy Shake," but also features some Beatles originals like "I'm A Loser," "She's A Woman,, "I Feel Fine," and "I'll Follow the Sun," all of which would come out in more refined versions in the next couple of years.
Just a year or so after I found this, Marshall Crenshaw solidified the coolness of "Soldier of Love" by covering it on his debut album.