Kids, you may not know there were once dark days when the only Beatles music available were the official releases. All the alternate takes and live radio appearances that are now on collections like the Anthology 1, 2 or 3, or Live at the BBC were simply unavailable — except through some illegal bootlegs. Now, I have never supported violating copyright or ripping off artists, but understand how much much much I loved The Beatles, and how much I wanted to hear some legendary songs that were never released by their label. Even so, I was wary of the quality that a bootleg implied. Desert Shore Records had just a couple of Beatles bootlegs. One of them was this one, labeled "Five Nights in a Judo Arena," ostensibly the Beatles performing live at Budokan in Japan. Given how primitive live recording was then, and how famously loud the Beatles' fans were, I would really have no interest in this. (It took Ron Howard's production acumen to really pull some quality sound out of the Shea Stadium live concert, in his "Eight Days A Week.")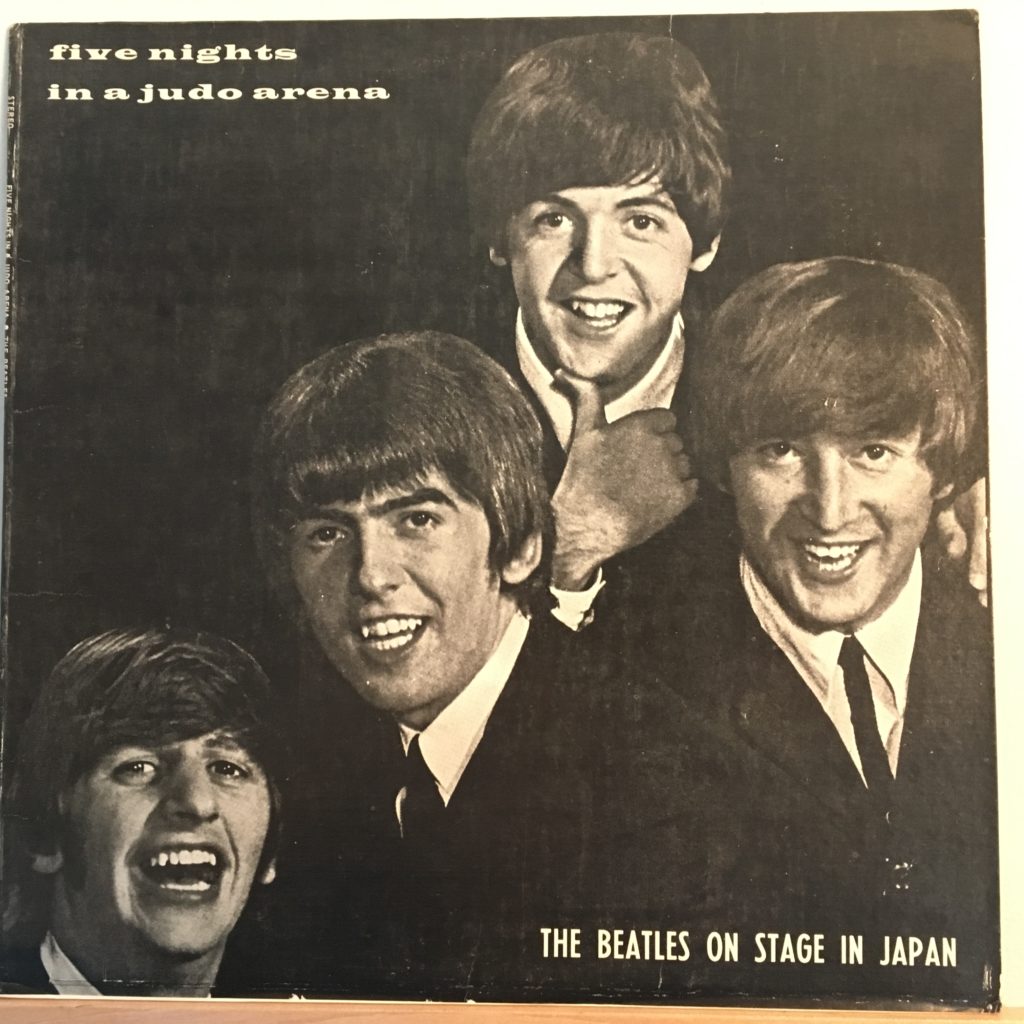 But the thing is, despite the cover, this isn't "Five Nights in a Judo Arena." It was packaged with a little slip of paper with the typewritten message that the album enclosed was, in fact, a different bootleg called "Yellow Matter Custard," consisting of outtakes from the BBC in 1962. Other than "Slow Down," I had never heard these songs before. The sound quality on this ranges from awful to barely sufferable — when they put the BBC material out as official releases, they did an amazing job. This is pretty terrible. But, it was the only way to hear these songs.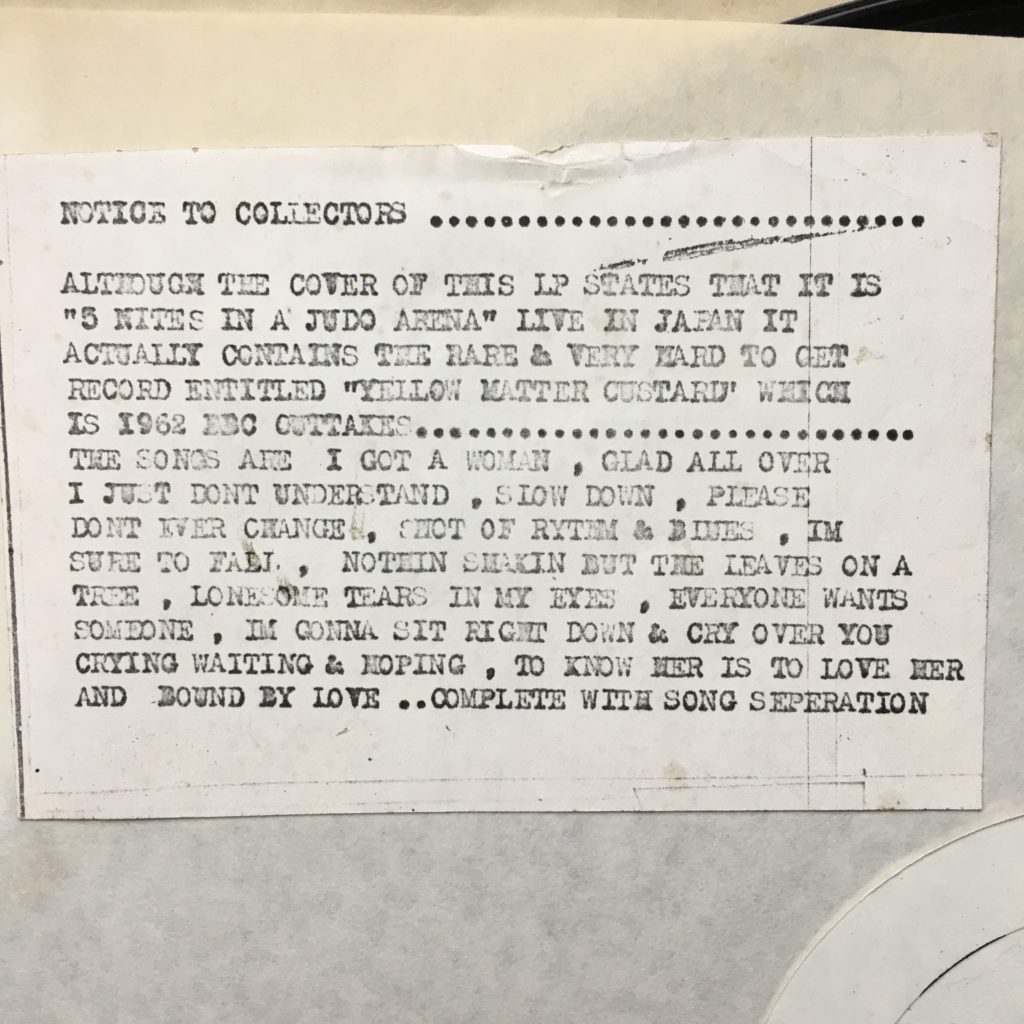 I'd say I picked this up around 1980 or '81. Wikipedia says it was released in 1972. It is such a bootleg that it doesn't even have a printed label — it makes me wonder why they even put paper on it. I marked the sides A and B myself with some presstype (in Trooper Roman, for those who care about such things).