I've mentioned how much I hate the US releases of the early Beatles' albums, right? So, why do I own this abomination?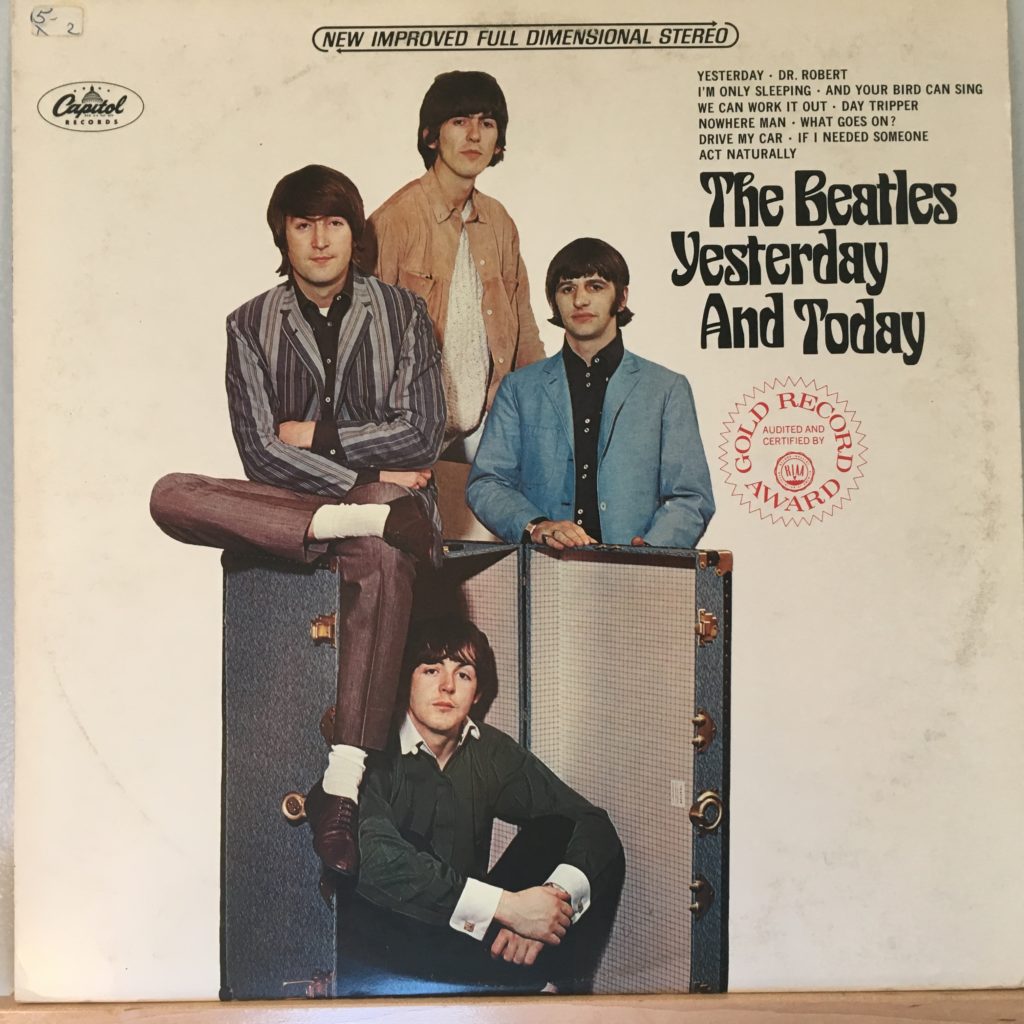 "Yesterday and Today" is most famous for originally having the "butcher cover." This version, of course, does not have that, and instead is probably the worst album cover the Beatles ever had. The butcher cover unintentionally represented what was happening to their albums, and this was the preeminent example of that. From the UK albums, it takes two tracks from "Help!" ("Yesterday" and "Act Naturally"); four from "Rubber Soul" ("Nowhere Man," "What Goes On," "Drive My Car," and "If I Needed Someone"); three from "Revolver," which hadn't been released yet ("I'm Only Sleeping," "Doctor Robert," and "And Your Bird Can Sing"). It also includes "Day Tripper" and "We Can Work It Out," which were never put on an album in the UK.
So, in a way, it is "Yesterday and Today," in that it somewhat shows the progression in a surprisingly short time from the days of "Help!" through the burgeoning experimentation of "Rubber Soul" and on to the complete letting loose that is "Revolver." If it had been presented and sold as such, I'd have no problem with it. But instead, it was simply the only way American audiences could get most of these songs, because they had been sliced off their proper albums. it was released in June 1966, six months after "Rubber Soul." "Revolver" would be out just two months later.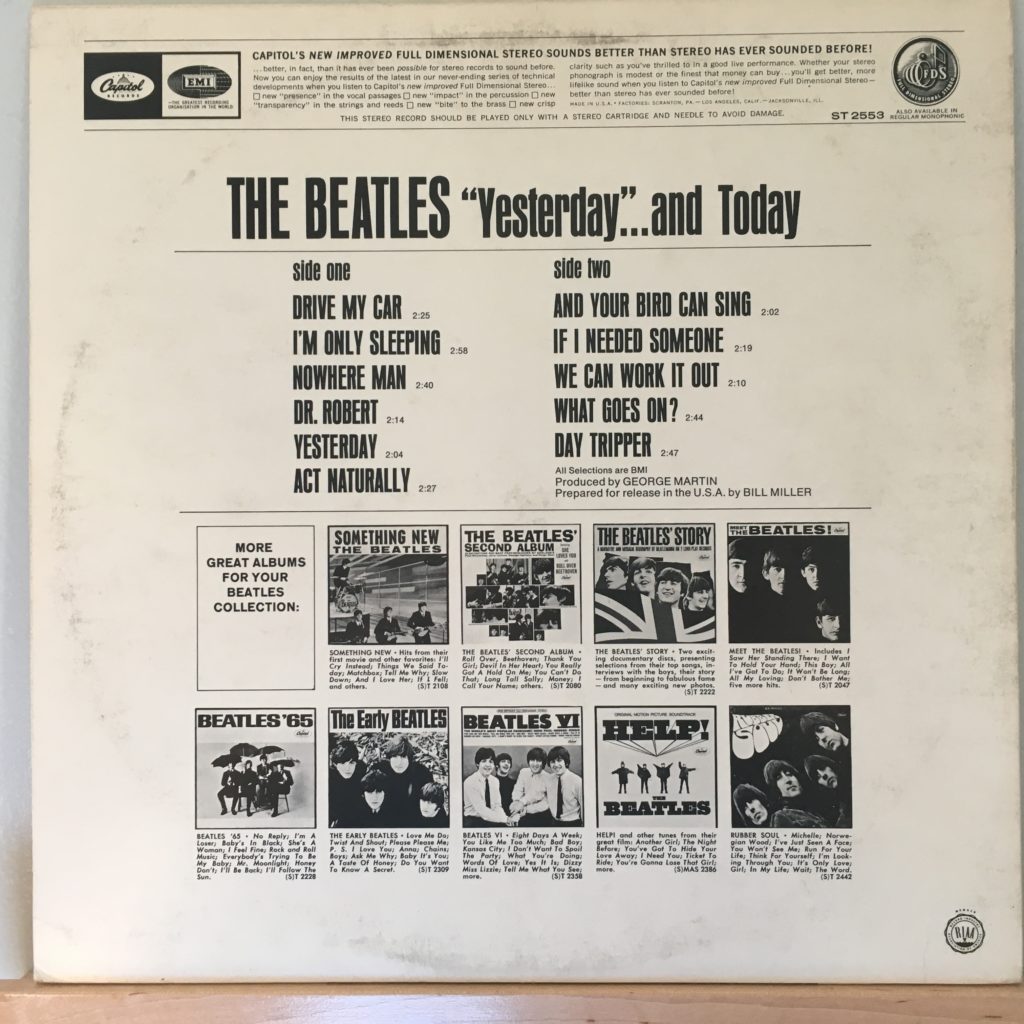 Anyway, rant over. Why do I own this? Well, when I set out to record the entire Beatles catalog on tape in the mid-'80s, trying to follow proper UK order as closely as possible, there were a few problems. "We Can Work It Out" and "Day Tripper" were among those problems, because they weren't on any UK albums — they were strictly released as a single. If that had been the case with "Act Naturally," for instance, I might have just kept on moving. But these are two of the best Beatles tracks of their time, so skipping over them was not an option. And so, I had to sully my soul and buy a copy of "Yesterday and Today." I bought it ($5, apparently), I taped the songs I needed, and back on the shelf it went, never to be played again.