This is a pretty recent acquisition, because all the kids are clamoring for reissued surf music in the 20teens. But what surf music!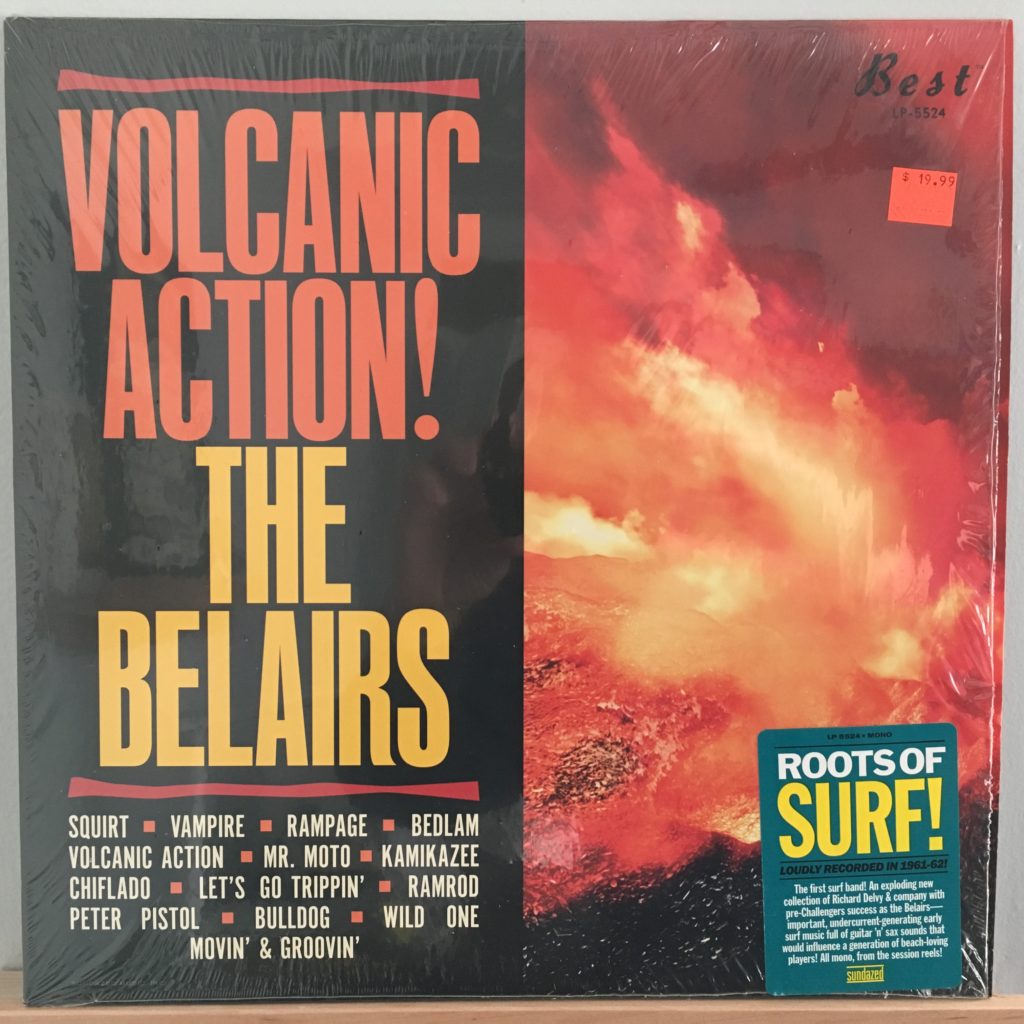 I previously only knew The Belairs for their sublime 1961 contribution to the surf rock canon, "Mr. Moto." If you're unfamiliar with that name, that may be for the best. The "Mr. Moto" movie series, based on novels about a Japanese secret agent, is not only patently derivative of the Charlie Chan series (not a good thing), they are also terribly dated and undeniably racist. They featured accomplished actor Peter Lorre at what he must have hoped would be his lowest point, as the Hungarian thespian portrayed a Japanese detective in eight movies. I love Peter Lorre, and grew up watching these movies on late night TV . . . but: just no.
The song, however, is fantastic. And so is everything else on this Record Store Day release from Sundazed Records, which produces beautiful new vinyl from treasured and forgotten artists, and whose "Lost Legends of Surf Guitar" is one of the finest anthologies ever created. (I have never known how they came to be headquartered in Coxsackie, New York, just south of the old stomping grounds, but hope that someday that hard-to-pronounce town will be better known for its contribution to music than to a common childhood virus or the state prison.)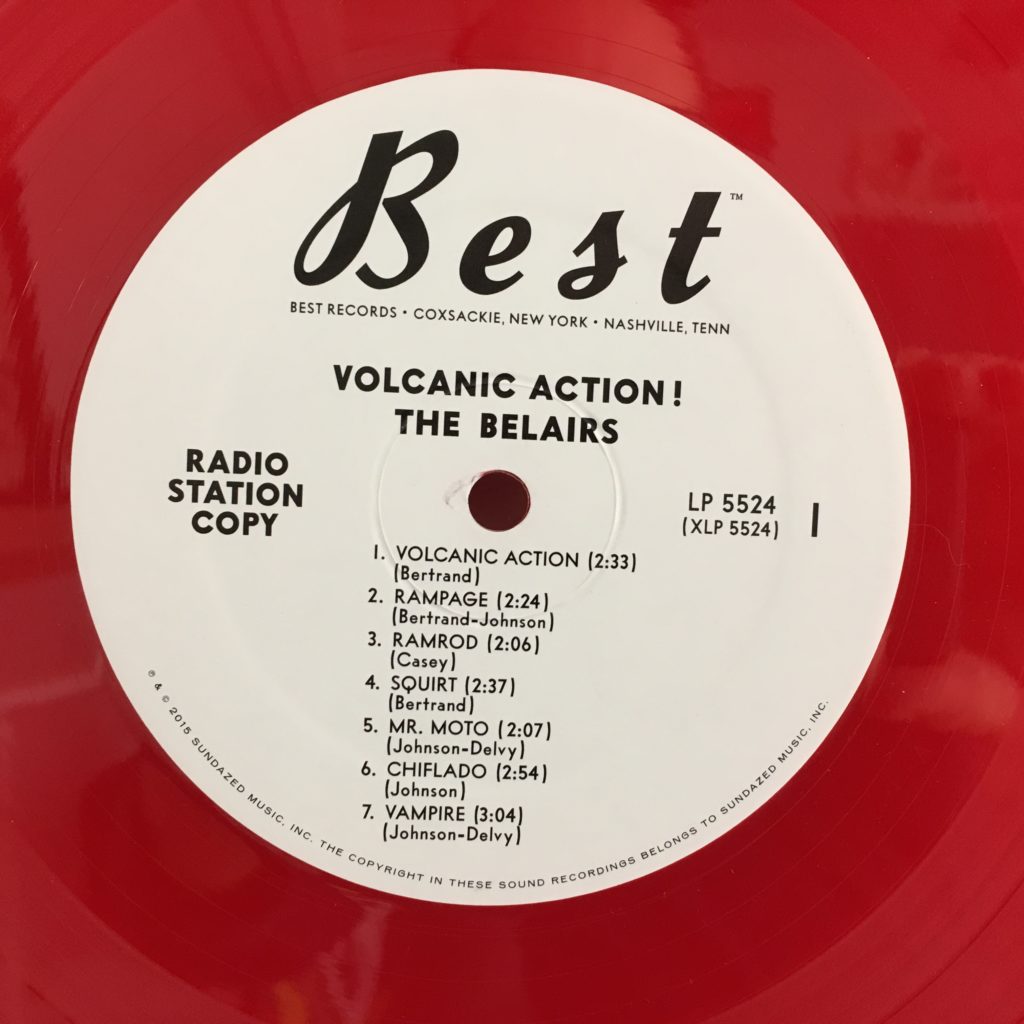 This red vinyl looks like a pristine reissue of a classic album, but in fact the Belairs (or Bel-Airs, or Bel-Aires, there doesn't seem to be agreement) never put out an album – so kudos to Sundazed for making it look real. And every track on this is a surf rock gem — the sound absolutely sparkles. This is a fantastic listen.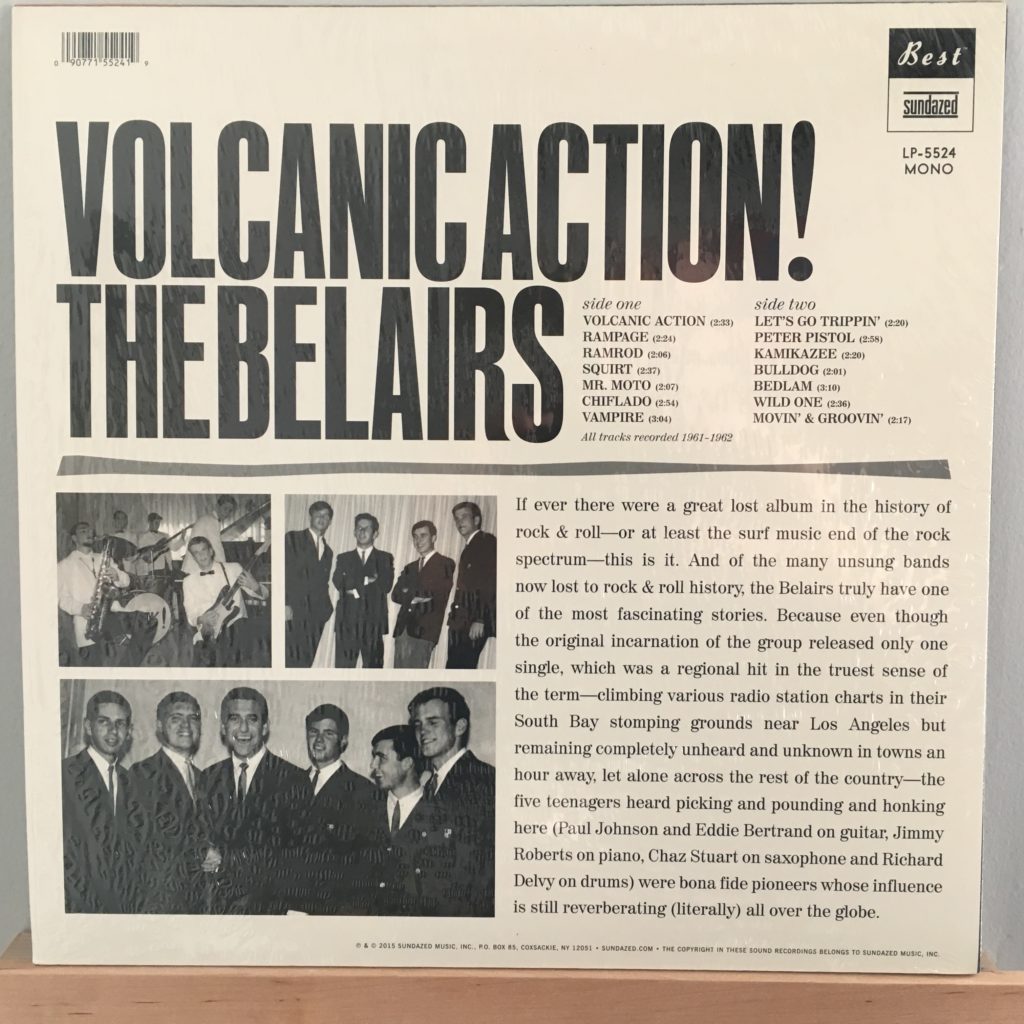 The band wasn't around long but had a real reach. Guitarist Eddie Bertrand formed Eddie & the Showmen. Drummer Dick Dodd ended up in the Standells, singing the classic "Dirty Water." Three of the band members ended up in The Challengers, a group also well-known to surf afficionados for their hit "K-39," among others.
Picked this up here in lovely Phoenixville, PA, at Deep Groove Records.