Oh boy, was I highly susceptible to some of those early MTV hits. We had cable (run through a fuzzy black and white console TV) in our final college apartment starting I think in the spring of '82, not long after MTV had launched. Much of my record collection, and much of my taste to this day, is the result of exposures from MTV. Radio in Syracuse was absolutely awful — I wasn't going to hear anything new (or new wave) on the local stations. Not just a breath of fresh air — MTV was a tornado of new options when it first came out. (That it so quickly devolved was so disappointing, and predictable).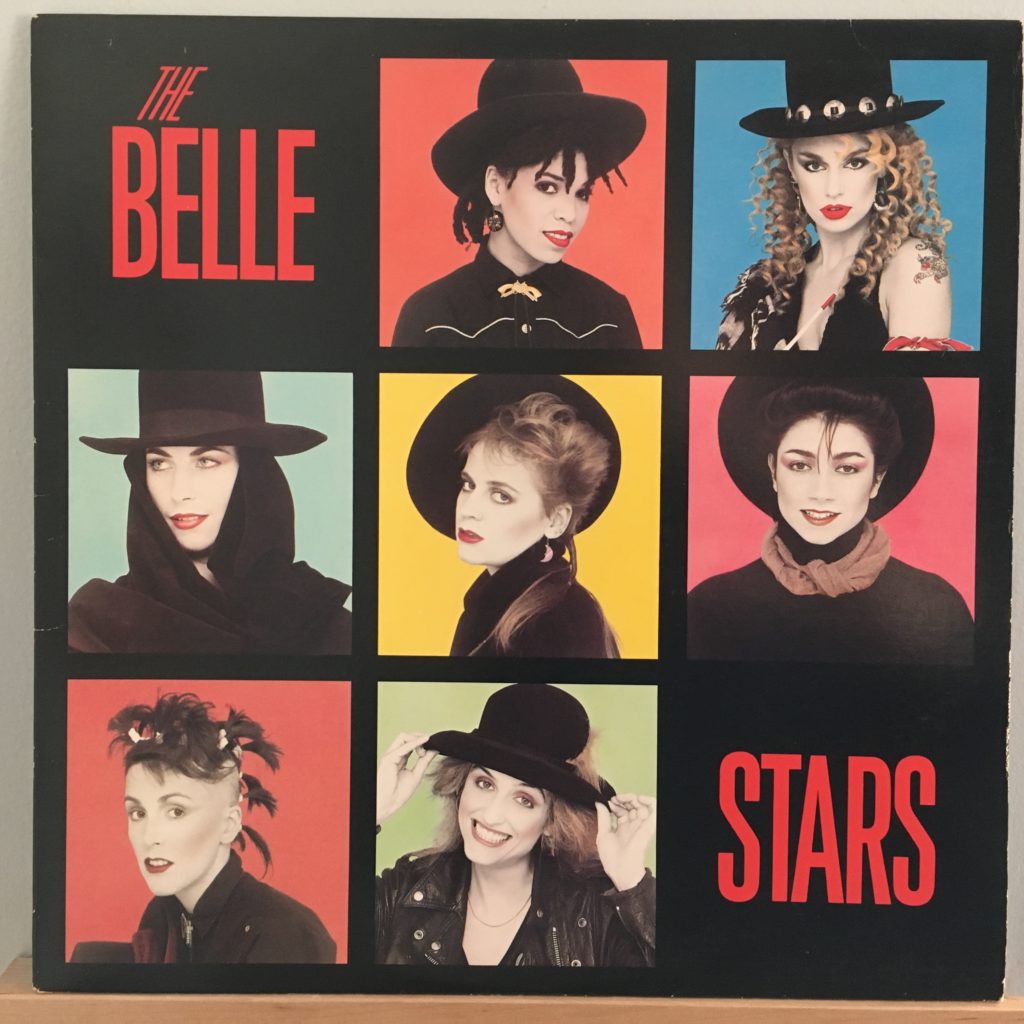 No question, to do well on MTV, you had to have a look. And The Belle Stars had a look. They weren't breaking a lot of ground (except as a large all-female band, not just a quartet), but they were absolutely perfect for their moment in time — the beginning of 1983.
They had a number of semi-successful cover singles before their own song, "Sign of the Times," made a big splash on MTV. Even though the song only hit #75 on the Billboard Hot 100, it was much more popular on MTV, as I recall, and gave the impression of being a much bigger hit. That's something some friends and I have been talking about lately — not only how video changed perceptions of music, which we knew was happening at the time, but how it also changed how we think that music was being received. Heavy rotation on MTV didn't necessarily mean anything on the radio, which still drove the charts then. In a time when synths and sequencers were king, here was a band filled with horns and guitars, sounding fresh and looking fantastic.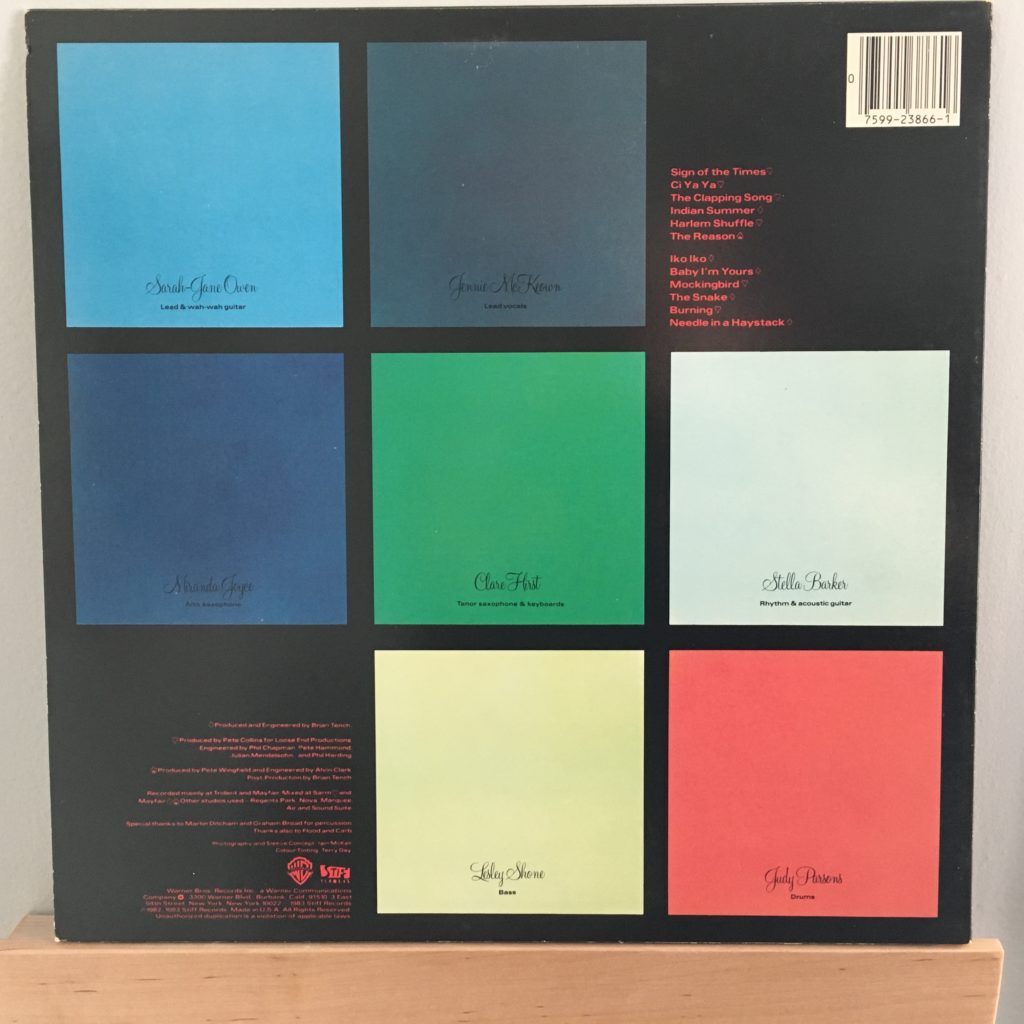 Their biggest hit in the US came after they had broken up – in fact, seven years after this album was released – when their cover of "Iko Iko" was featured in the movie "Rain Man." It caused me quite a bit of confusion when I was suddenly hearing the song again, wondering why when it had been released so many years before.
This would be the only studio album. The band and their label (Stiff Records — "If it ain't Stiff, it ain't worth a fuck") both fell apart.
I bought this new, along with the 12" remix of Sign of the Times (which I probably bought first). I'm gonna guess I bought it at student-run Spectrum records, but I wouldn't be able to swear to that.
Enjoy a look at 1983: