I almost skipped this one. Why? Well, it was out of order in my collection, and it's a record I may not have physically played since, oh, say, 1980. It's a record that is pretty much trashed — the cover is in terrible shape, and someone drew on it in the '60s. For a while it was stored out in the garage with a bunch of other records I didn't care about any more, and so it picked up that musty odor, which is how it came to be set aside with some others that suffered a similar fate — cast out to the garage, but not quite sent to the library sale. And I had a recollection that the disc itself was trashed. (Turns out that the better the stylus, the better a bad record sounds.)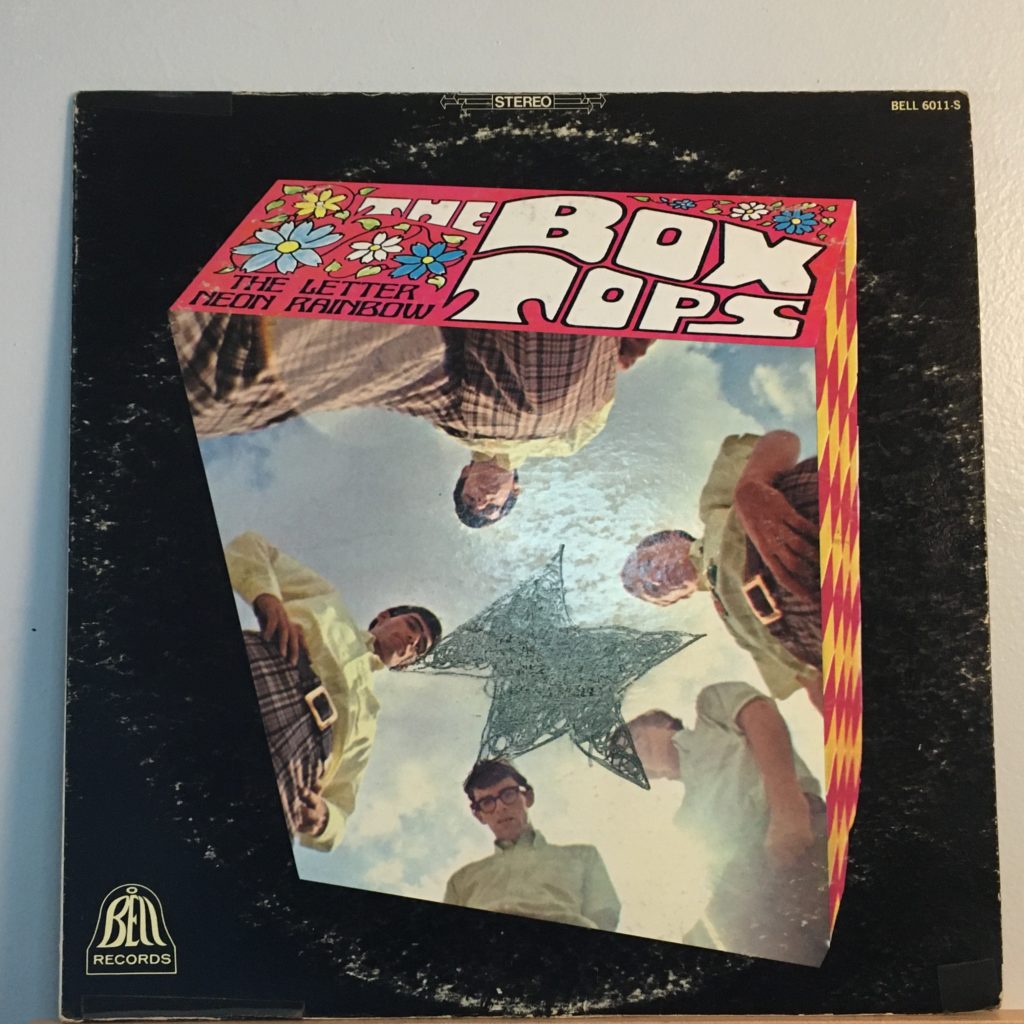 We're gonna take just a second and acknowledge that someone drew a . . . well, a big star on the cover of my Box Tops record. They also drew what is possibly a piano monster on the back cover (scroll down).
So now I'm listening to this whole record for the first time in something like 40 years. It starts out with the one song by The Box Tops that everyone knows: "The Letter." Yes, it's great, and yes you've heard it a million times. There's a couple of songs I'd consider throwaways (not sure I wanted their take on Bacharach's "Trains & Boats & Planes") and then a nice cover of Procol Harum's "Whiter Shade of Pale." The second side opens with "Neon Rainbow." Both this and "The Letter" were already its before this album was released, so its title was definitely building on the success of already well-known records. But, boy, there's nothing other than "The Letter" that really resonates with me on this record. The production is pretty much perfect for its time and genre, but it just leaves me cold. And yet . . . can't seem to get rid of it. Oh well, back it goes.
And if you don't know, The Box Tops was Alex Chilton's group before Big Star. He was 17 when "The Letter" hit it big internationally. 17.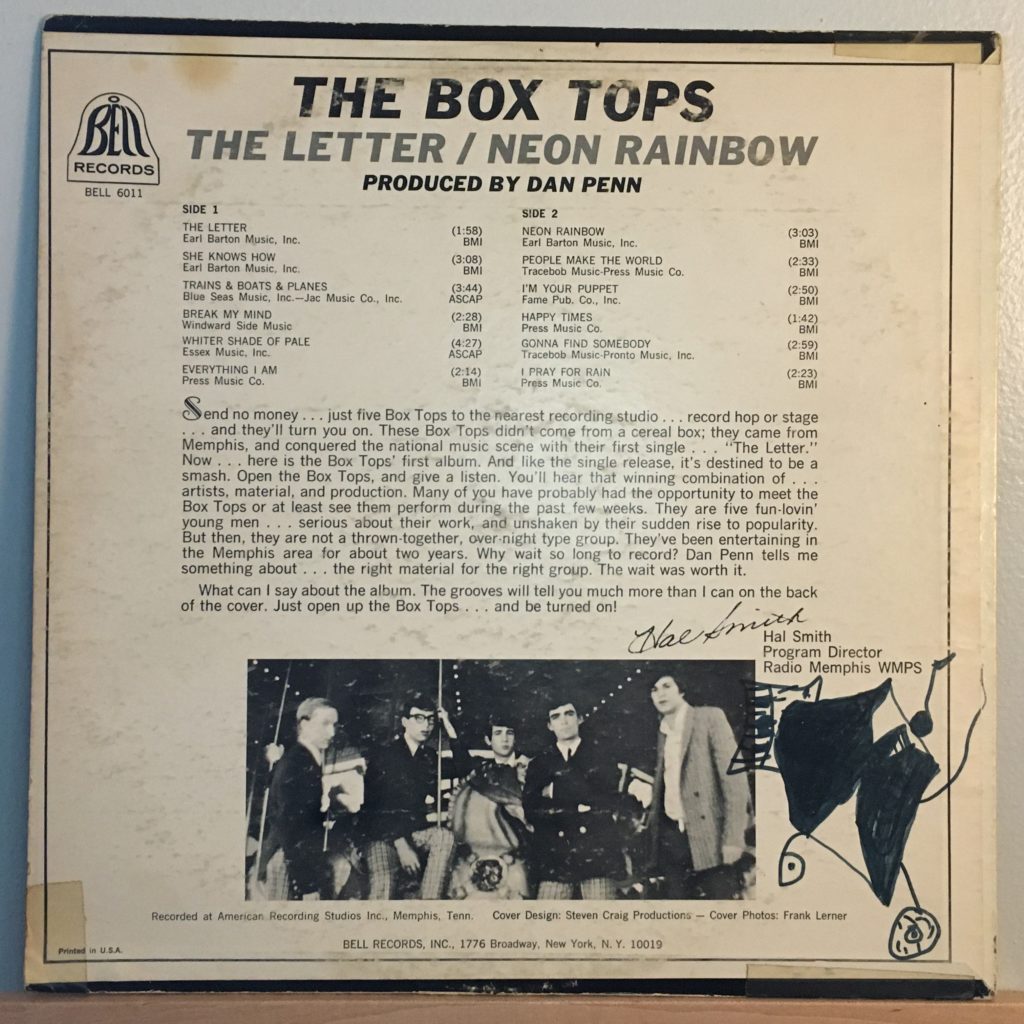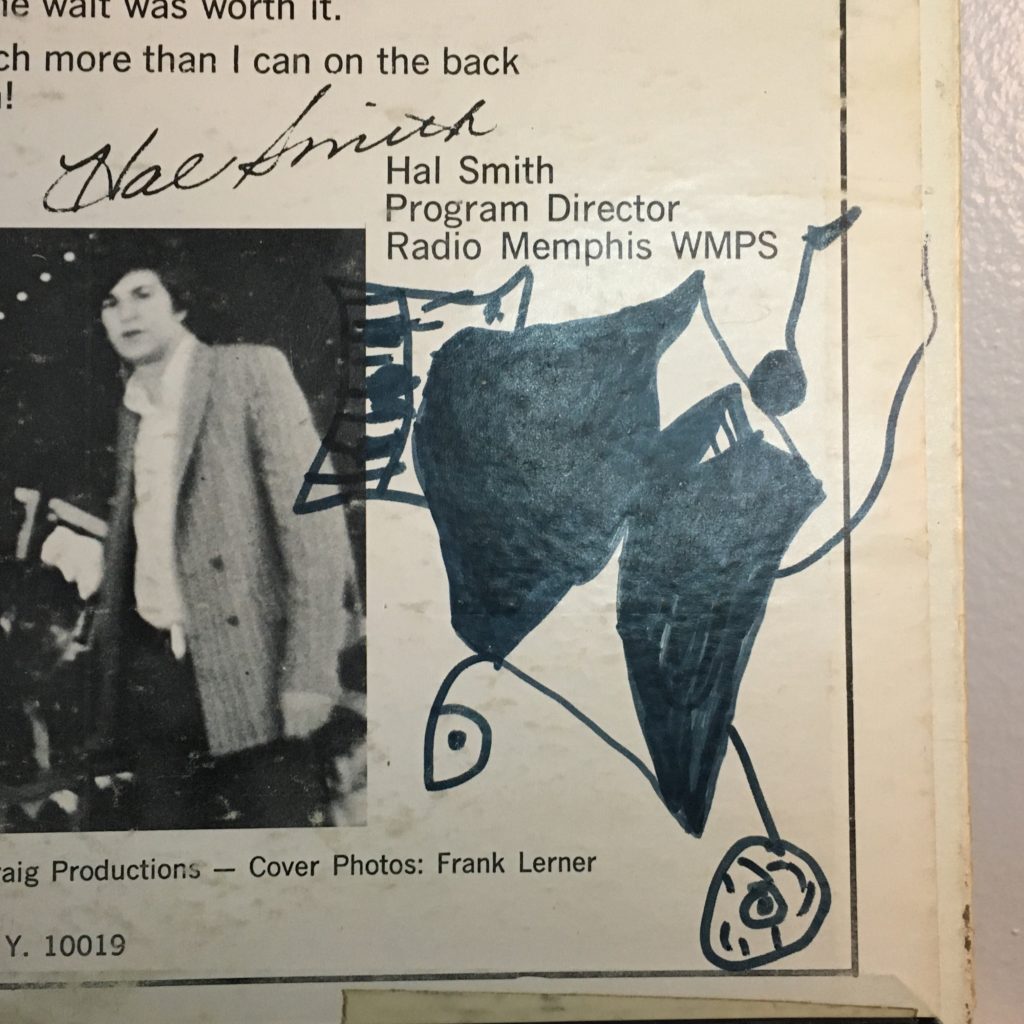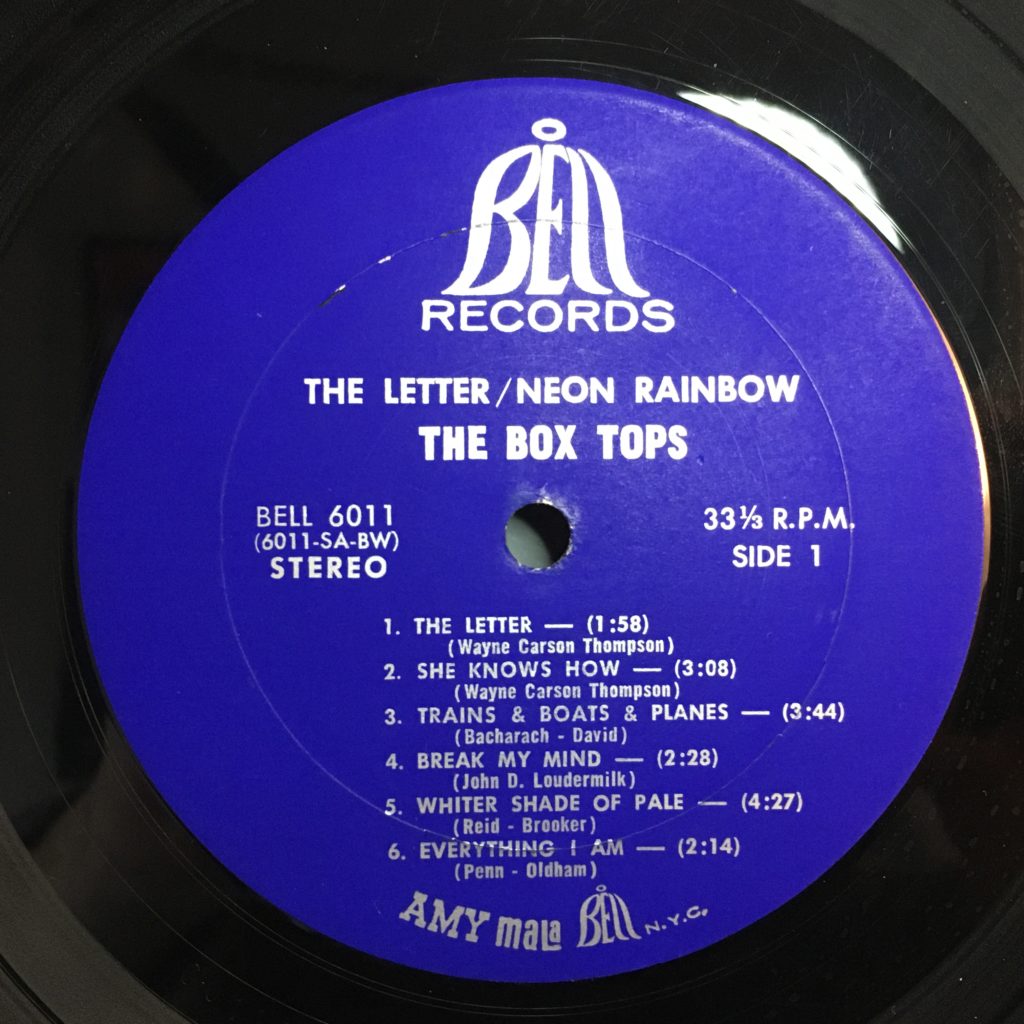 By the way, does youth today even know that you used to send away for things using box tops? Companies would offer some kind of promotion, like a branded transistor radio, and in order to get it you had to send in so many cents (or stamps! They sometimes took postage stamps as payment!), and so many box tops as proof you had purchased whatever it was. I guess there's still a thing called Box Tops for Education, but it doesn't really require box tops, so shrug emoji?
I said above that the Bell Records label was uncool, and that's largely true. Established by the owner of the children's label Golden Records, in the '50s, Bell produced generic pop and sound-alike records. In the '60s, they and their subsidiaries had brushes with coolness — "The Letter," for instance, and some singles for Smokestack Lightnin', Solomon Burke, Allen Toussaint and others. In the '70s, Bell was known for putting out Tony Orlando & Dawn, Edison Lighthouse, The Partridge Family (and David Cassidy solo), the Godspell soundtrack, Marlo Thomas, Terry Jacks, Vicki Lawrence, and, if you were a teenage boy in the '70s, the absolute uncoolest of them all: Barry Manilow.