I have no idea how I found this or knew that the kinda distasteful name of "Buddy Odor" was in fact Hans Vandenburg, aka Jan Van De Fruits, the guy behind Gruppo Sportivo. This was a solo album from 1979 that didn't make it to a US release. But somehow in the midst of my Gruppo Sportivo fandom, I tripped on this, probably in 1982 or '83.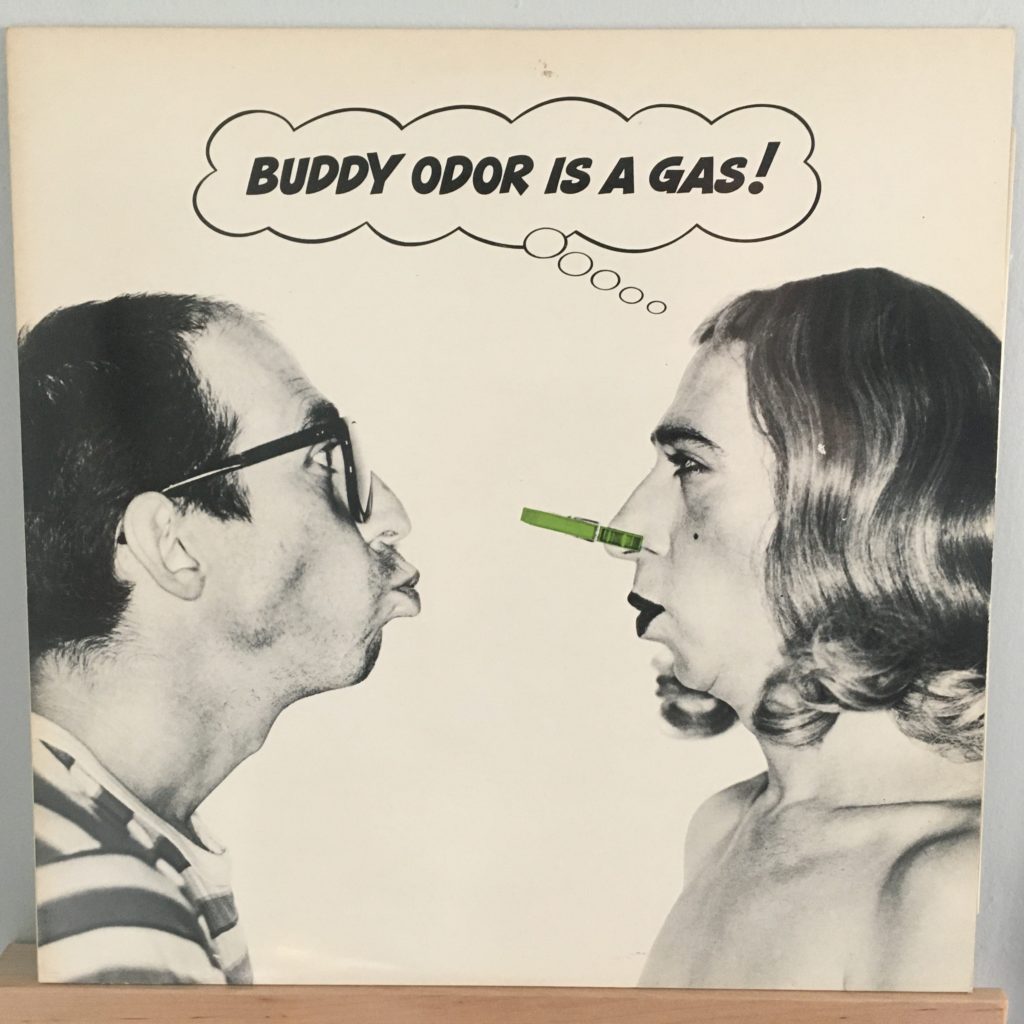 For something that came at roughly the same time as the Gruppo Sportivo releases, by the guy who for all intents and purposes was Gruppo Sportivo, this gets off to a rough start. Side one really isn't anything. However, the second side, a song suite titled "Pop For Jazzholes," is actually remarkable, a swing through several different song styles, all done well. It starts with a jaunty "I Love Her Madly," slides into the jazzy "Cats Hiss," and includes an unlikely tribute to the small of stature, "My Little Man."
Still, it's definitely the least likely of the Gruppo Sportivo records for me to play.