I wrote back in January about how I really came to owning much of The Byrds catalog very late. I had the Greatest Hits collection from 1967. My college roommate had this record, and possibly "Turn! Turn! Turn!" My cassette copy of "Fifth Dimension," and the inclusion of some of its songs on various mix tapes, was sufficient for me for way too long.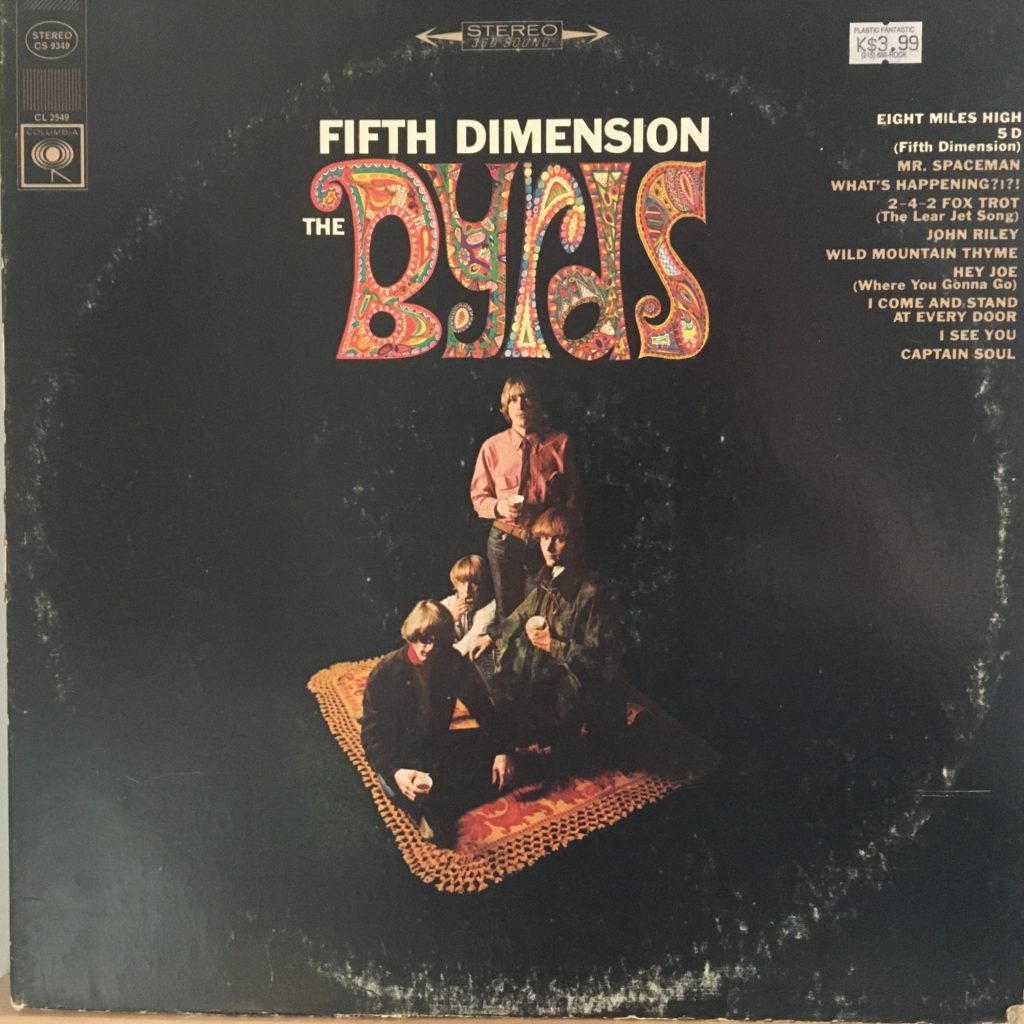 But a couple of years ago, inspired by my return to loving CSNY, I started to return to loving The Byrds (and pretty much all the associated groups — though I still haven't delved into Neil Young's solo career, which is daunting). Listening more to the albums digitally, I picked up the incredible Sundazed release "Another Dimension," which features alternate instrumental takes on the classic songs, along with some experimental versions. To listen to the incredibly familiar and yet still awe-inspiring "Eight Miles High" without any vocals gives you the chance to really hear what amazing work they were doing instrumentally. Same for "2-4-2 Fox Trot" and "John Riley." That was eye-opening.
But I still didn't have a vinyl copy of the actual album until a couple of weeks back, when one of my semi-regular Friday afternoon pandemic jaunts to MaTones in Collegeville turned up a decent copy (Byrds records are never pristine, man, never pristine . . . I really think too much weed was smoked around them to keep them in good shape). So, here I have it, and it's gotten more than a few spins already.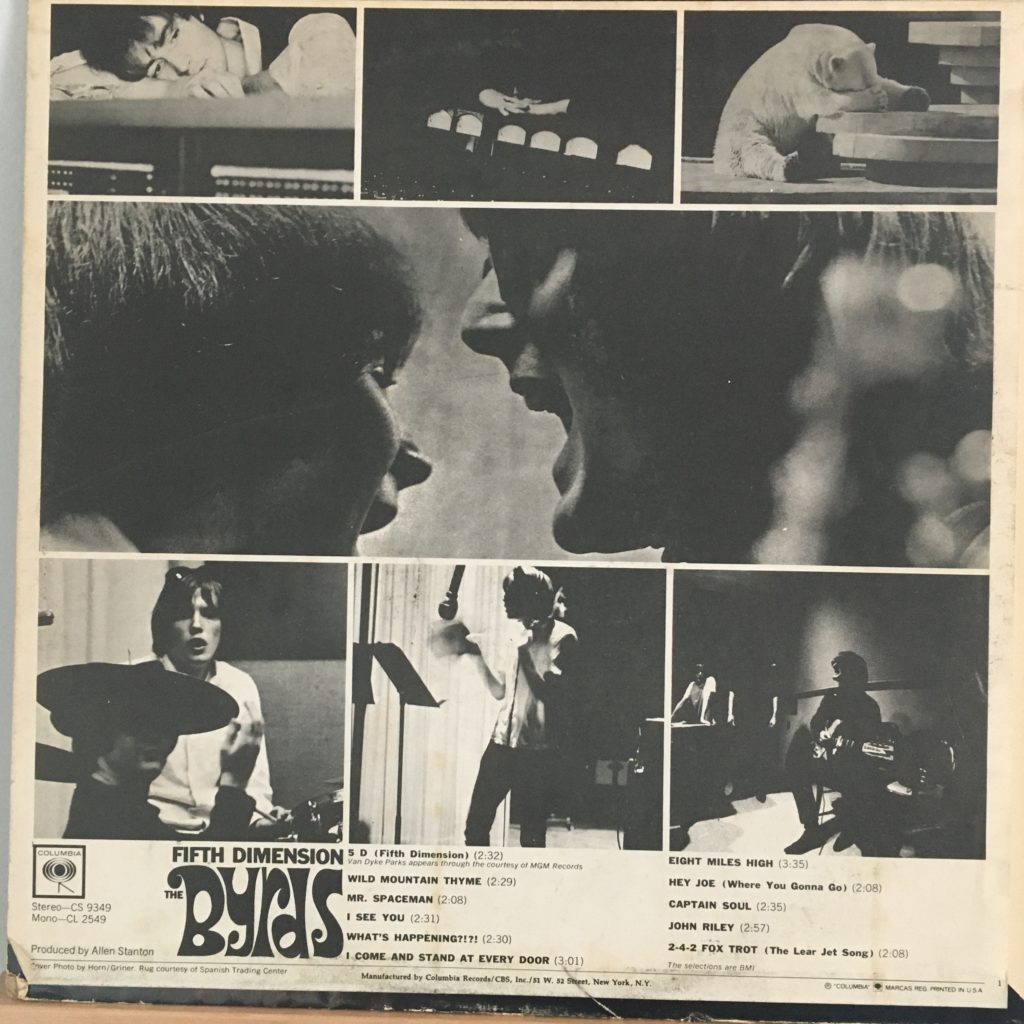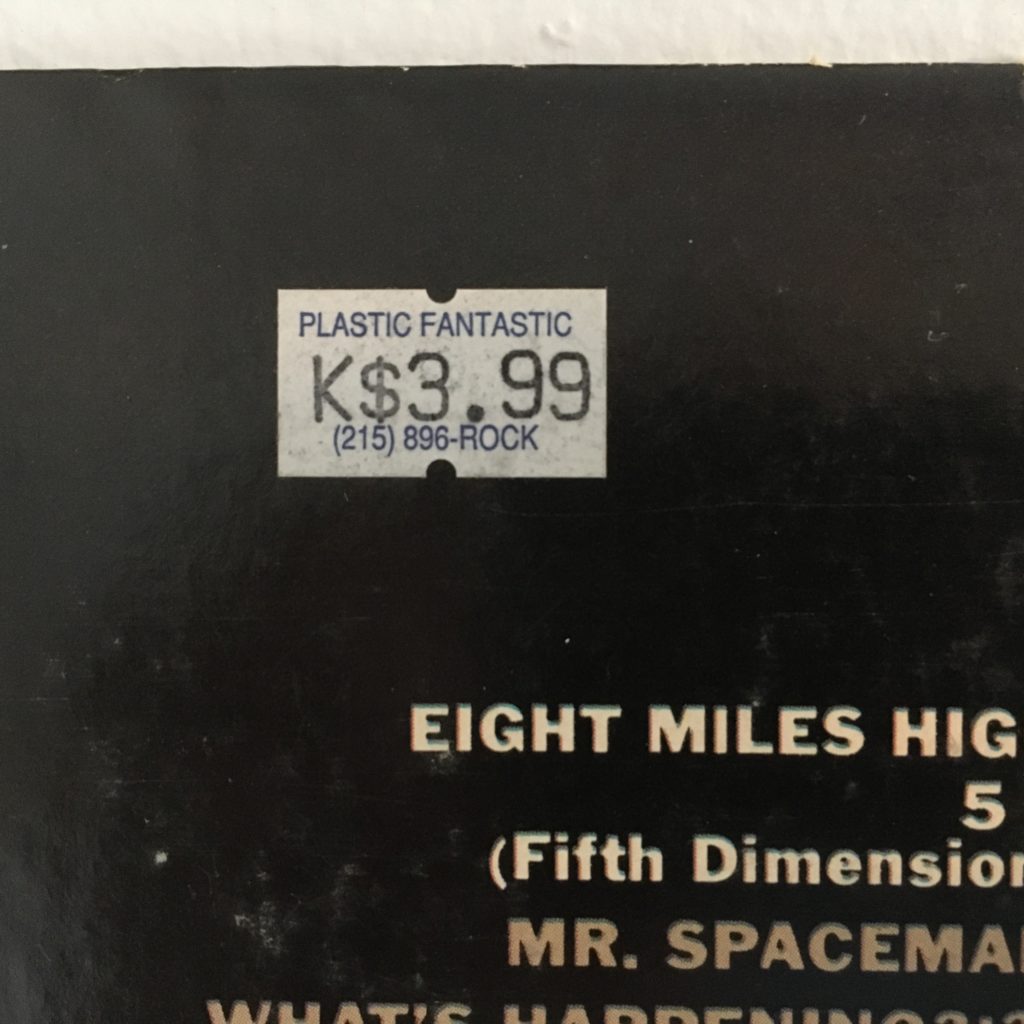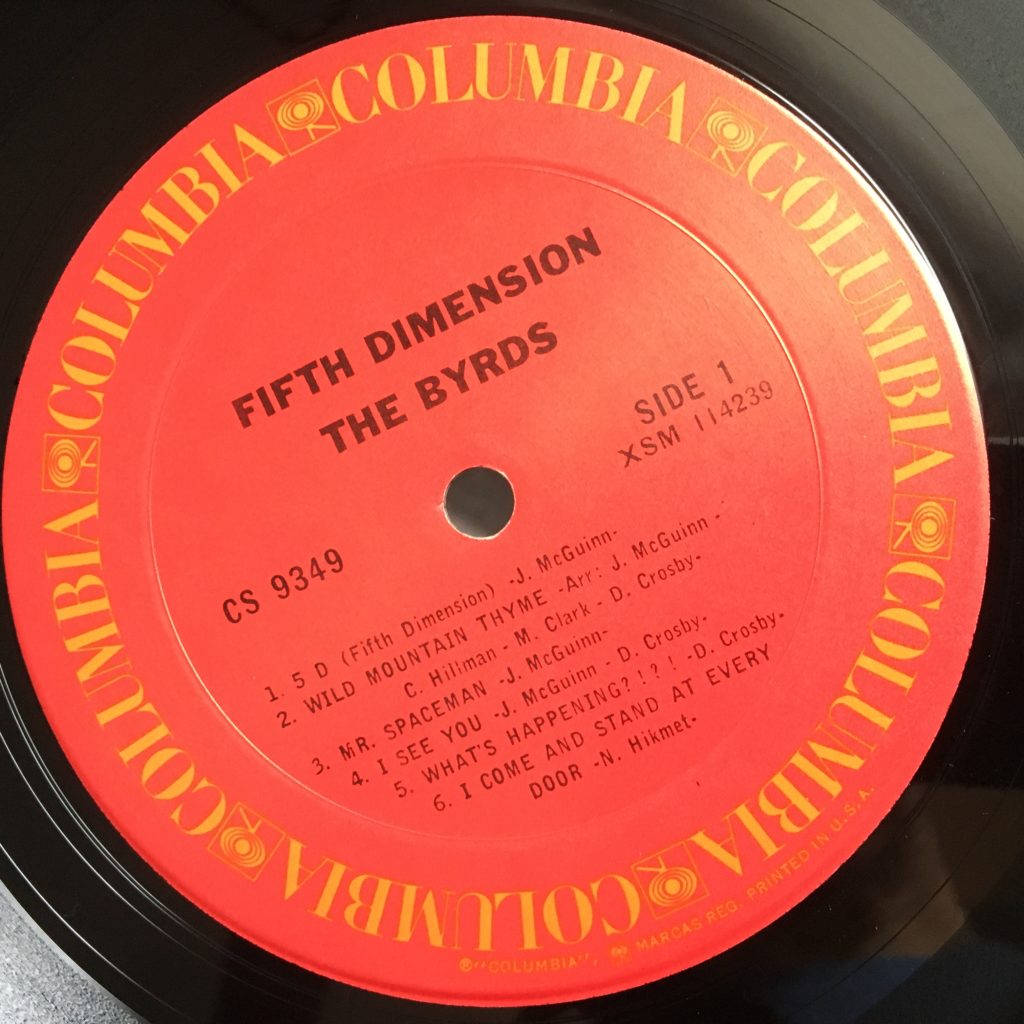 Originally posted 11-1-2020