I'm at a serious disadvantage with this one, as I picked it up on February 8 of this very same year and haven't really had a chance to form much of an opinion. Not that that would stop me. I picked this up during an epic record run with some friends, at our very last stop on a multi-county tour, Deep Groove Records here in Phoenixville.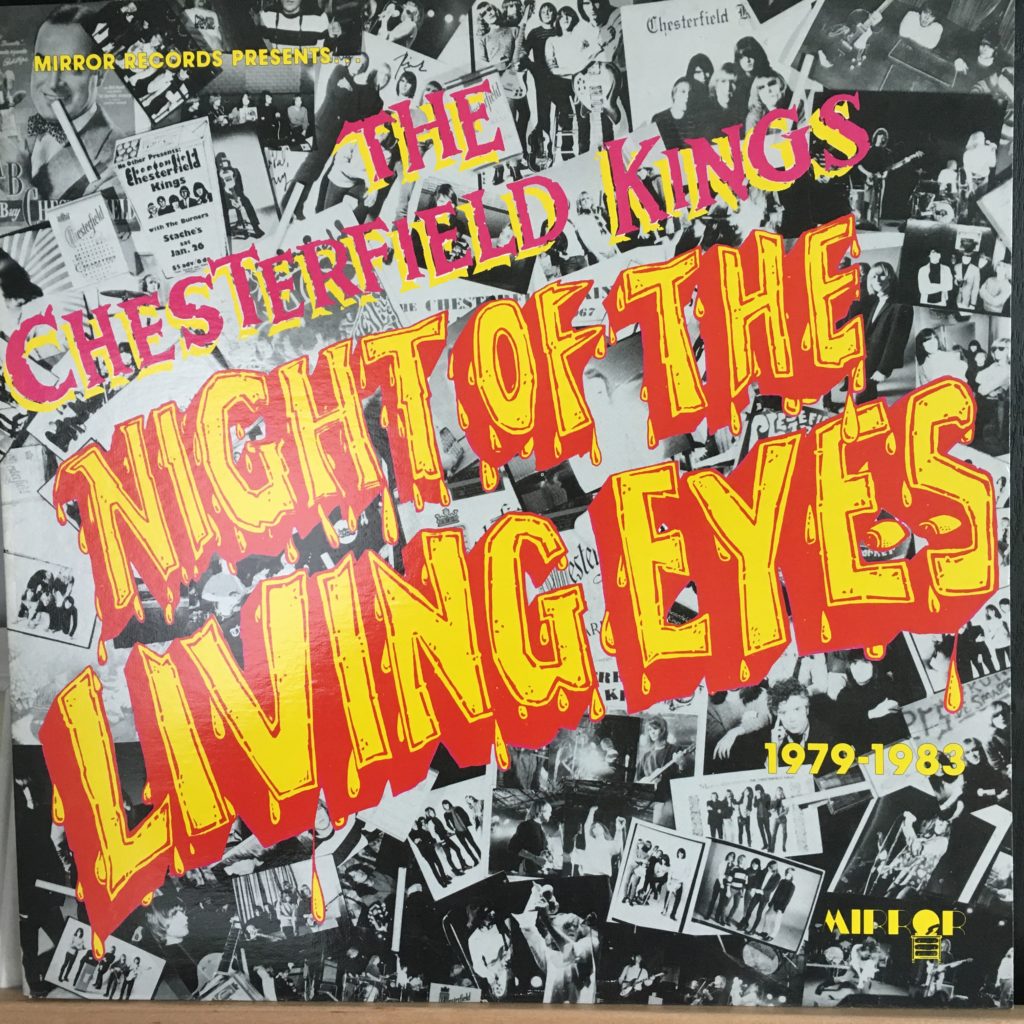 I saw this, screamed out my surprise at finding anything by Rochester band The Chesterfield Kings, and then momentarily remembered my previous notion that the band had gone kinda metal for my tastes and gave it some deeper consideration.
But . . . the liner notes said "This album is the way the Chesterfield Kings were in their early days of 1979 through 1983." Okay, I'm in. It includes their earliest 45s (one of which was released in a quantity of 50). And it includes an entire side recorded live at the Peppermint Lounge in NYC, starting with a cover of the legendary "Night of the Phantom."
And with that discovery, any question of whether I'd be buying this vanished into thin air.
If you were a "Back from the Grave" collection fan, you would be aware of "Night of the Phantom." If not, I don't know how anyone would know about it, except that it has appeared on several even more obscure garage rock collections. Recorded in 1965 by a Texas band with the extremely non-heavy name of "Larry and the Blue Notes," the song was originally called "Night of the Sadist." That was not a recipe for getting airplay in 1965, you can be certain, so the word "Phantom" was later dubbed in and the song re-titled. The result, original or otherwise, is a surfy creepfest that could only have been made in the '60s. It's fantastic.
So, any band that even knew about "Night of the Phantom," let alone covered it, is way more than all right in my book. Holy cats. Of course I was going to buy this.
The night was dark, there was no moon above
I told my girl, yeah, this was a night for love
So we went parkin', yeah, and the night was just right
When someone grabbed me and I knew I was in a fight
It was the night of the sadist, yeah.
So far, I'm pretty pleased with the whole album— it's right in the vein of "Stop!" which is a great garage rock record. This is pretty awesome.