The Chesterfield Kings were a post-punk garage rock band from not-so-far-away Rochester, NY. (Not so far away when we lived in Syracuse, I mean). I don't think we ever got to see them, but they were one of those band names that was just out there and familiar to me, and when I saw this disc, right around when it came out in 1985, I snapped it up and it quickly became one of my favorite fun go-to records, fitting in very nicely with all the "Back From The Grave" garage rock I was listening to at that time. I did love me some rough, exciting garage rock.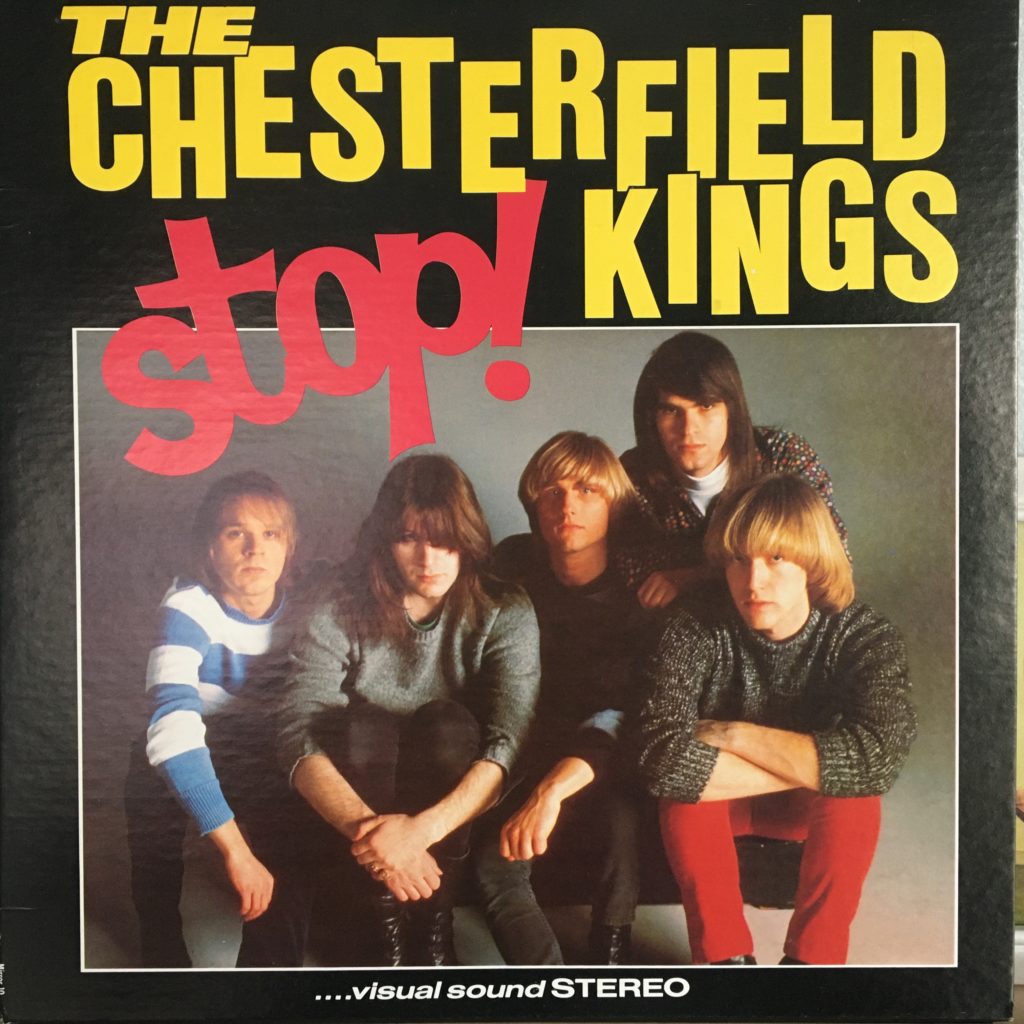 This is fun from beginning to end, but for me the standout tracks are "She Told Me Lies" and "I Cannot Find Her." I love the front cover, but I especially love the back cover, which is a splendid homage to December's Children by The Rolling Stones.
And based on this you would think I would have gotten more of their records, but some of the stuff that I heard later seemed much heavier to me — my recollection was that it was veering toward metal — and that just wasn't my thing, so I didn't follow them any further. Therefore, I never knew they released, of all things, an acoustic blues record in 1990.
They had an amount of success for a Rochester band, with some notable appearances at the Peppermint Lounge, one of which we'll be talking about next time.