Just a simple extended single, with a very nice cover. "It's No Reason" was a track from Seance, but "Someone Special" and "Autumn Soon" appear to be non-LP tracks. "Someone Special" would have fit nicely into "The Blurred Crusade."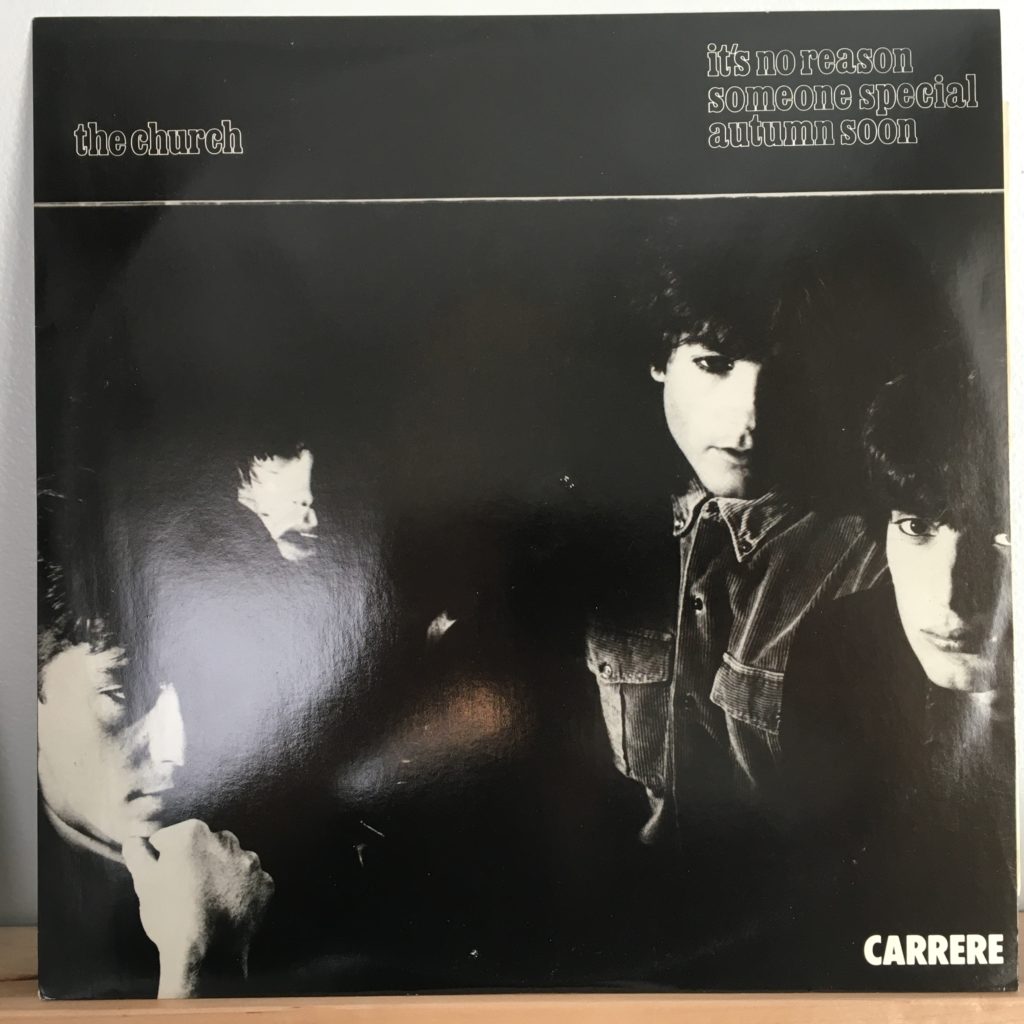 "Autumn Soon" is one of my favorite Church songs ever. It is, again, ethereal, somewhat mystical, and with the odd and interesting little refrain:
"I ask you for a midnight, you give me a high noon
When winter puts her hands on you
It must be autumn soon"
Love this one! It would appear it came out in 1983, right along with Seance. My copy is from the UK, and Discogs says it wasn't released until 1984 — which would mean I got this when we were already married and living in downtown Syracuse. Still a good chance it came from Spectrum Records, though there's a chance that Modern Records, which also had new imports, may have been my source.