So after their initial attempts at a splash in the early MTV days, The Church's releases in the US were sporadic and not, it would appear, terribly well supported. Seance and the Remote Luxury and Persia EPs weren't released here; the Remote Luxury LP was but didn't chart. Heyday was released in the US on Warner, and despite its excellence, reached only #146 on the charts. There was a bit of a recording hiatus after Heyday, and then they emerged on Arista Records, recording in LA, being produced by legends Waddy Wachtel and Greg Ladanyi. This was clearly a bid for the big time. And a pretty successful one — the album went gold in the US, charted at #41, and produced a single that went high enough in the charts, #2 on the Mainstream Rock chart, to prove a permanent annoyance to some.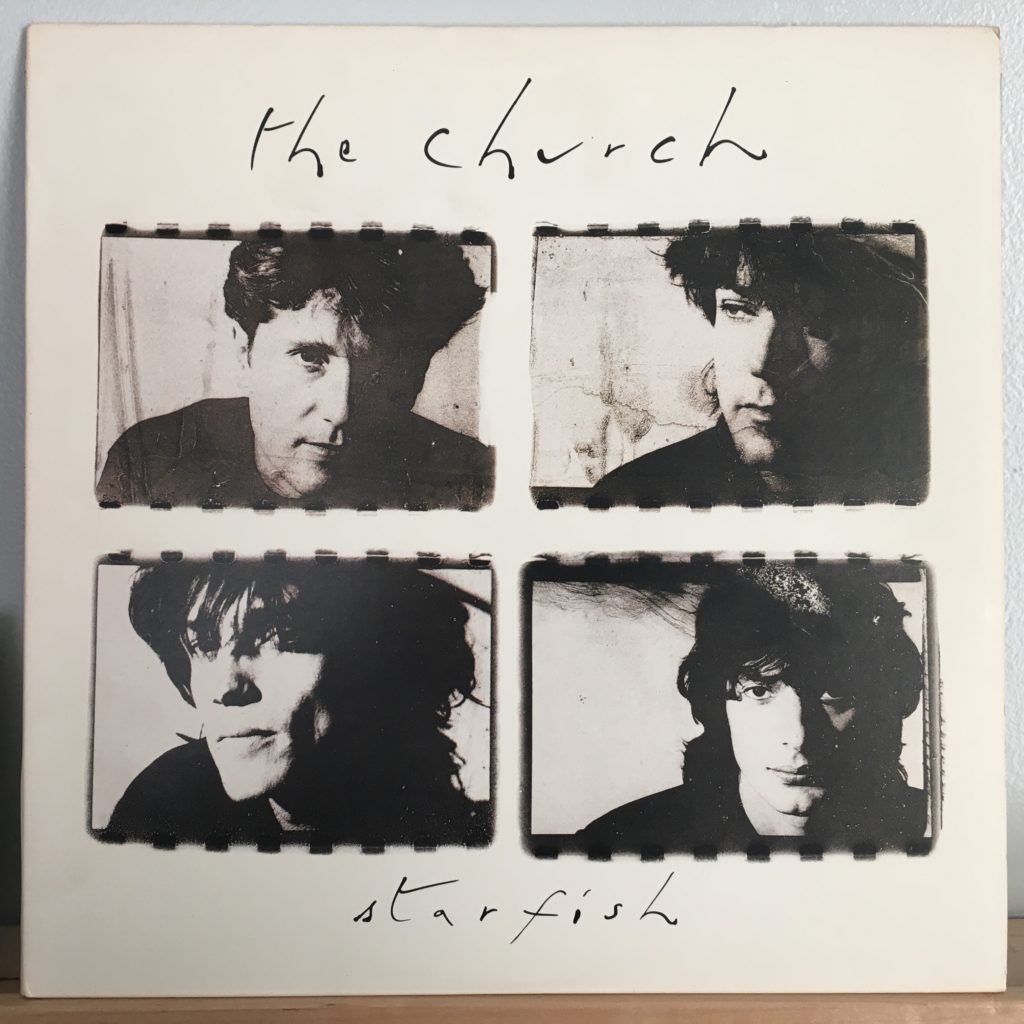 Me, for one. Their hit song "Under The Milky Way" peaked in the US in June of 1988, a time when I was in peak radio silence. I was right at that moment embarking on my grad school adventure, about to start working a full shift starting at 6 in the morning, then race up to the SU campus on a Honda Spree scooter bought specifically because it was easy to get a parking permit for, just in time for afternoon classes. My attention was not focused on music, or at least not on new music. Other than public radio news and the local classical station, I just wasn't hearing radio. I think I was aware that "Under the Milky Way" was out there and that The Church were having something resembling success, but it didn't really register with me that the band that I was so passionate about was actually having a moment in the sun.
Steve Kilbey, the driving force behind The Church, was also somewhat annoyed. To borrow a quote I found on Wikipedia, 
In 2006 Kilbey said of the recording, "It's actually flat lifeless 'n' and sterile. Great song, sure, but the performance, the sounds are ordinary. We coulda got that in Australia in a week or two for a 20th of the money we spent. Hey, it's sold almost a million in the US alone, but we'll never see any money 'cause it cost so much to make".
Years later, I became aware that it had been a big hit and was seeing film, TV and commercial use. Kilbey changed his tune, so to speak, as the song became his biggest earner by far. When in 2009 I finally got the chance to see The Church live. Accustomed to their obscurity, I was shocked when people recognized the name of the band I was going to see, and then disappointed when it would turn out that all they knew was that one song. "It's possibly the least of all their singles," I would cry, finally gaining ridiculous "I knew them when" hipster cred. It's a perfectly fine song. I like it, in fact. But fuck me, it's no "Ancient History." It's no "Columbus." It's no "When You Were Mine." It's not the best song on the album, even. So, if you thought that was the pinnacle of The Church's output  . . . not even.
However, that's my opinion, and Steve's. The rest of the world apparently can't get enough of it, and he's acknowledged that he will sell it for any commercial use available. "I've written 2000 songs. Thank God one of them came through!"
Despite my lack of engagement in popular culture at the time, I'm pretty sure I got this when it came out. And I'm sure I liked it just fine. There are some standout songs — "Under The Milky Way" is one. "North South East and West" is another. "Hotel Womb" is a bit of a throwback for them, but filled with jangly Church goodness. 
And then there's "Reptile." Now, this is a song. So strong they were still performing it when we saw them a few years ago, in wild, exciting electric versions.  It's the perfect Church mix of wailing guitars, a sense of misty legend, a touch of anger and a driving beat on the chorus. And listen to that bass. The best song on the album. The best song on several albums. And yet it only hit 27 on that Mainstream Rock chart, and didn't even hit the Hot 100 in the US. Just listen:
This was my last Church vinyl for a good long time.