You have to be careful with '60s records that try to fool you. You might think that an album titled "American Tour" would be a live album. No. Not in any way. There isn't even any indication that these songs were played during an American tour. In fact, there's no explanation at all. It's just the title.
This is a much better album than the last abomination. The big hit, "Because," is kinda old-school ballady (by the way: not released as a single in the UK), but dressed up in rock combo fashion. Honestly, the best songs on this are the two instrumentals. "Move On" is sax-driven fun, and "Ol' Sol" also delivers. I've owned this since around 1980, and it's in beautiful shape.
There are some good liner notes that could have been written for most British bands of that time — this was released in August 1964, after the boys had already done their 17-day American tour and played the Ed Sullivan Show and a four-night stand at Carnegie Hall. It's hard to make "Daveclarkmania" into a word, but the writer did his best to convey the excitement.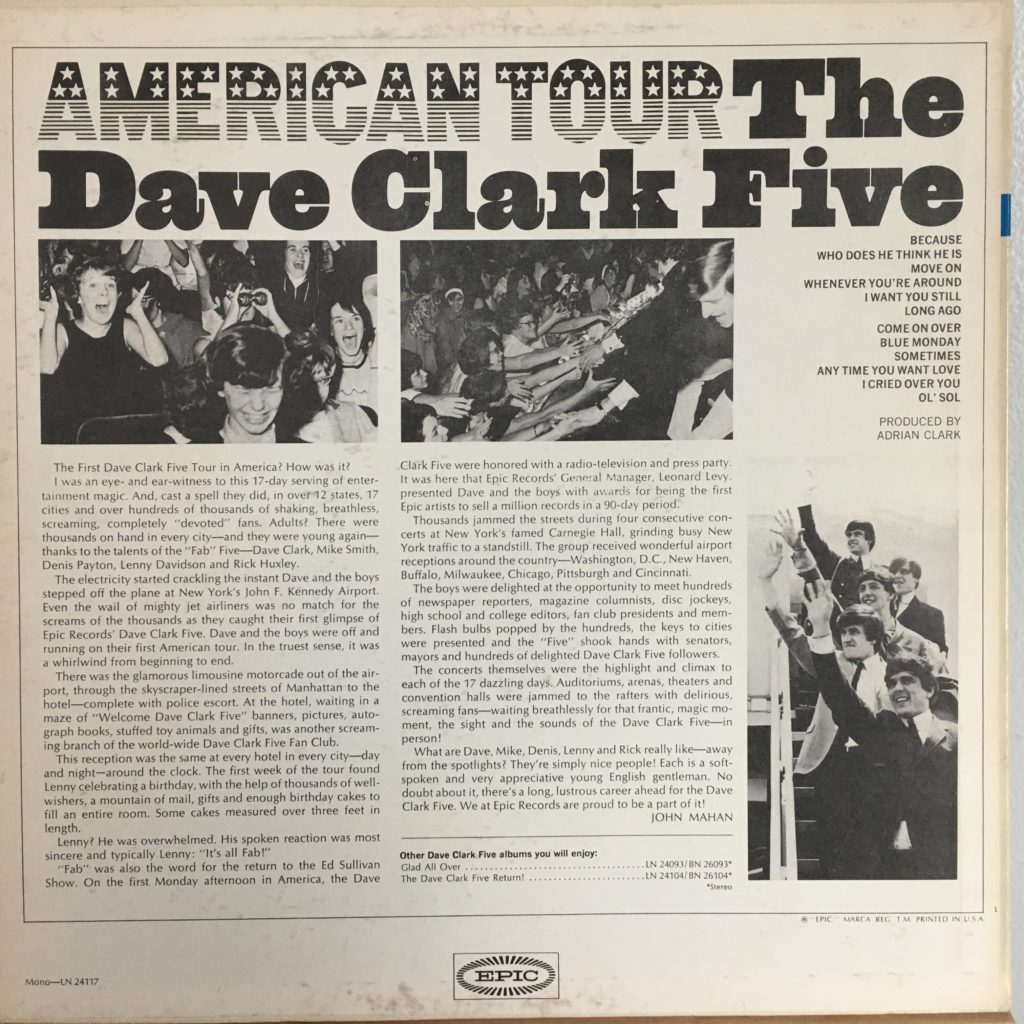 Two things revealed by looking at the label for this one. First, the label (and not the cover) calls this "American Tour, Volume I," which may seem more like a threat than a promise. There was never a volume II, nor should there be when this had nothing to do with an American tour. How odd.
Second, whoever owned my copy previously took the time that Epic didn't, and wrote down the time for each track on the record. And then, just in case that was not sufficient information, they wrote the total time on the sleeve. I haven't verified any of these timings, so use at your own risk.