I established last time that I'm really not in a Dave Clark Five headspace right now, and this album, their second American release, isn't really helping anything. It starts out solid, with the bomping raver "Can't You See That She's Mine," a staple of dance mixes I used to do. And then it gets terrible. There's a heavy-handed cover of Link Wray's "Rumble." There's a heavy-handed cover of "On Broadway." There's a OMFG THERE'S A COVER OF "ZIP-A-DEE-DOO-DAH." No. No. I have said no. That is the opposite of rock 'n' roll.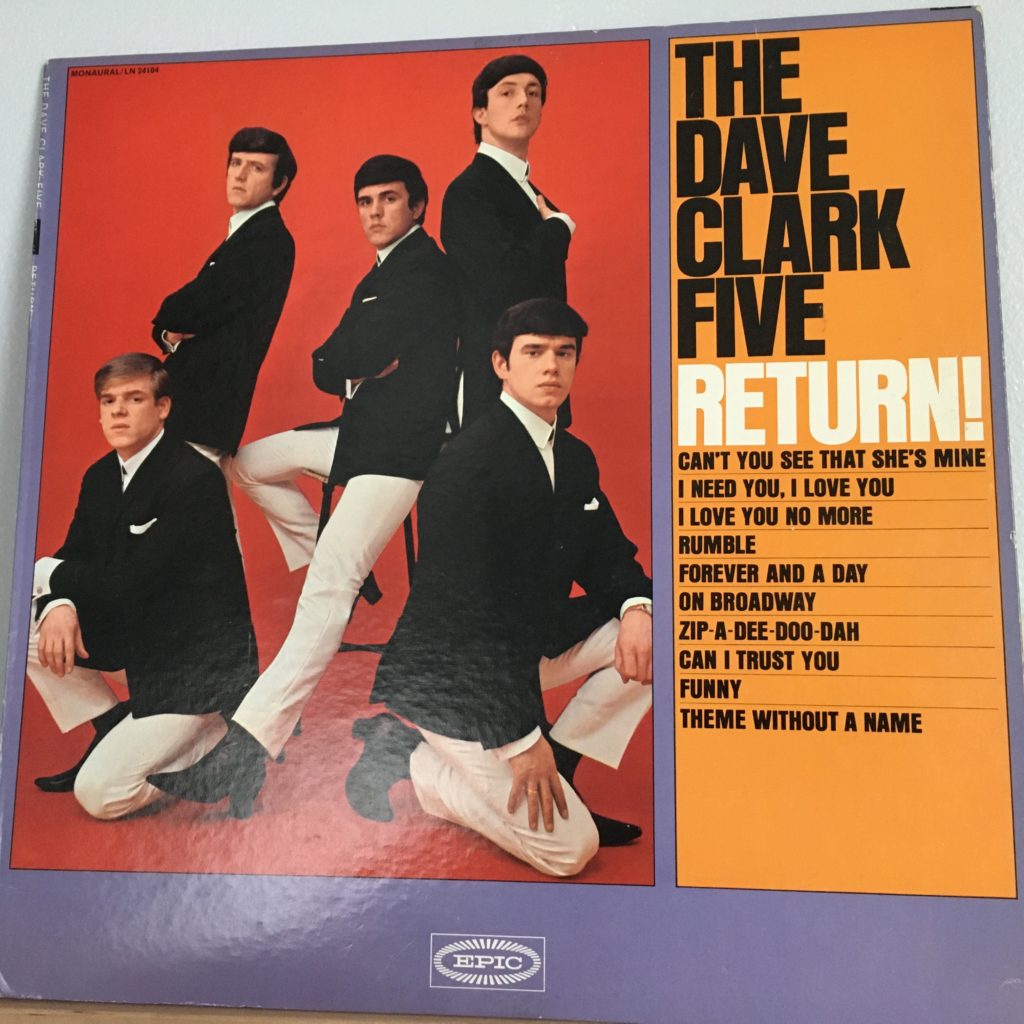 As a side note, most of this album was actually the DC5's first album in the UK. Maybe that's why, perhaps they hadn't found their footing, but wow. This is not good.
My copy, however, is nearly pristine. I have very few records from the '60s that look this good, since I was hardly paying premium prices. It's a shame. But it probably indicates that the previous owner(s) didn't play it either.