So, how does it come to be that I come from the '70s, and that I come from a love of the blues, and yet, until the last couple of years, never had any records that involved Mike Bloomfield, never had any records that involved Paul Butterfield, never had anything by The Electric Flag?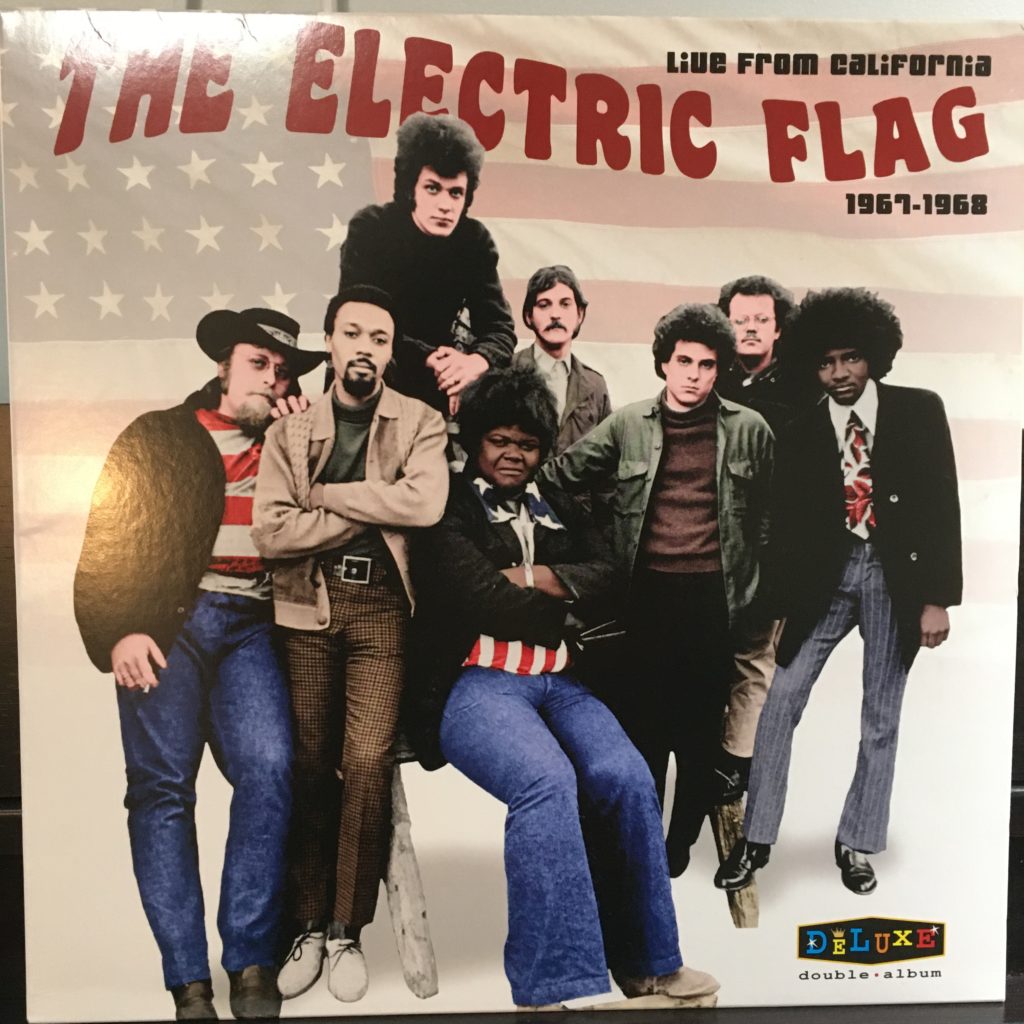 Was it my snobbish rootsism, preferring the original blues players, or was it my Anglophilia, preferring the English interpretations of those original blues players?
(As was asked on the brilliant National Lampoon "Goodbye Pop" album: "And one can't help asking oneself, can one, why is this indigenous, crude, powerful, Black American music invariably best interpreted by young, long-haired, British homosexuals?")
Whatever it was, I paid no attention to, really, any of those American blues rock outfits. I had my Cream, my Yardbirds, my Small Faces. Why did I need these guys? So . . . I didn't. It didn't hurt, in terms of my non-exposure to them, that despite Butterfield, Bloomfield, Kooper and others from that scene definitely being household names among music afficionados, the chance of accidentally hearing any of their music (say, on the radio), was just about nil. I should mention that one of my favorite '60s movies is "The Trip." I should also mention that the very first album by The Electric Flag was the entire soundtrack for "The Trip." And yet, I still didn't investigate further.
It was sideways, through my newly intense appreciation for Stephen Stills, that I somewhat recently became turned on to Mike Bloomfield (and by extension to Butterfield). Even then, I hadn't listened to the band he may be most famous for, The Electric Flag. So, early in November, while we were all awaiting word whether this long national nightmare was over, when a group of friends trooped up to Siren Records in Doylestown, this release jumped out of the blues section and told me to take it home. It's a two-disc live set, an RSD release from 2017, one set from the Whisky A Go Go, the other from the Carousel Ballroom. The first disc is all Mike Bloomfield originals in the vein of Stax; the second is more covers including at least my sixth version of "Hey Joe." The recording is solid, and the band sounds good. I'm not kicking myself for never checking The Electric Flag out before, but I'm definitely enjoying it. Excellent dinner-making, dish-washing music, good background for getting things done. And it's a nice addition to my growing collection of Mike Bloomfield records of one sort or another.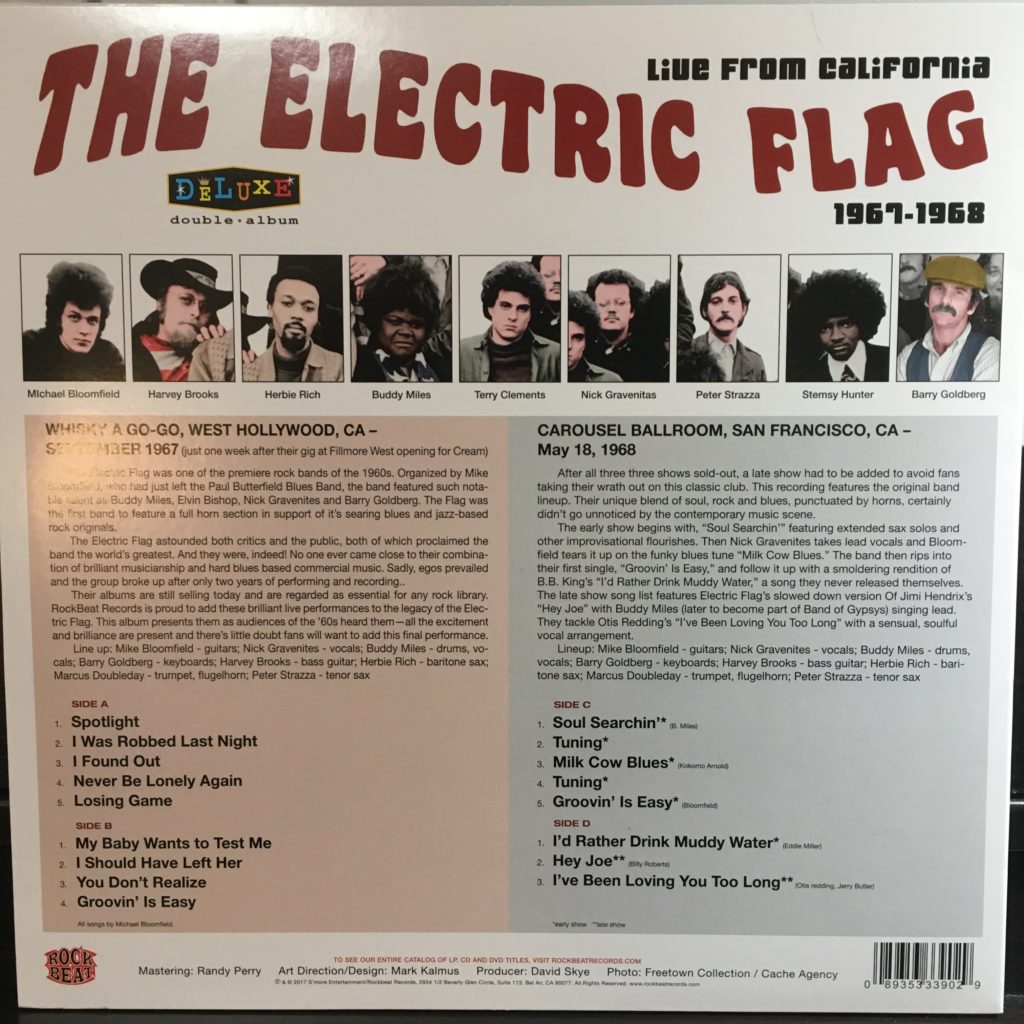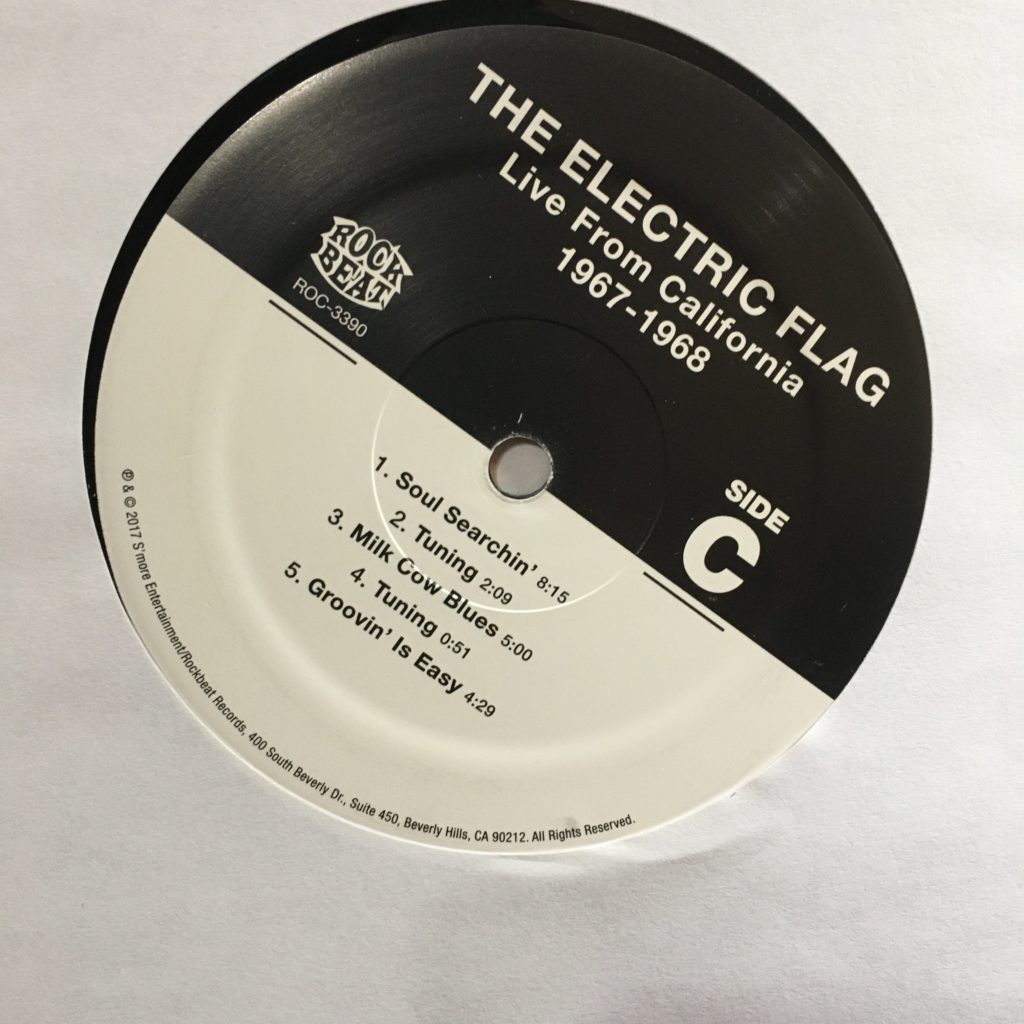 Originally published 12-2-20