The Electric Prunes was a band that, when I first learned they existed, I just thought was a cool dumb joke, a name meant to sound extreme and psychedelic (see also: Ultimate Spinach). I had the vaguest of memories of their big song, "I Had Too Much to Dream (Last Night)" and for a while when I was gathering up pretty much every piece of '60s vinyl I could, that vague memory was enough to get me to take a chance on them. So I was amazed and pleasantly surprised to find that The Electric Prunes were no joke.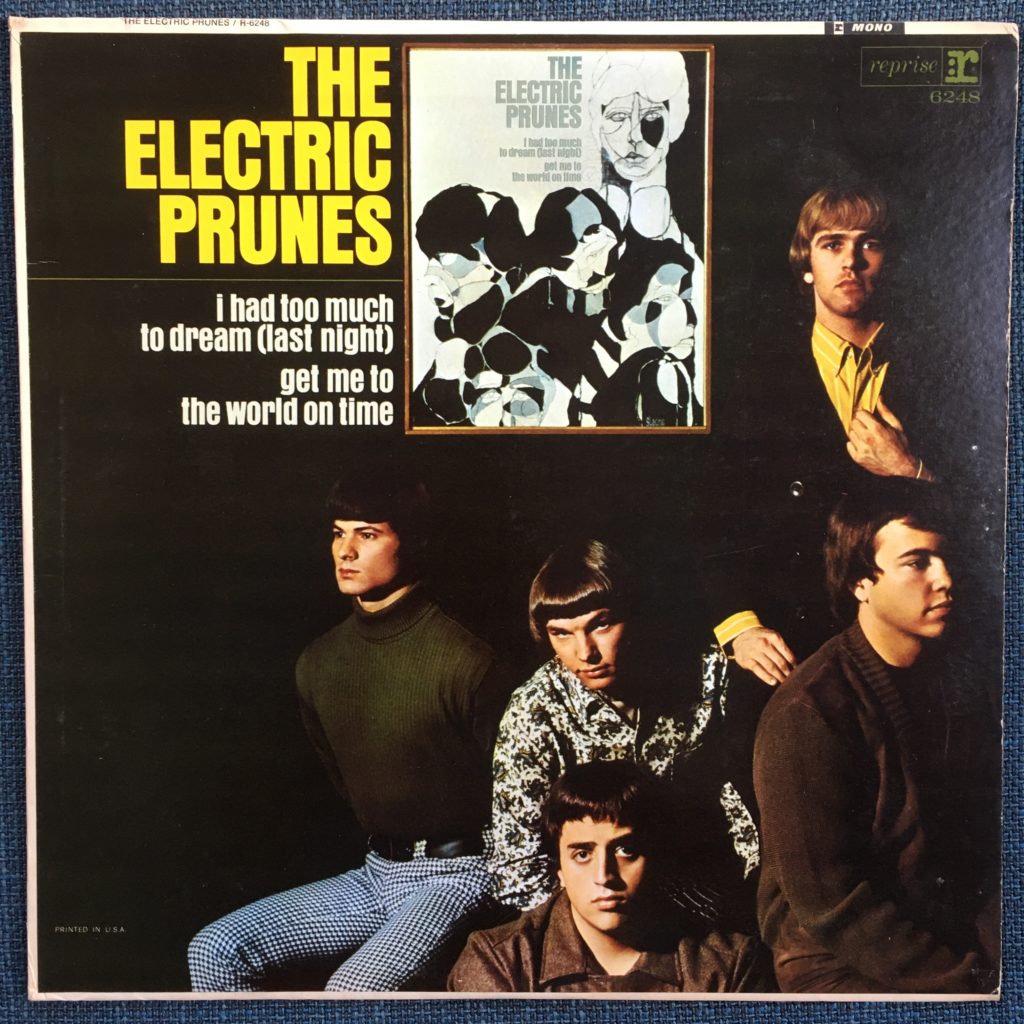 This record from 1967 is seminal psychedelic rock. I just learned that the band, like many others, had its roots in surf music, and knowing that, I can really hear it in what this developed into. But being seminal is both good and bad — because sandwiched in with some of the most hard-hitting, fun-bitter fuzzy psychedelic garage rock ever put to record is some absolute dreck.
There was such a weird streak among the most innovative, cutting-edge bands of the '60s to go off on some weird, old-timey tangent. For some reason, in the middle of the electric rock revolution, songs like "Winchester Cathedral" were hitting it big. Cream were putting skiffle on their record. Even the Beatles were infected by it a bit, though they usually turned it into art (think "Honey Pie"). But god, is it disturbing to have to jump across the room to lift the needle before this record gets to "The Toonerville Trolley," and their cover of 1935's "About A Quarter to Nine" isn't much better. Just jarringly out of place on a record that in many ways just kills.
Because records back then had just the barest of credits, and a lot wasn't being written about The Electric Prunes when I started collecting them a dozen or so years after they were biggish, I have only just come to realize that their key songs were written by a female songwriting duo, Nancie Mantz and Annette Tucker. On this record, the band had almost no creative control and although the band wrote songs, only one of their own compositions made it to the record.
Despite all that, there is a lot of greatness on this record and it made me a fan of the Prunes from very early on. I think I bought this in my very earliest days of digging through the used record bins at Syracuse's Desert Shore Records. Desertshore was in this weird basement-ish space under an apartment building/retail mix on South Crouse. Originally, at the time I bought this, it was in a somewhat cramped little space as far down a basement corridor as you could go; later, it expanded into a bigger space more toward the front of the building. (In later years it occupied a second story space on Marshall Street, but by then management had changed and I was pretty much done with it.)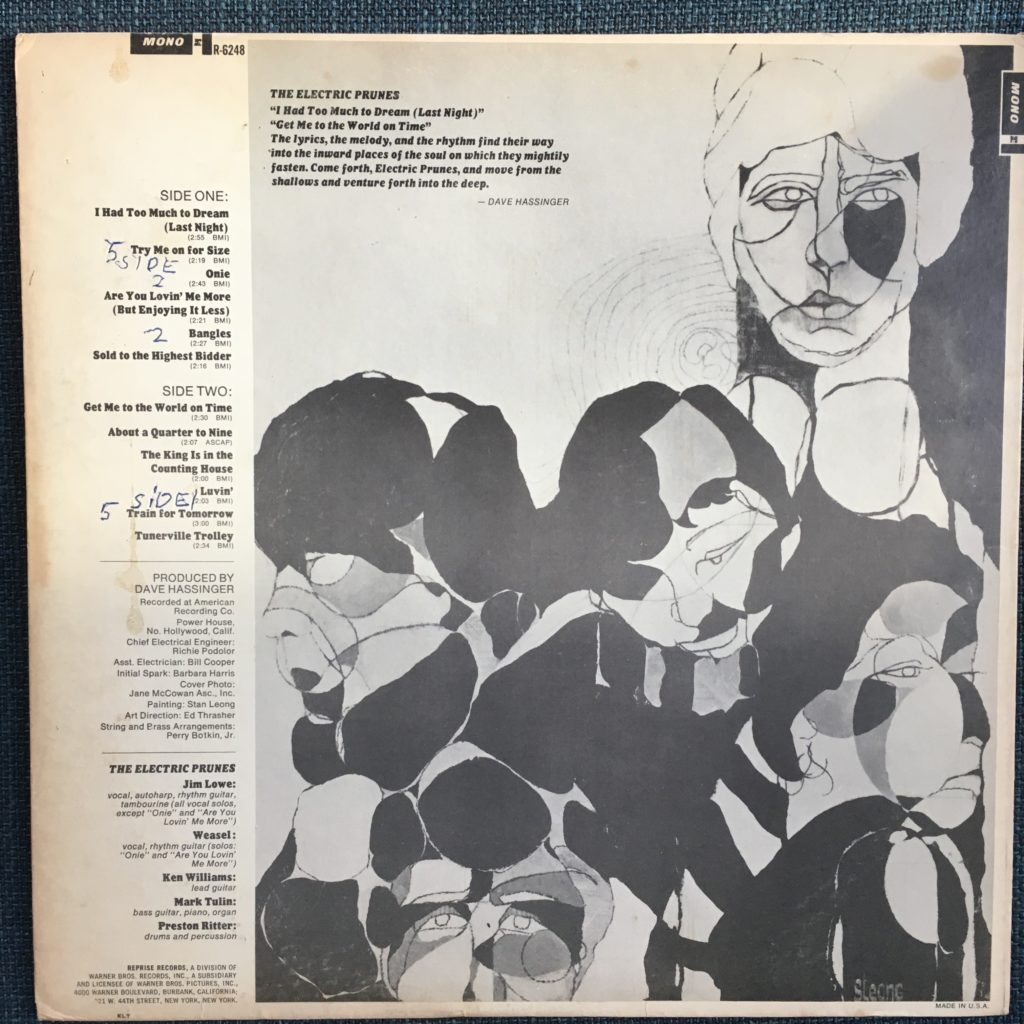 In fact, I love this enough that last year I did what I never do, and bought a clean copy. My old one came to me fairly beat up, and I really didn't mind the idea of hearing it pristine, so in addition to my original from 1967 I have the Rhino 180 gram rerelease.
And it's because of that re-release that I have to raise this question: If the original record got the track order wrong on the cover, should you correct it on an anniversary release? Or be as authentic as you can?