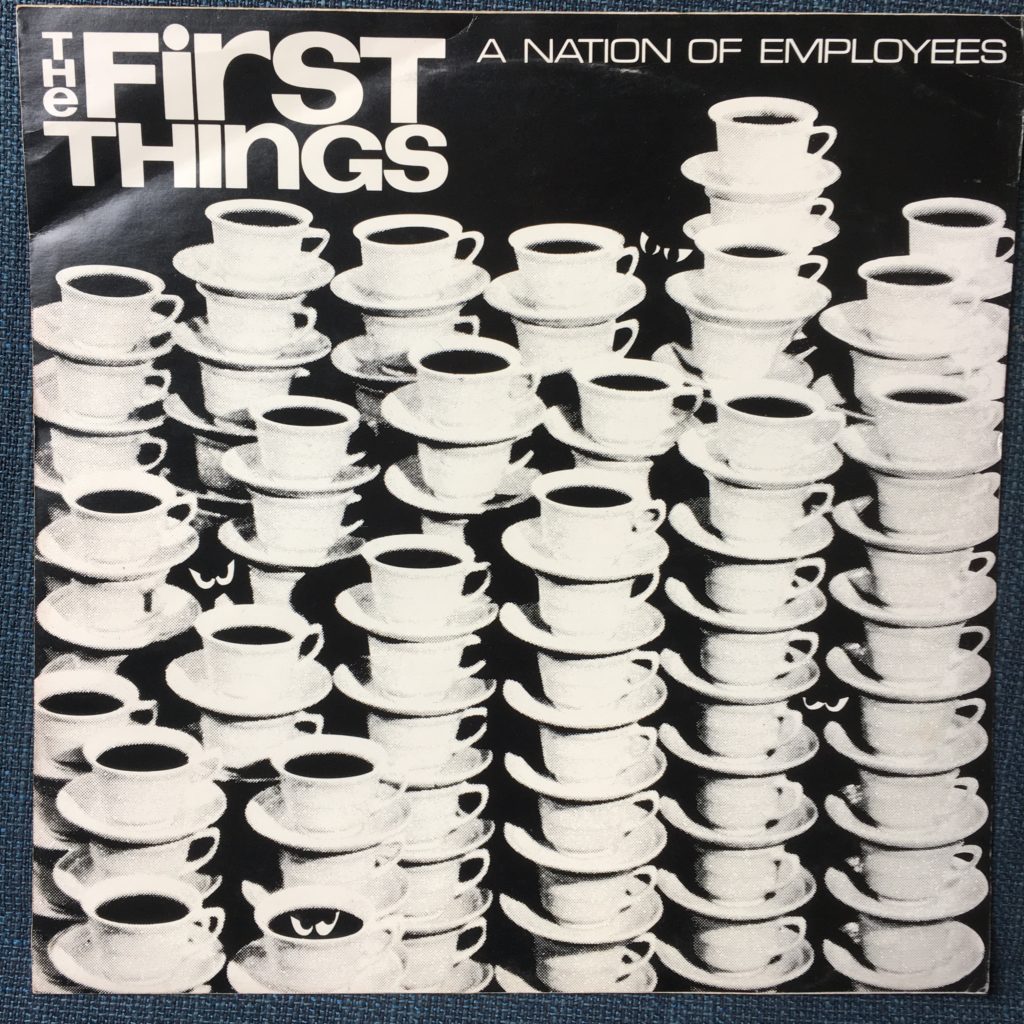 This has to be one of the more obscure records in my collection — obscure enough that I had to create its entry in Discogs.
I mentioned a cool kid named Pete Kates once before — It was Pete who whispered into my ear about Eddie Cochran and set me up to have my mind blown. Although he graduated well ahead of me, we stayed in touch for actually quite a lot of years, and in those early years he would occasionally send me musical CARE packages (look it up, kids). I remember a tape of the dBs (whom I always liked but never really got into) that he sent me. And at some point in what must have been my senior year, he sent me this record as well. It was probably a promo copy he got working at a radio station — the promo materials are still inside it — but something about it made him think I'd appreciate it, and he wasn't wrong.
The band was from Champaign, IL, and the press materials indicate this 6-song EP was their third release, but I haven't found much more about them. We know from the promo materials that vocalist/guitarist/songwriter Davin Carey had a tan and a dog named Sweetie, drummer Steve Foster had a master's degree in journalism and his own paper route, bassist/singer/songwriter Mel Eberle could do all three things at the same time, and Pete Govert was "Not to be confused with God, who sits around Garcia's all day drinking coffee."
The rest of the materials focus on how these guys aren't like the others, how they care too much about their music, and how they can't be categorized.
I also have to say, I haven't listened to this very much. One song, "Illusions," is great and made it onto one of my highly played mix tapes, but I didn't put any of the others on. They play through a number of styles, including one track that sounds like they're really trying to get their Talking Heads on. I loved the cover though . . . definitely seemed symbolic of the 9-to-5 world that I was well-primed to despise for its meaninglessness. (I guess the joke was on me as my first jobs all involved 12 hour days and more; an 8-hour day was a luxury.) I'll agree, they're not super easy to categorize, except that they're somewhere in the neighborhood of new-wavey pop rock.